I could be very Victorian, and not discuss my pettipants at all.
I'm not Victorian in the least.
(Well, not in attitude anyway. I love the clothes.)
Specs:
Pattern: Unmentionables from Knitty.com
Yarn: Brown Sheep Cotton Fleece, in "blush"
Needles: KP interchangables, size 6 & Susan Bates DPN's, size 7
Notes: Super easy knit, great for TV watching and beach going. The edging took a lot longer than I thought. I didn't modify the pattern at all, but I didn't use nearly the amount of yarn the pattern called for. I came out with an extra 2.5 skeins of yarn. I'm not complaining, as I have enough to make a pj top to match my pettipants! You will notice that I have not run the cord through the eyelets yet. I am waiting until I have the companion top finished. I want to make sure they match. Call me crazy.
Just to prove there is a lot of lace edging...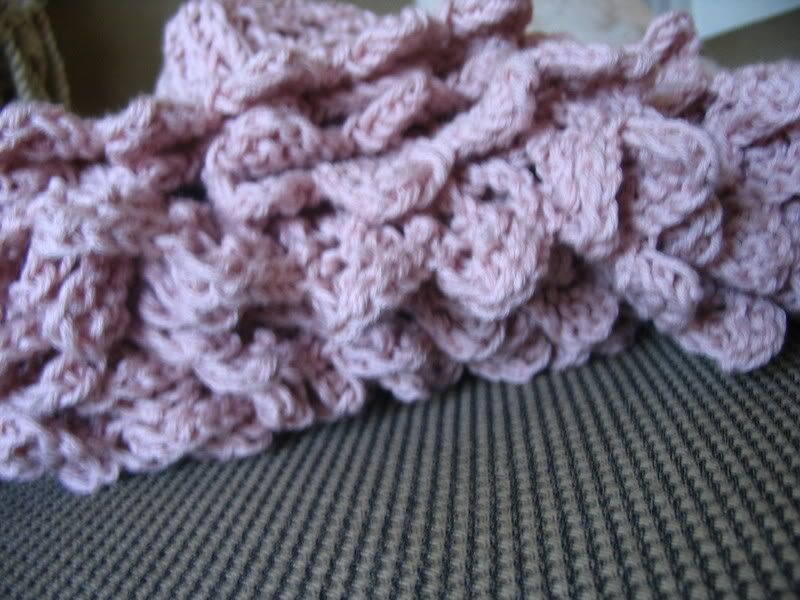 This is my top so far.
Doesn't look like, but I've got big plans!