The end is drawing near for the MS3. The last clue came out today, and is prepped and ready to be knit. I should have a finished and blocking picture for you early next week!
No new knitting excitement to speak of, really. I am on leg #2 of the August SOcktopia socks. I should be able to finish them up in pretty short order as well.
The edging on the "Unmentionables" is trying to kill me. I am FINALLY on leg #2. I can really start to move on the edging when I reach that "zen place" where my fingers are moving, but I'm not really paying attention. I must find that place for an evening or two next week if I am going to ever finish them.
So what, you may ask, am I even posting for?
Well, I went shopping!
I KNOW, Right?!
Denise, from work, and I drove up to the farmhouse sale yesterday. We split a "fill a bag". Each of us got a mess of yarn - totalling somewhere in the $700 worth range. This is what I got: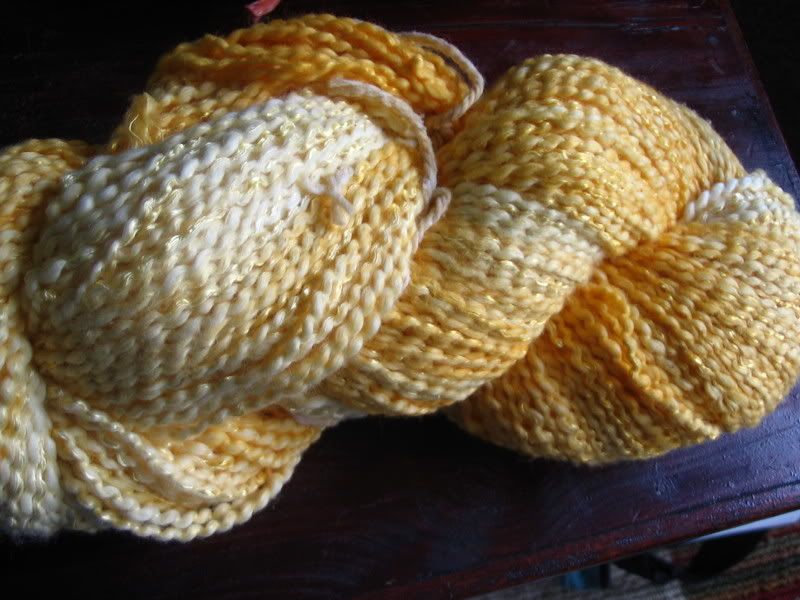 5 skeins of buppy cottony goodness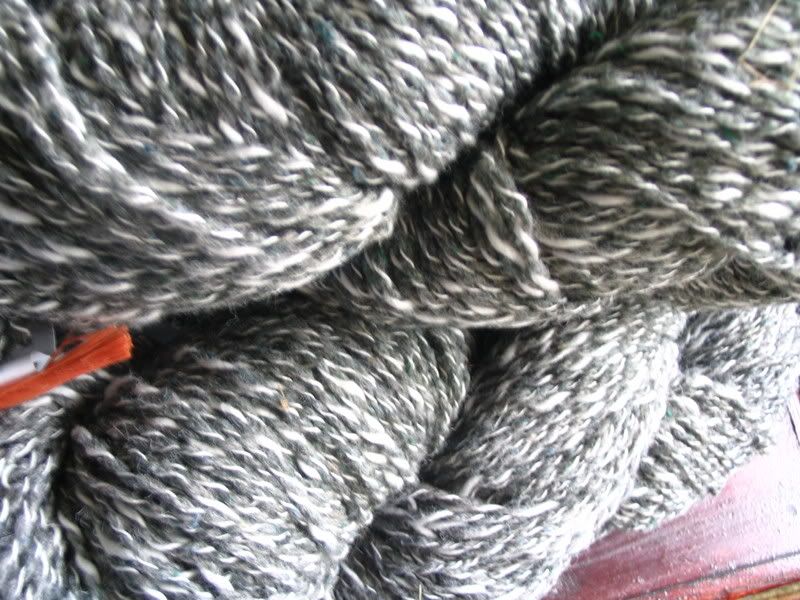 3 skeins of grey summer spun. I needed a bit more for a sweater.
2 skeins of fat sheep for a contast design on a sweater yoke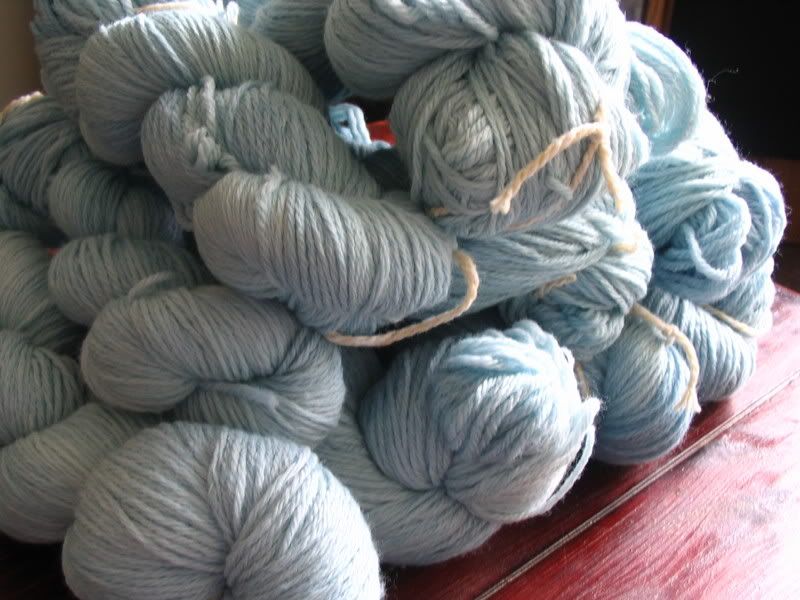 10 skeins of super soft 2 ply
10 skeins of rayon/wool fingering weight yarn. I see lace....
Then, we went to Saybrook Yarn. Dude, Denise has never been! So we HAD to go! Could I resist a bag sale? No I couldn't:
1 bag of Cascade Sierra. mmm cottony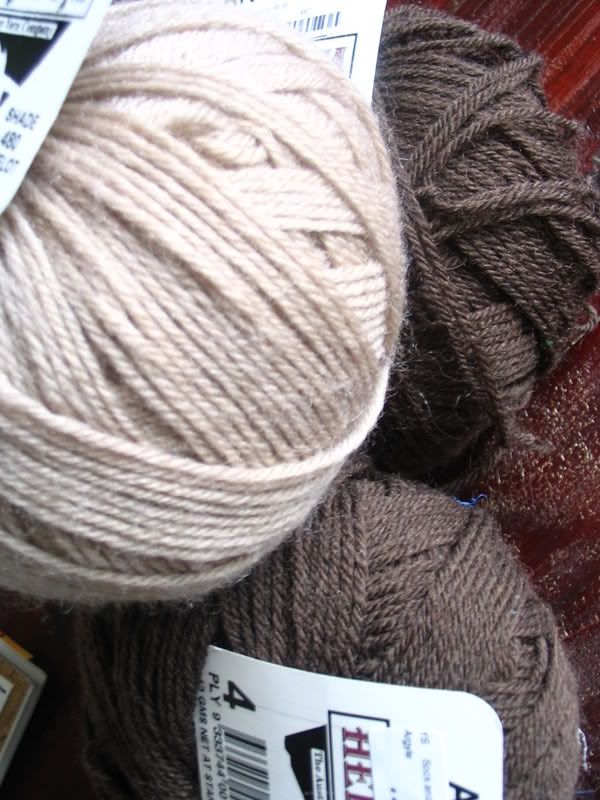 3 skeins of Heirloom Argyle sock yarn. These will most likely turn into DH socks.
Drool, drool, drool, my payola! (Dead Kennedys reference)
Anyway, we finished our adventure with lunch at The Paperback Cafe, and headed back to town. I didn't spend too much time at work, because it was time for SnB!
We've been having really big groups recently, so I thought I'd snap a picture.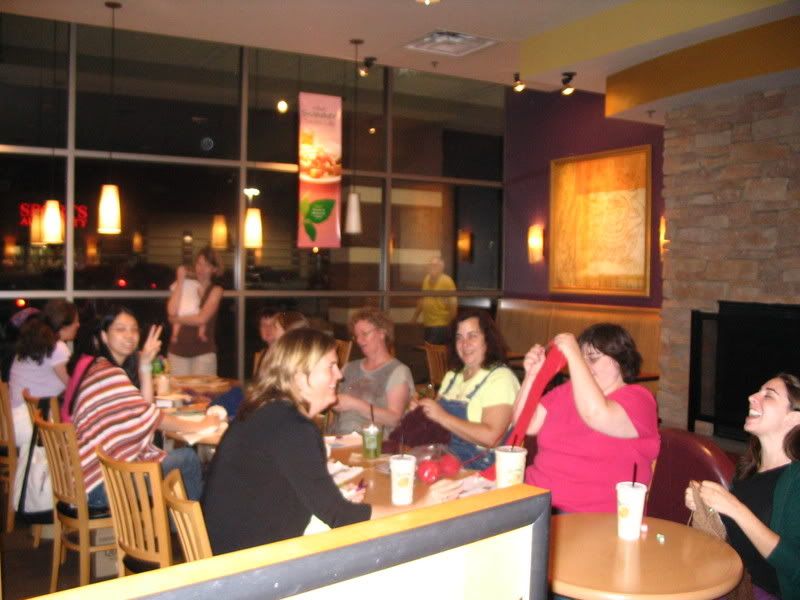 A whole day full of yarn and adventure. Now I just need to actually knit it all up!