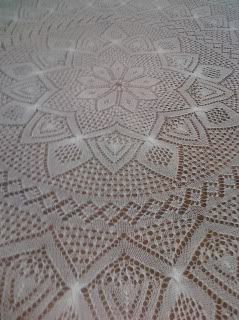 I posted about starting a tablecloth for my mom for Christmas, and I never followed up with a Finished Object post. Guess what? I finished it!!
She was super happy to get her cloth for Christmas, and put it on the table as soon as Christmas dinner was over. The last pic is of it in her Dining room.
I'm so glad to be finished with it, and at the same time, so happy I did it. It was truly a
labor
knit of love.