Most years, Evad and I spend our "Annibervisday" doing fun things just for us.
"Your what?"
Sorry. Our 'Annibervisday' - the combo of his birthday, my birthday, and our Anniversary into one event. His b-day is the 15th, mine the 16th, and our Anniversary is the 17th. It's terribly convenient. Anyway... We usually go out of town, or go somewhere special to splurge. This year was kind of different. We couldn't leave town because I had Midsummer Nights Dream strike on my Birthday. Poop. We did, however, find time to make a birthday trip to WEBS. oh yeah....
Denise came along, and Evad took pictures. My birthday just happened to coincide with the tent sale (WOO!) so you know we had a good time!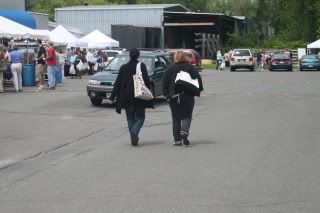 We shopped for yarn.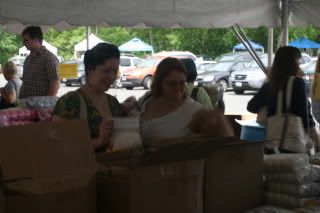 and shopped for yarn.
and shopped for yarn.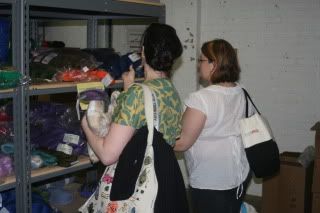 then waited in line.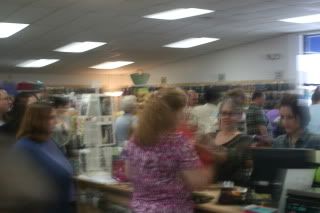 I didn't go with a plan, really. I went with an idea of some things I might like, and the knowledge that it was my birthday, and I was buying me a present!
I tore myself away before I did too much damage, but not before two lace projects, two sock projects, three sweaters projects, a baby project, a Della Q bag, and a bunch more Noro for my blanket jumped in my basket. We followed WEBS up with a stop at Fitzwilly's, and a very stuffed trio drove back to New Haven, high on yarn fumes, blueberry beer, and beer can chicken.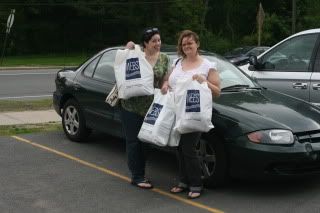 It was a super birthday. Only made better by the super Anniversary the next day. 12 years!