hmm. 'Fast Mittens' sounds like the name of a band. I bet they would be a "Maroon Five" wannabe band. I wouldn't listen to them, although, I would like their name. Anyone remember Savage Garden? That was a band with a bad name. No name could have described their sound
worse
than that name. Seriously. 'Wilting Poseys' would have been a better, and frankly, more accurate name.
Let's get back to the knitting, shall we? I can talk about this subject for, literally, hours.
The mittens I am knitting right now for my Grandma are working up really fast. (ahh. post title...)I finished the first one last night, and cast on for #2 right away.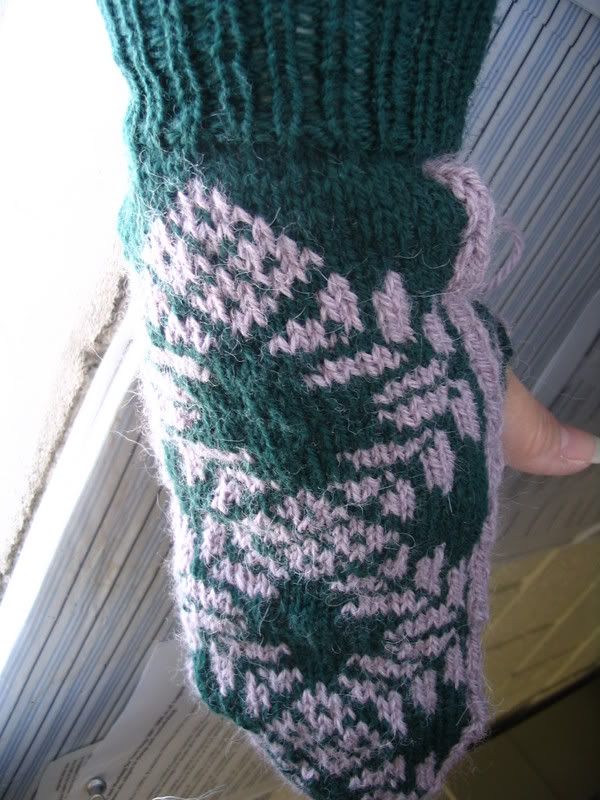 I did leave the thumb off for now, mostly because I wanted this picture: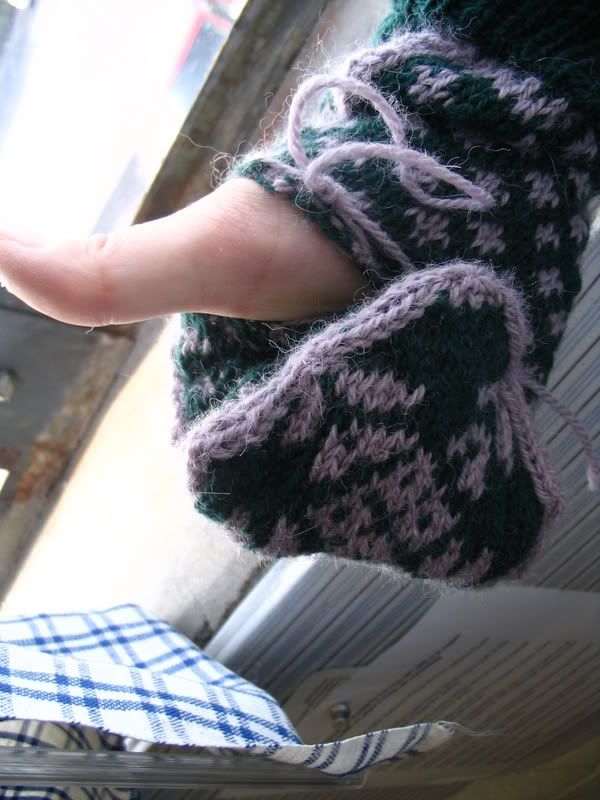 Hitch hiking mitten.
And because I want to knit the thumbs at the same time. I want to modify as I go, and I don't want to write it all down for thumb #2. I might not get to thumb #2 for three weeks, and by then, I'll never remember my mods.
I'd call it supreme laziness.