I am headed off for Turkey as soon as I post this post!
I tried, I really did, but I did not finish my Glagow Lace sweater in time for Thanksgiving. so sad. I am done seaming! I only have to do the neck band. I fI didn't have to drive tonight I could get it finished. oh well. I have a plethora of holiday parties coming. It will debut then!
I took a picture of the Secret Santa Stocking I made this weekend: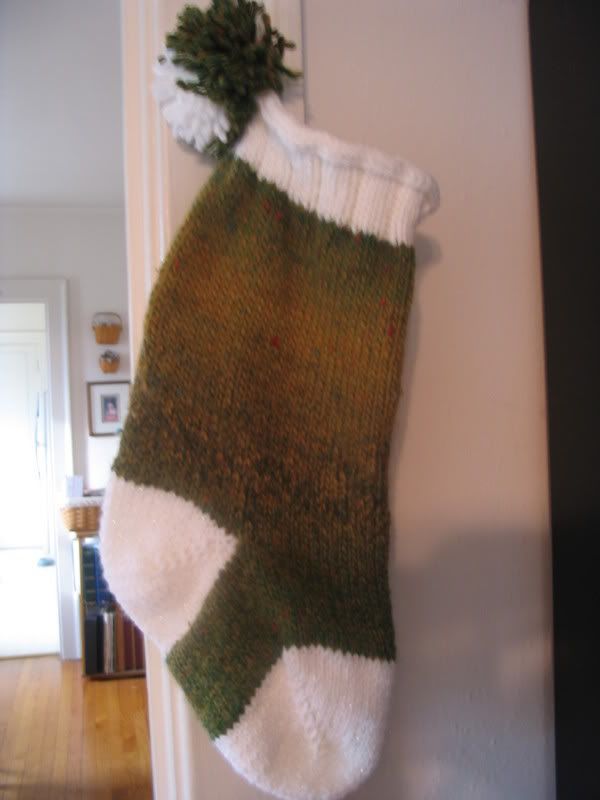 A little blury, but you get the idea. I'm in a hurry...
Lastly, a little yarn pron from last weekend...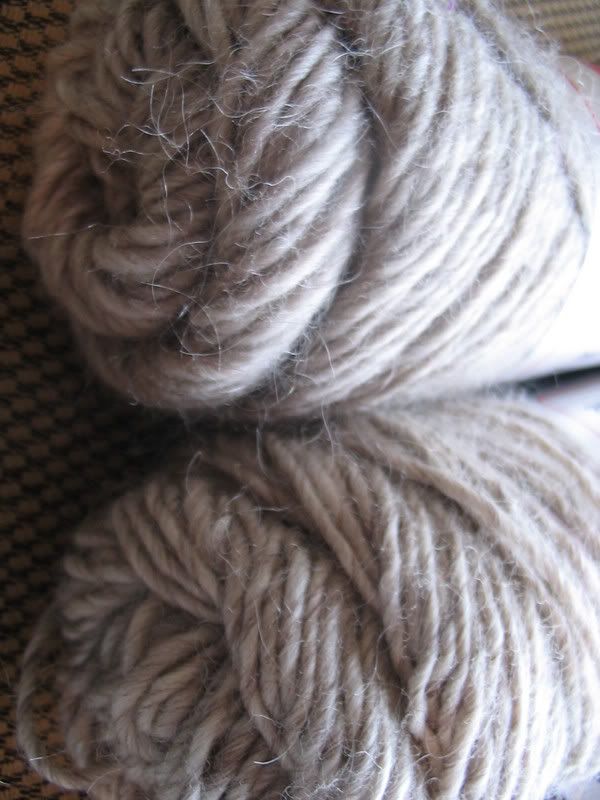 The yarn for Dave's ancient scarf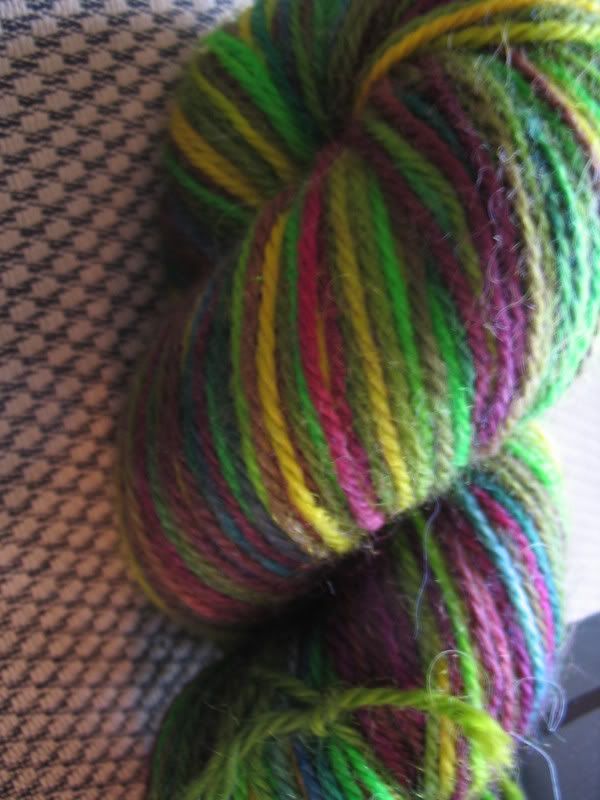 and a skein of Bearfoot for ME. wow. those are some bright colors!
must go. must drive. eat turkey. gain 12 pounds.
till sunday!