I submit photographic evidence!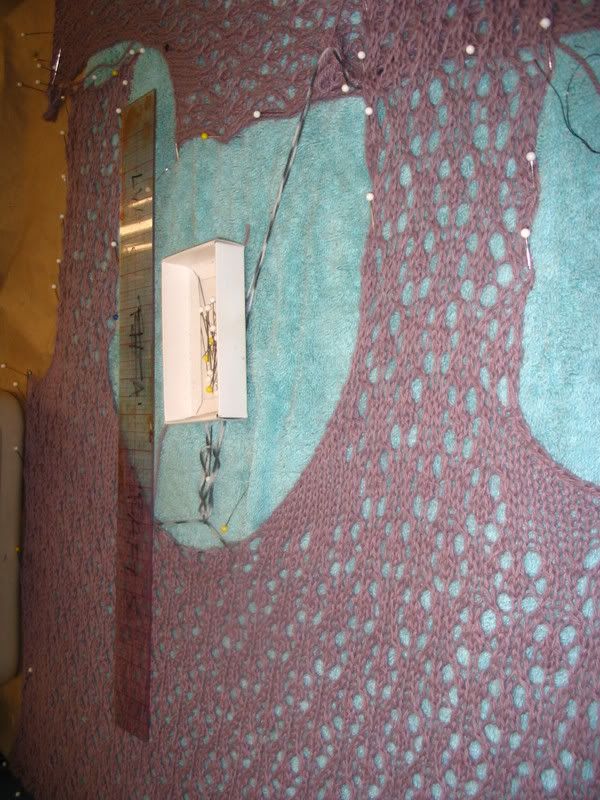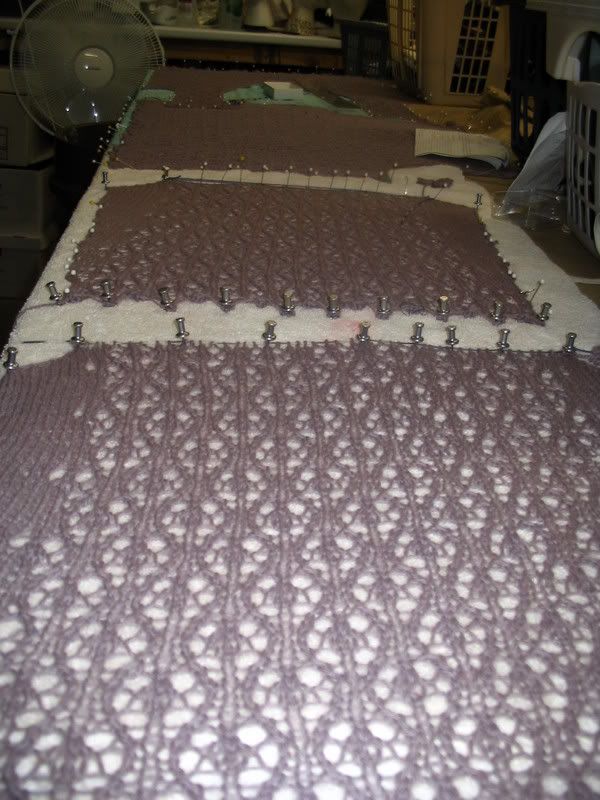 Now if can only convince myself to seam the dang thing. Seaming will take the longest I think. The collar will be short and sweet - even if it is ribbing. blech. Don't get me wrong, I don't mind ribbing on socks, but this is a heck of a lot of ribbing.
This weekend I made a Christmas Stocking for my Secret Santa at work. I haven't picked a name yet, but I figured that a Christmas Sock was a good gift either way. Good to fill with treats! I'll snap a picture tomorrow morning. It's funny though, I kept thinkg that I had to remember what I did where for the second one. Ha! No Second sock! I knew there was a reason to love making a Stocking!
I really had a busy weekend, for a "nice quiet weekend". I got a lot of knitting done. In addition to finishing the second sleeve, making a stocking, and going yarn shopping (ahem), I also am two repeats into the second of DH's grey socks!
About the yarn shopping:
I am trying to se form the stash, but DH needs a new "non inferior yarn" scarf. I talked about the really cool ancient pattern I got from my friend last week. I just didn't have any appropriate yarn. It needs to be light in color to show all the stitch work, and it needs to not be "inferior yarn". I found some Brown sheep on clearence at Saybrook yarns in a lovely oatmeal color. He even liked the color and the softness. It has intention! It's not just stash! well, the skein of Bearfoot I got is just stash, but sock yarn doesn't count as stash! We all know that!
Yarn Pron pics tomorrow!