wow. This never happens. I am actually ahead of schedule.
My plans for Lacevember include finishing up Glascow Lace, and knitting 2 more Christmas Lace scarves. I'm doing the scarves first, since they have a time line, and the sweater is for me. I cast on for my Green Skulls scarf at 11:45 Sunday morning, expecting to get a little into it, before Lacevember officially commenced. Well, I knit, knit, knitted, and ended up casting off at 12:30pm! And I drove around, ate meals, watched tv..... all in all, it only took me about 10hrs! sweet!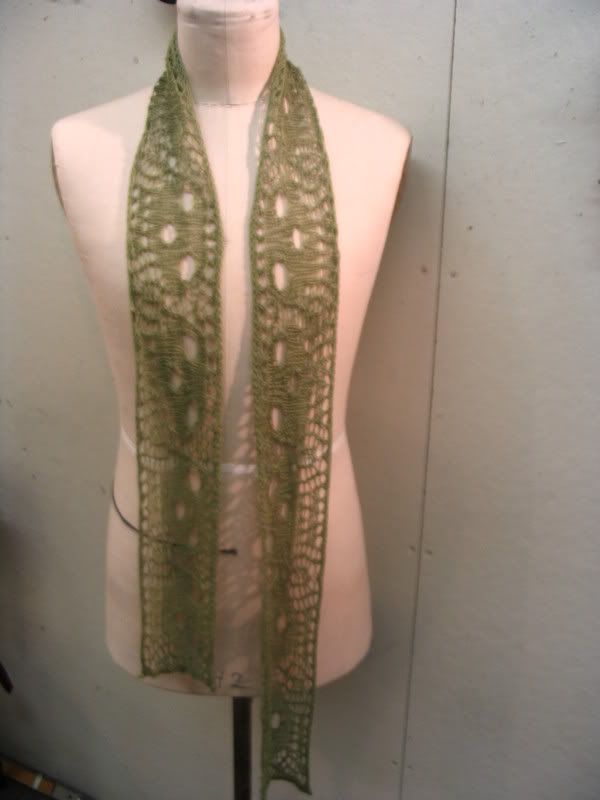 Stats:
yarn: Lanett Superwash fingering weight, color #9544
needles: KP options, size 4
pattern : I made it up, but I used a modified "Skull & Crossbones Lace" from
www.knitting-and.com
, and knit it "longways".
Frankly, I didn't use the chart as written because I didn't like the crossbones part.
I really like this yarn! I might use my second ball to make a scarf for me. It is so shiny after it is blocked! although... I already have a Branching Out in nearly the same color...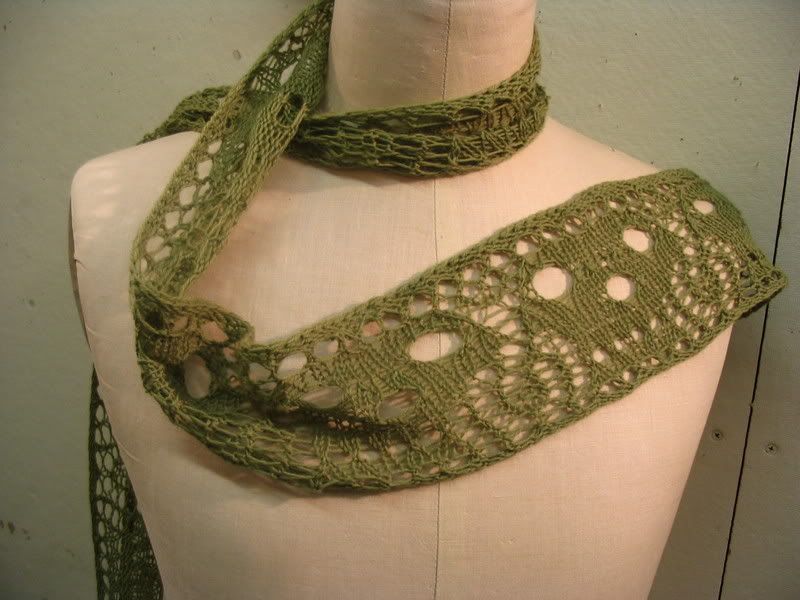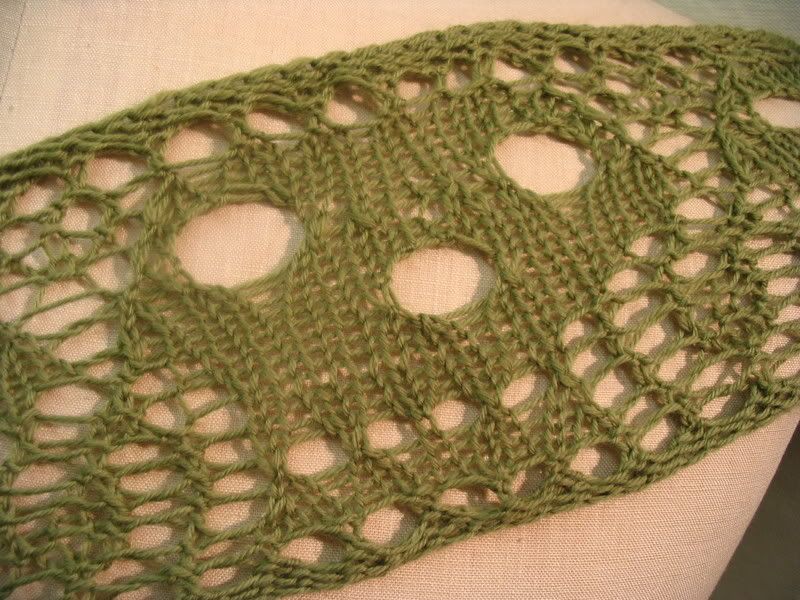 Aw man, Les is going to love it! Skulls are so "in" this year. I've seen lime green skull print scarves all over the designer houses. As Les is not a silk scarf kind of gal, I think she will really get a kick out of a knit scarf!
So, since I finished "green skulls" I cast on for my last christmas lace scarf last night. The "Falling Water Lace Scarf". It is a pattern graciously put up for free on bluepeninsula's blog.
http://bluepeninsula.blogspot.com/
I am making mine out of Plymouth Suri Merino, color #791. It is a worsted weight, so the scarf is coming out wideish. The color is a lightblue with green, purple, and pink fibers blended in. You can't even really see the other colors unless you really try. I am 5 reps in, and loving it. This is good tv lace. (I didn't mess up even though I watched Prison Break and Heros - both shows which I find it hard to look away...)
Pictures tomorrow of the progress!