Well, the time has arrived. My show that I have been working on is opening tomorrow, and the show I am managing goes into tech tomorrow. I'm set to be a busy girl. I'm trying really hard to make sure I have everything planned out, and all of the problems thought of before they happen. It never works that way, but you can't blame a girl for trying.
Starting tomorrow evning, I'll be BORED though. Tech is always so dull. At least I have plenty of time to knit, even if it is in the dark. I'll be working on my Jaywalker socks. I am nearing the end of the gusset decreases, ready to start the foot. I am going to SnB tonight, so I'll probably be pretty far into the foot by tomorrow night. I might even have this pair of Socks done by next wednesday. Or Monday, for that matter. After doing complicated lacey socks, or the constant counting of RPMs, these Jaywalkers fly off the needles.
and...just because Trekking is SOOOO pretty, here are a few pics.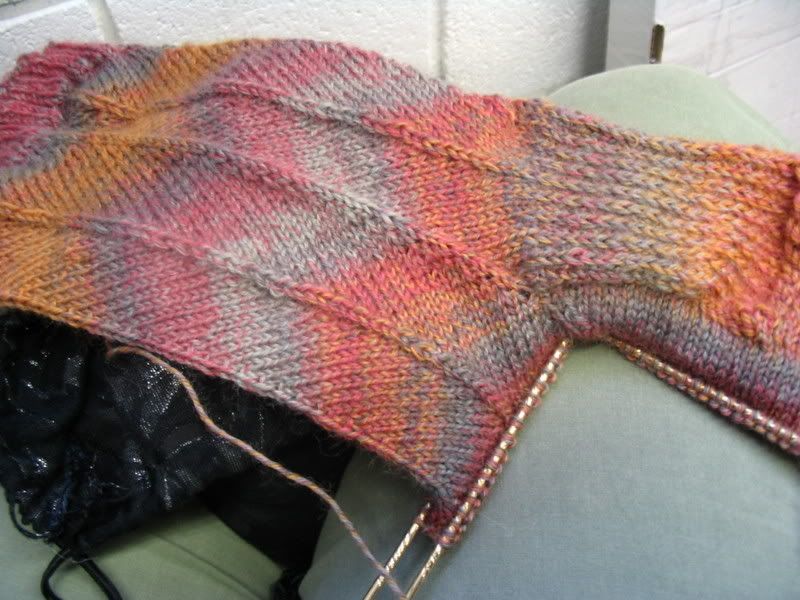 the color transitions! The softness! The wonderfullness!
Ahhhhhhh.