...and it would be me.
Wow. That is some ugly toe action going on.
This is sock #1 of my Pedicure socks. I decided to add the contrast band around the toes, just for fun. The mani mitts will be in the green color, with a band of the purple.
This is a super fast project. I frogged the whole thing last night and started over. I orgianlly cast on 44 stitches, but it was a tad to big, and I had a split stitch staring at me in the ribbing, and I had a little hole in the heel. All together to many issues to live with. I suppose that is what happens when you knit in the dark with yarn larger than your normal "knit in the dark knitting". SO I started over. It's ok. I frogged at 8:15 pm, co 36 stitchess, knit for about 30min., drove to work, knit for another 30min., drove home, and knit for another 2 hrs, and TADA! One finished pedi sock.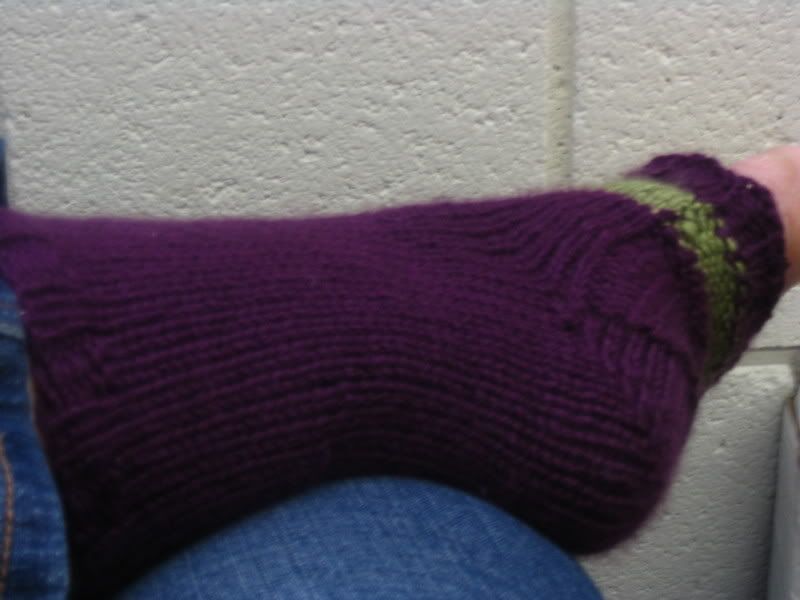 I would guess that if I knit solid on this gift, I could complete all 4 pieces in one day. This may be my christmas gift for the staff next year..... Shhh! Don't tell them!