Ya'll might remember that I knitted a pair of socks in exchange for a pair of needles...
http://costumechick.blogspot.com/2006/08/half-of-mystery-sock-pair-2.html
Well, the needles came yersterday. I, of course took pictures immediately!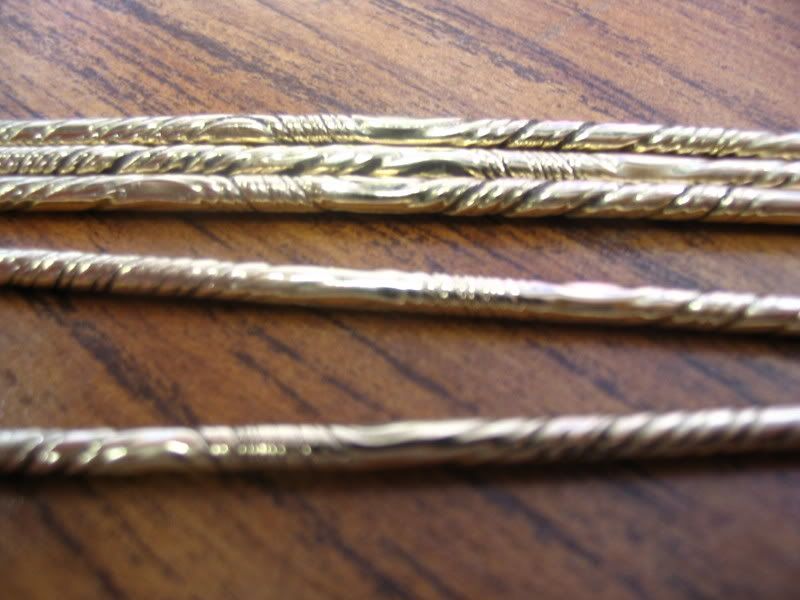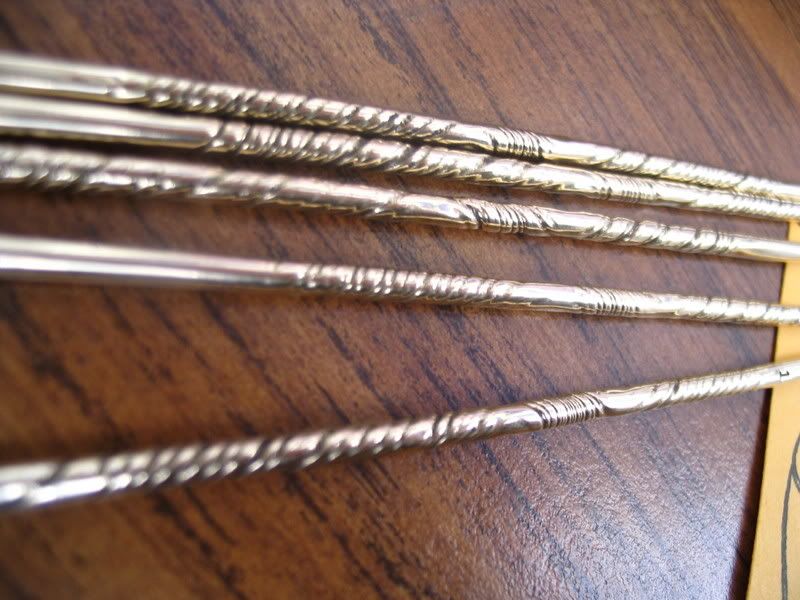 They are absolutely gorgeous size 1's, in SOLID brass. OMG! The pictures look "silvery" but in real life, they are a beautiful brassy brass. The one needle is stamped with the size, and the artist "signed" her work. The middle bit on each needle is swirly and twisty, like a churning sea. Frankly, these are a work of art. You almost feel like a musicain whe you pick these needles up. The artistry wants to flow out of your hands and into the yarn. Sort of like a great violin player... she can play beautifully on an violin, but give her a Stratavarious, and the world stops to listen. My DH even thought they were really awsome.
I started knitting with them right away. The socks I just started were on us 1's! I switched over. The swirly bits help keep the stitches in the middle of the needles, yet the yarn slides over them when you want it to, and the points are nice. Now, they are not the usual razors I like to work with, but I'm, doing double descreases with them on my Jaywalkers just fine. The points are similar to addis, imo. As a matter of fact, think I will go back to that now...
IF you are interested in some fancy needles of your own, or would like to buy me another pair, (grin), you can find then at:
celticswan.com