I finished the first sock I am knitting in exchange for hand forged needles from Celtic Swan Forge. I used to knitting long footed socks for DH, but not such long cuffs.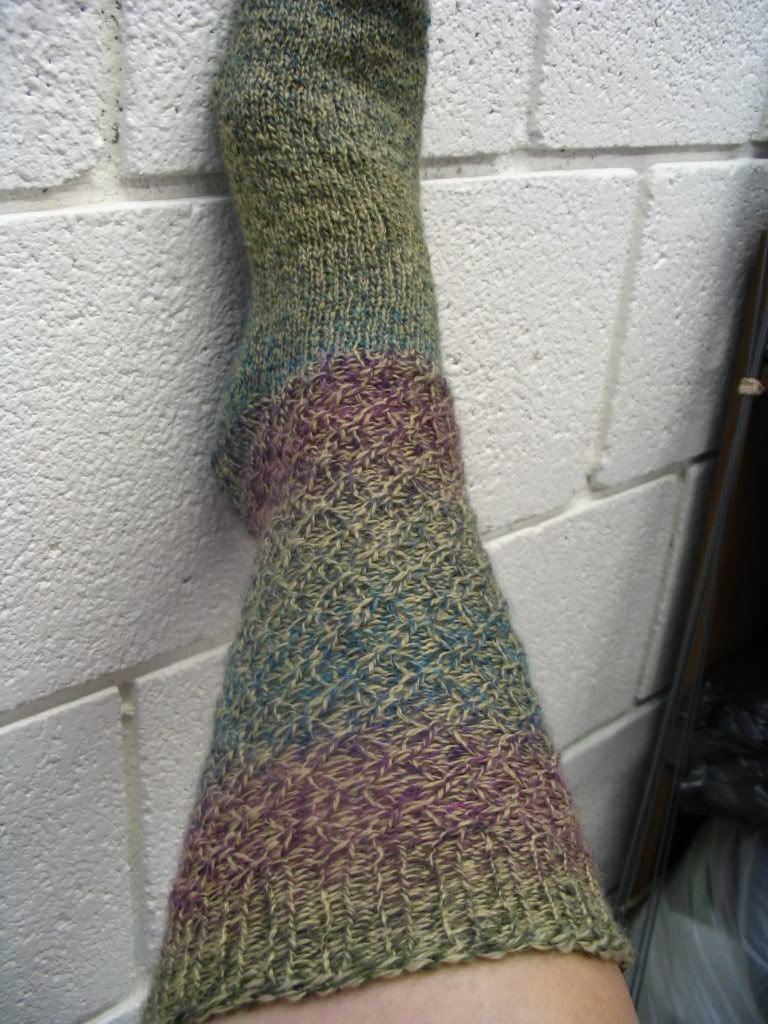 http://www.woolworks.org/patterns/ruthsocks.txt
These are Ruth Gerstner's Smocked socks. (Although she calls them the "sock pattern, sort of") I have decided that since she recommends choosing your favorite foot, heel, and toe method, that I would choose toe up. The recipient of these lovelies want them as long as possible, so toe up is the way to go! I am using Addi size 2 needles, and Gedifra Fashion Trend Sportivo, color 5769. It is a varigated yarn that has two khaki strands twisted with a varigated strand that goes from blue to green to grey, to purple - very slowly. It's like a "fade in and out" - as my husband said.