Neener neener! My SP is the best! Check out all of my goodies!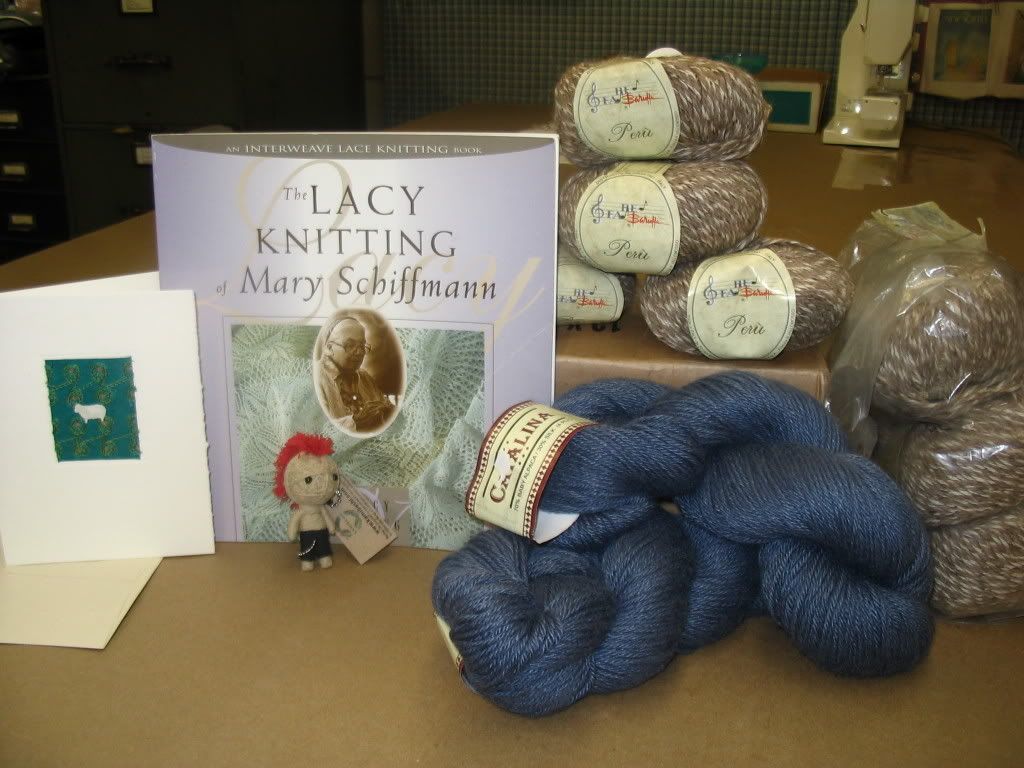 My Little sheepy card is on the left! CUteness!
Let's look closer...
Mary Schiffman's Lace knitting book - has been on my wish list for a long time.
Check out the little punk in front! He is named Sid - as in Vicious. He has a yarn ball head, an earring, a pocket chain, and a red mohawk! He is keeping me company at my desk.
Two skein of beeautiful Blue Catalina! That's alpaca and silk lovelyness for all of you who have never felt it. This is the kind of yarn you want to create a ball pit out of. *roll, roll, roll*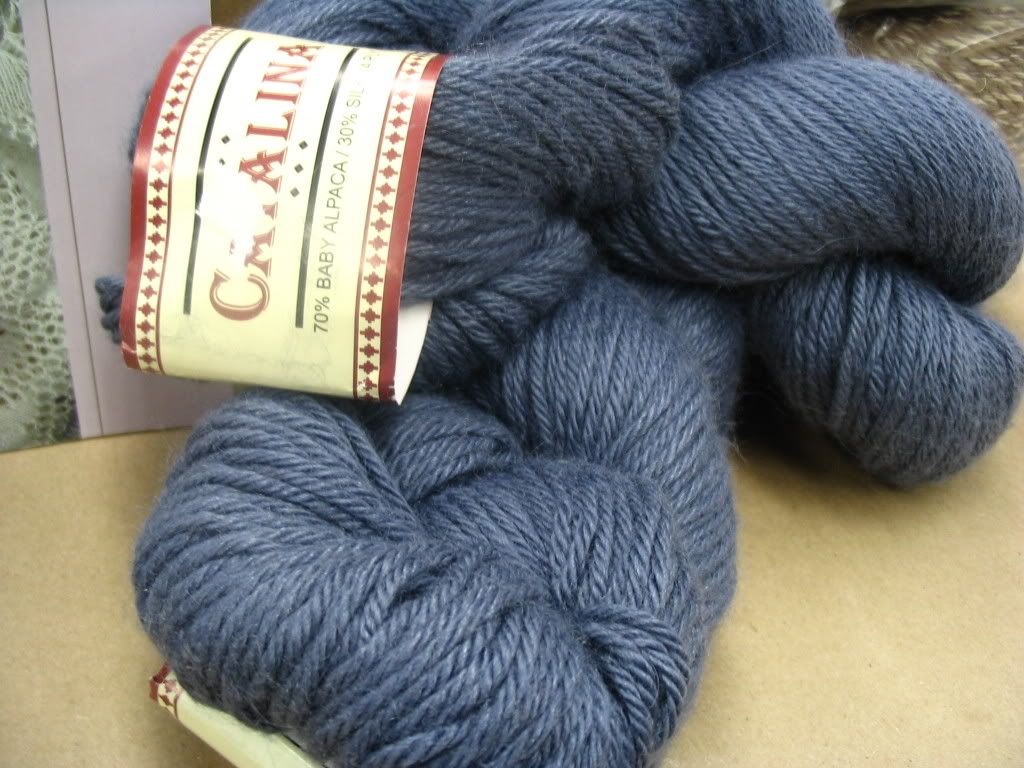 Lastly, 9 balls of a new yarn, to me - but with which I am already anamored - Fare Baruffa, Peru. It is a mushroom/tan tweedy color. EEE!
If I was a poet, I'd write an "Ode to my Secret Pal". I'm not. SO I'll just have to say thank you!