Yea! I go the pics to load!
Without further ado..... Rebecca's Wedding Swallowtail!
Designed by Evellyn Clark
Pattern found in Interweave Knits Fall '06
Yarn is Knitpicks Bare, lace weight Merino
Needles are knitpicks Options, size us4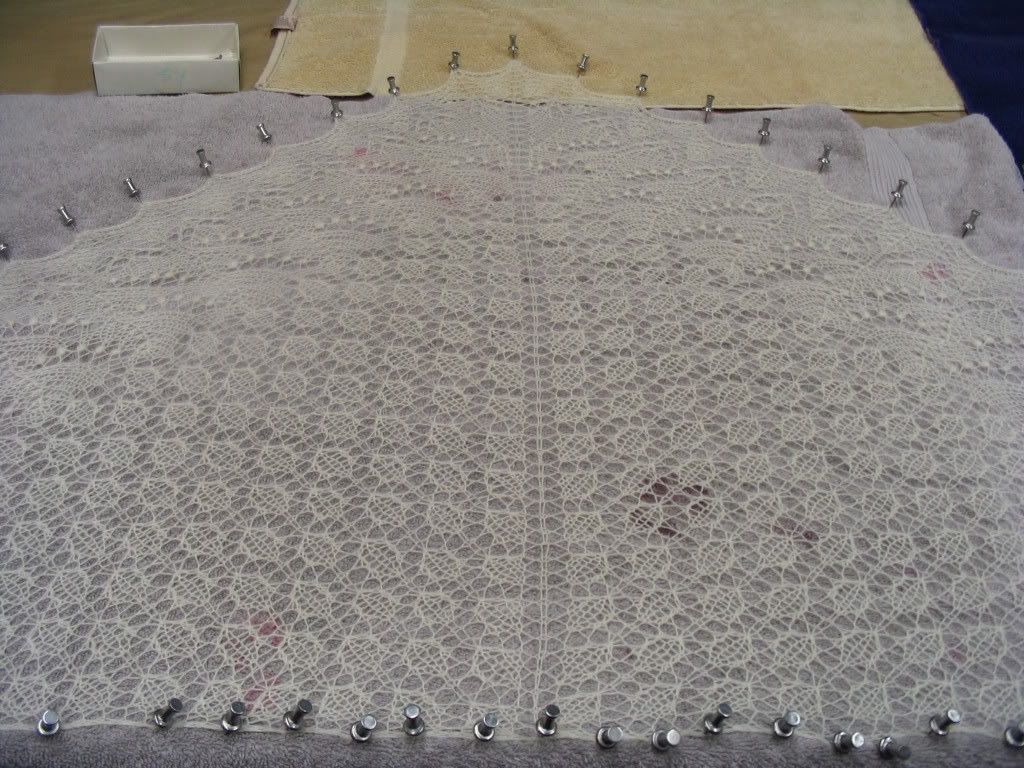 blocking...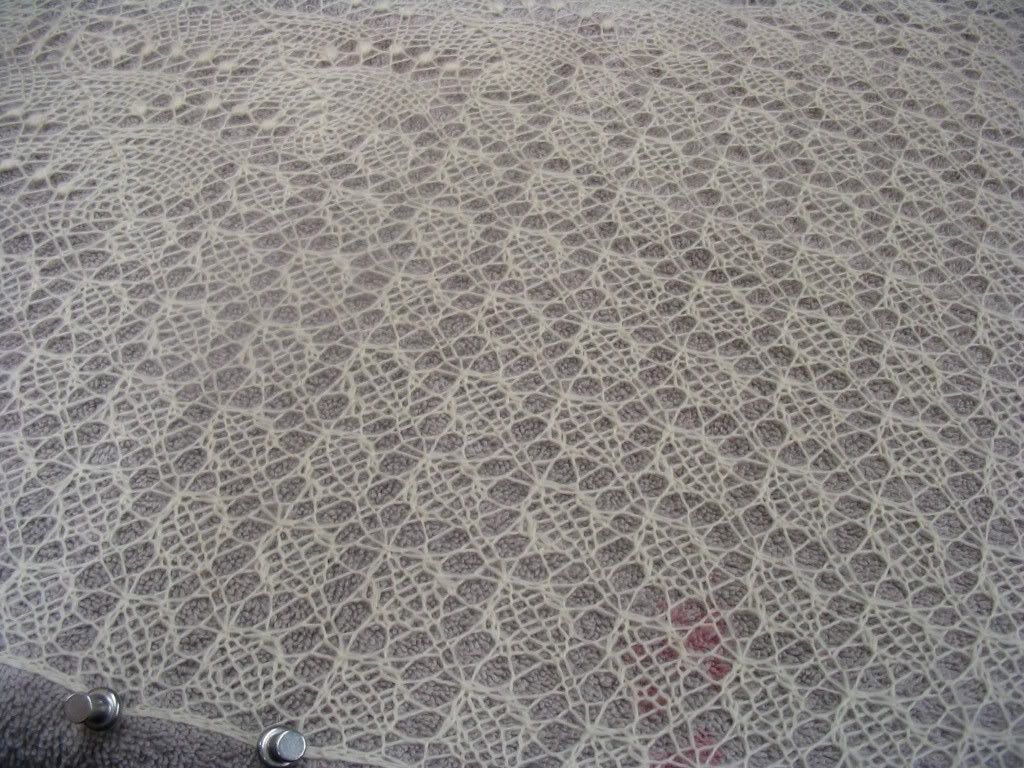 Detail of the main body
Detail of the Lilly of the Valley border and Peaked edging. Those nups are a little PITA.
And finally, the Bride at her dress fitting. Not the est pic of the shawl, but she was trying to see the total effect, while we were holding the bodice together. It was like a circus.
Hopefully tomorrow the Mystery socks will be complete!