I seem to be on a roll this week! I finished yet another UFO! Granted, I only started these socks a few weeks ago, but usually work pretty solid on a project before I start another. It feels so good to have these completed!
Stats: Viv's Lacey Socks from Knitlist
Knit for the Mystery Sock KAL
Wildefoot yarn, Addi size 1 needles.
Size 6.5 us foot - 25 repeats of the lace pattern from cuff to toe - 12 on leg, 13 on foot.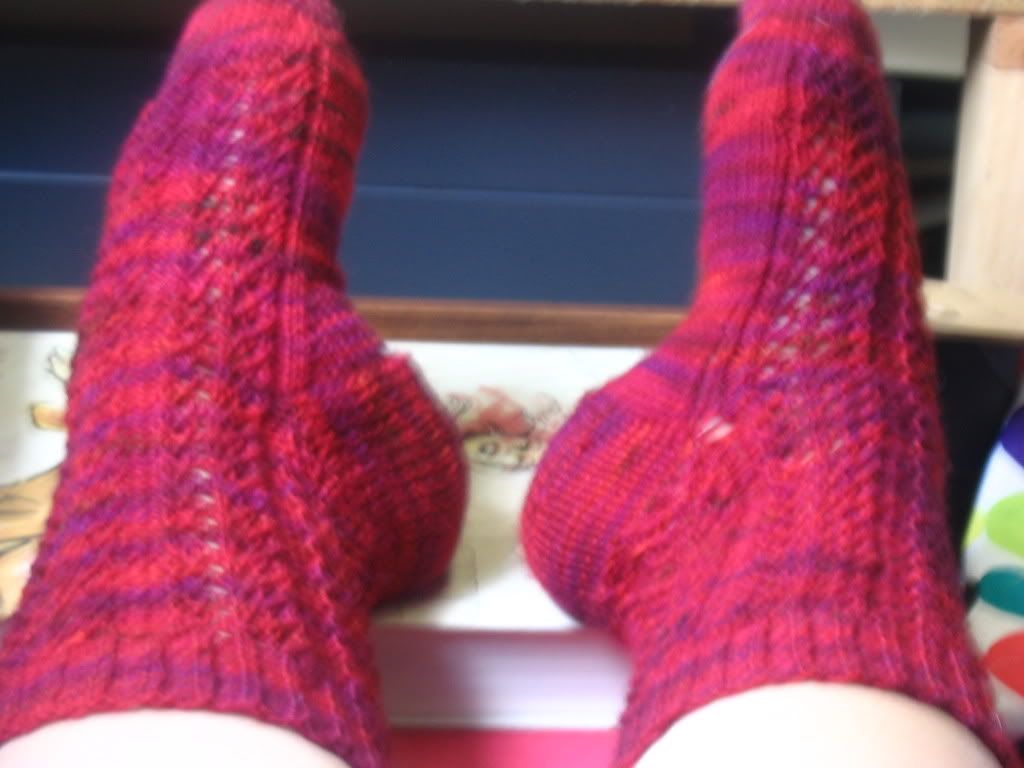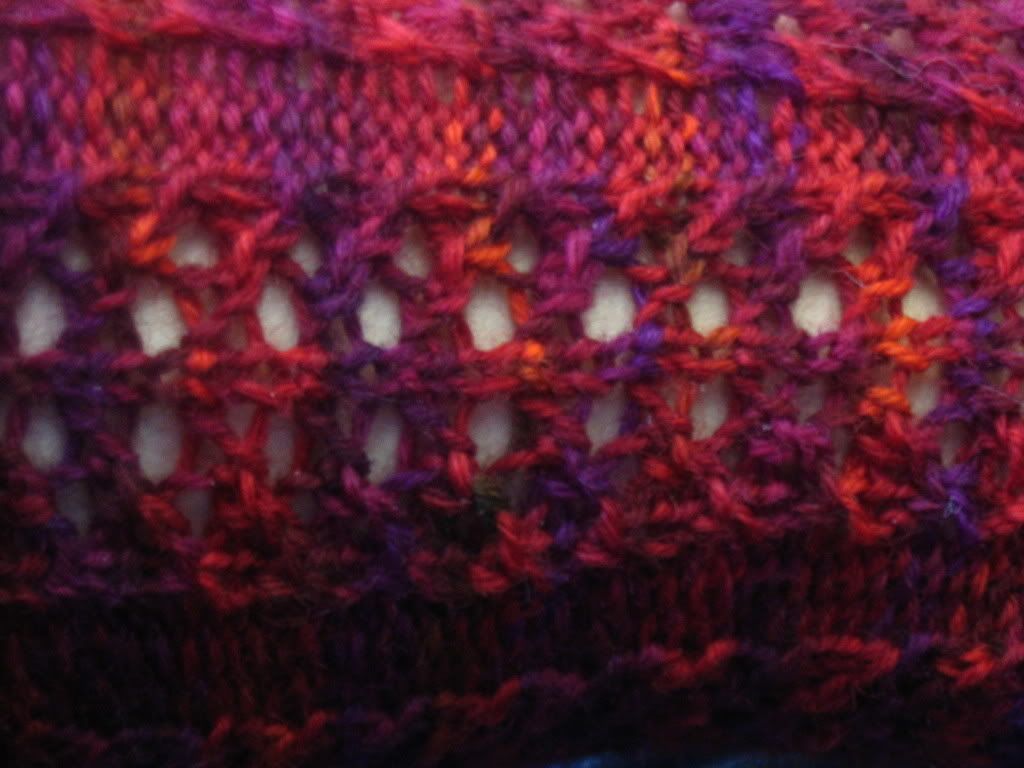 Wow. My pictures of the first sock are better than these. oh well. Overcast day and quick pics before a meeting get you crappy photos.
These were a lot of fun to knit. I think I might do another Mystery Pair before the KAL is over!
Next on the needles:
Finish up my Soy silk scarf - Christmas present, 3/4 finished
Socks for the lovely woman at Celtic Swan Forge - which I am trading her for some hand forged sock needles.
The Elvis Wig!!!
A Shawl for Vangi - maybe Kiri?