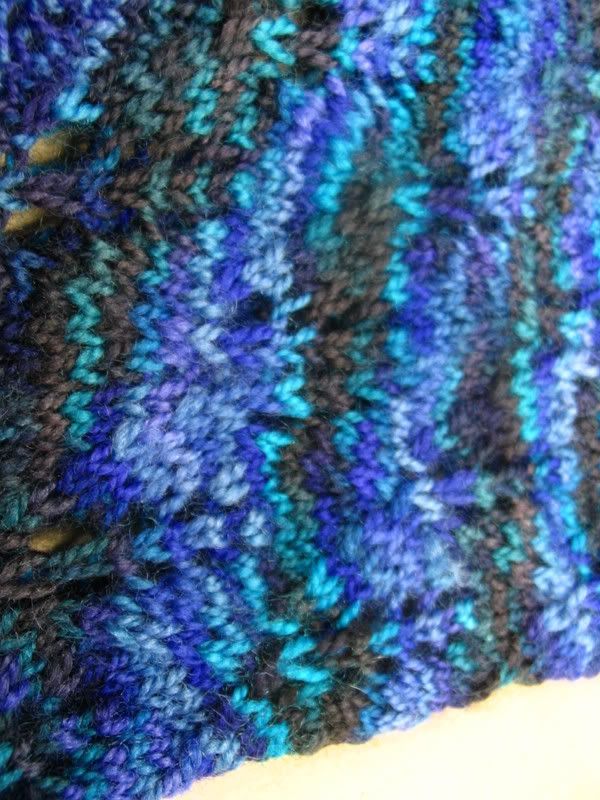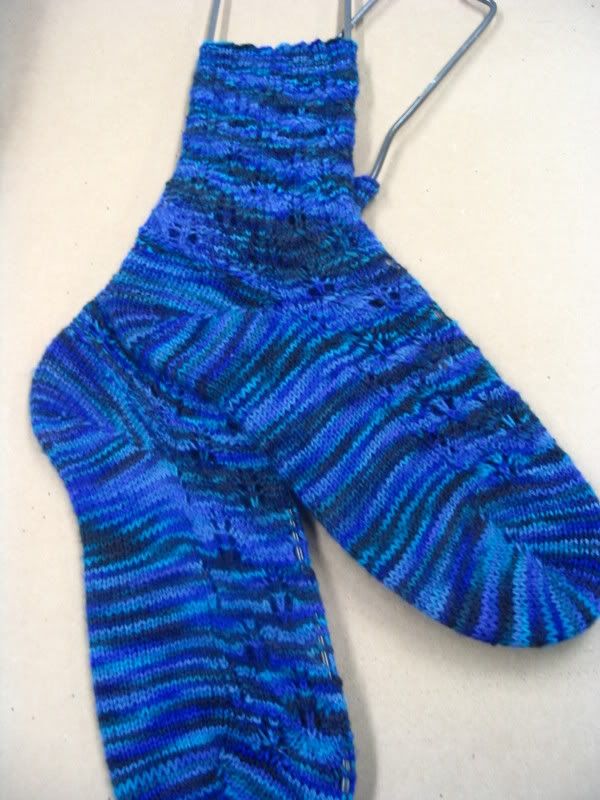 Amid all of the crazy things going on in my life, I actually managed to complete my first pair of Socktoberfest Socks!
The details:
Pattern: Elfine socks
Yarn: CTH supersock in Tropical Storm colorway
Needles: knitpicks size 0 circulars
Changes: I knit a ribbed cuff instead of the very delicate and, frankly, perfect garter cuff called for. The socks were just a **we** bit big for my leg, so a ribbed cuff made them stay in place better.
I started these so long ago, it's almost embarrassing.
My next Socktoberfest adventure is "RPM's" from Knitty.com. These are in honor of CBGB's. RIP. The list of bands that played there is like reading my list of vinyl. so sad. I am knitting them on size 1 needles, and with regia self "fair isle"ing yarn. SO far so good! One socky is finished... pics to come.
Lastly, I have a sweater OTN. Glascow Lace from the Fall '06 Interweave knits. I am kntting it out of a very grey purple alpaca yarn. For those of you who know this pattern, or have the inclination to look it up in the magazine, it looks quite awful on the model. It is either too short or too long. Either way, it hits her at a very bad spot. But, the length on me will be perfect, as I am short waisted. I started this last night at, like 11:30. SO I am only just past the edging, which I must add is very pretty. A bitch to knit, but pretty.
That is all for now. Everyone hug your socks!