This weekend, I spent some quality Socktoberfest time, both knitting as well as shopping. DH and I went to Saybrook yarns, one of my favorite yarn stores, and I of course, couldn't decide what to buy. I had some yarn for a gift, but I also had two skeins of sock yarn and one big hank of lace weight. I can't resist either kind of yarn, so I asked him which I should buy. He said, "Well, It IS Socktober, not Lacetember." I bought the sock yarn.
It's Lang Jawoll, in a pretty dark brown color. AS you can see, I also broke down and bought Sensational Knitted Socks. I had a Borders coupon burning a hole in my pocket. I cannot wait to try some patterns!
Also in Honor of Socktoberfest, I submit my RPM's!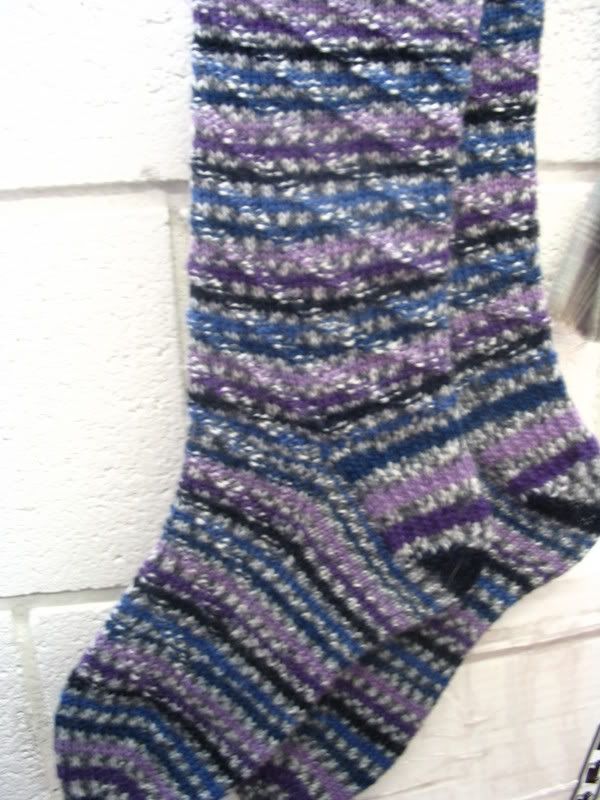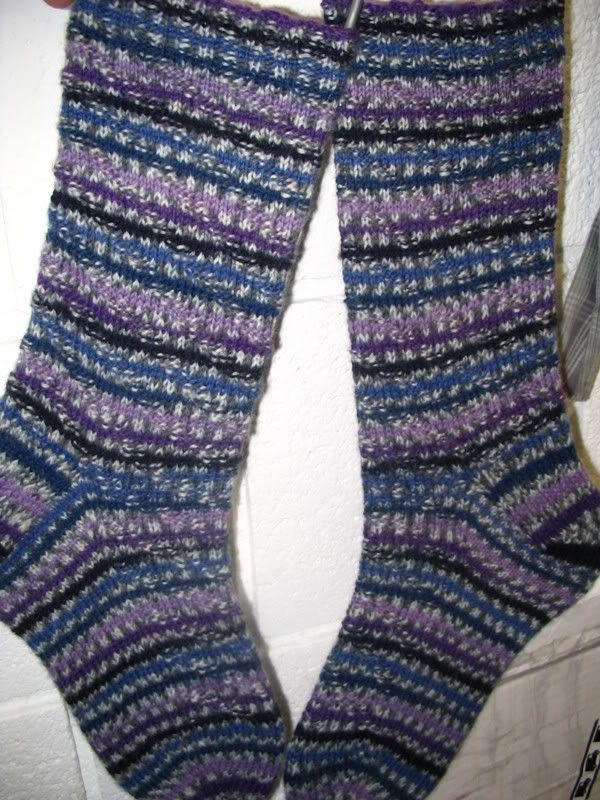 They aren't even dry yet. I had to post the picture, though.
Pattern: RPM from Knitty.com
Needles: size 1 KnitPicks circulars
Yarn: Regia 4 fadig Jaquard , color 5270; 2 balls
For: Vangie's Birthday.
I took a sock hiatis... shameful, I know, and worked on my Glascow Lace sweater. I progressed quite a bit, but it is in the dull stage, so no photos.
Then I felt guilty, and started Socktoberfest socks, pair 3. They are the ever famous Jaywalkers, from magknits.com. I am using Trekking XXL, for the first time, I must add, and I love it! SO pretty! Unfourtunately, i think they might be too big for me. All of the online chatter points to these socks being **tight**. I decided to make the larger size. They seam huge. We'll see. It might change when I get to the heel. This is the progress, thus far.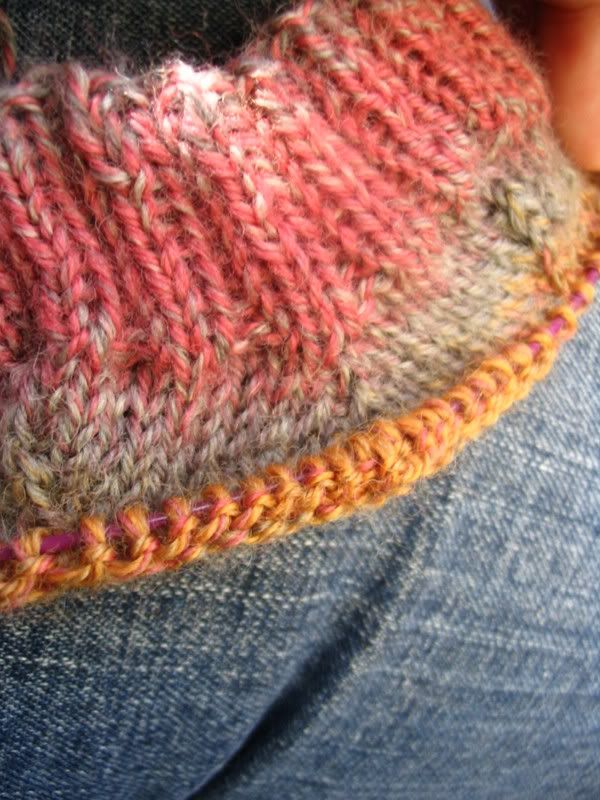 I love Socktober, but I can't wait for Lacetember!