I recently have aquired some new yarn. surprise. (haha)
Just becuase I can, and my projects are still in the state of boring, I give to you, some new stash excitement!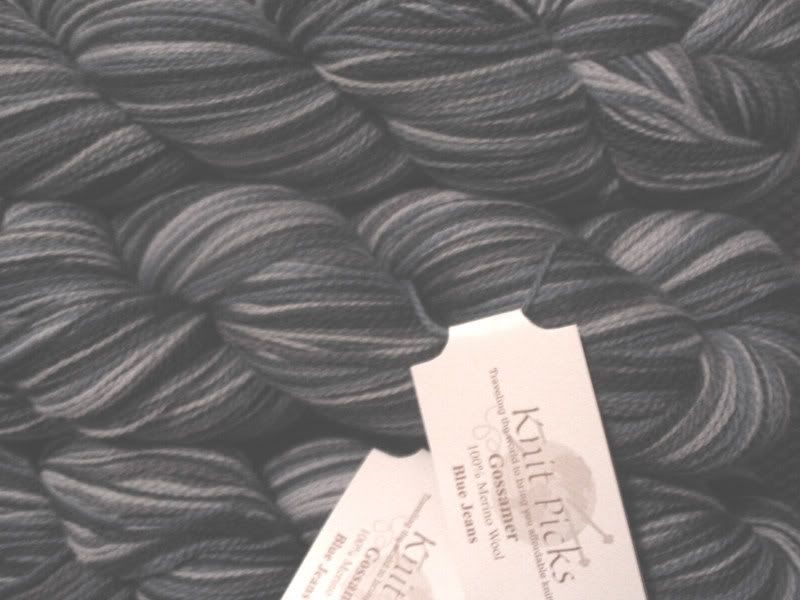 3 skeins of Knitpicks gossamer in "blue Jeans". Much "blue-er than the picture suggests. I want to knit a candleflame stole from this.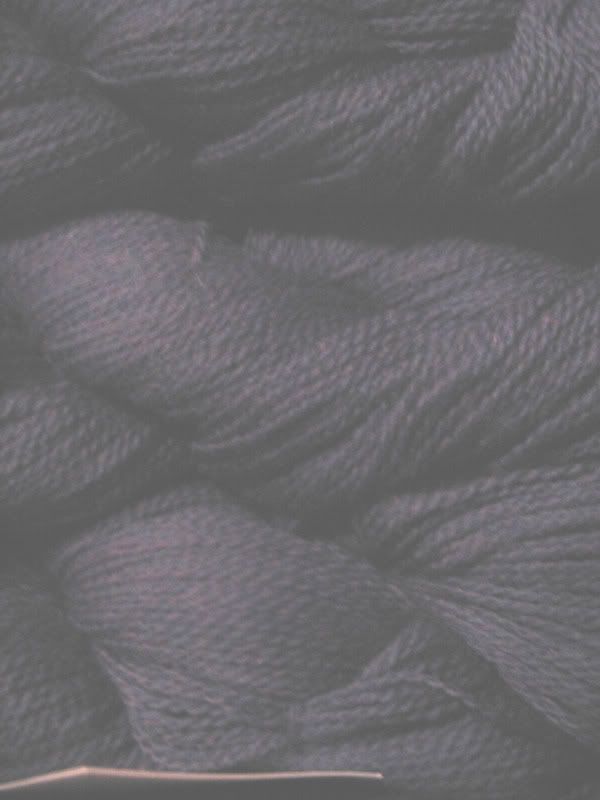 4 skeins of Knitpicks shadow in "jewels". Tis is destined to be a circular shawl from "A Gathering of Lace". I'm not sure which one, but I am leaning towards shetland...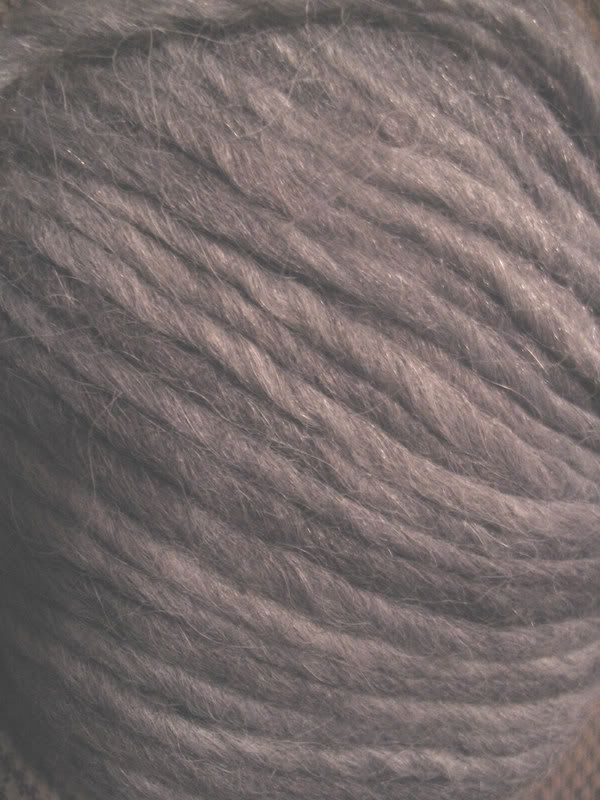 My newest find... Cervina Londra - 30skeins for $30! It is so soft! I think this will be a sweater for DH. (It is heavy worsted weight).
Lastly, in honor of Socktoberfest, I have a new Ball of Trekking! It is a blue and grey. This will probably end up as a pair of socks for a guy - a brother maybe? Or DH?
Wow. That's a lot of blue! I seem to be exiting my purple phase and entering a blue/grey phase. Interesting....