I am delighted to officially welcome everyone to Lacevember! In Honor of the event, I have added a button to my blog. I am not sure who made it, but he or she made a lovely kiri! I picked it from the official Lacevember blog beacuse I made one too, and well, I love it. So how about a Lacevember update?
Falling Water, the Frank Lloyd Wright house near Pittsburgh Pennsylvania, was one of my favorite field trip locations during undergraduate school. We went for Art History, Architectural history, and scene design classes. The house was built for the Kauffman family, over top of a water fall. Instead of buliding the house to view the water, Wright built it overtop of the water - in essence blending it into the environment, instead of exploiting the environment. Kinda cool, eh? I have no idea what the real inspiration for this scarf was, but that is what it is for me. The cascading water effect is dazzling, even if it is hard to photograph "pre blocking".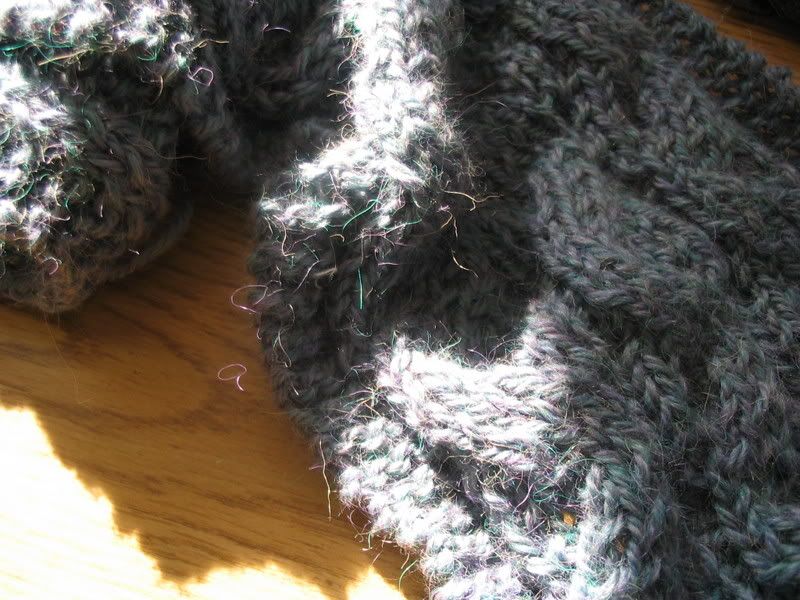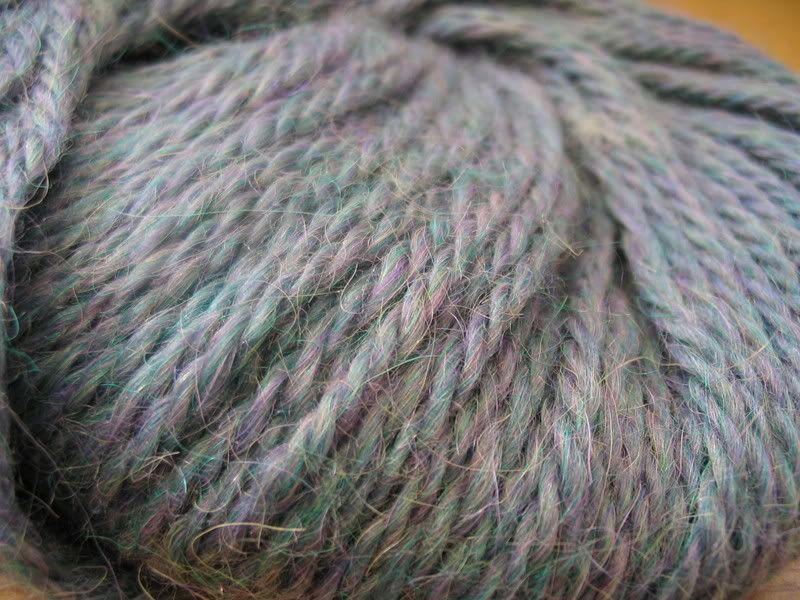 This is a picture of the amazing array of colors in this yarn.
You can see the pattern a little better through the back. I promise it will be stunning when I block it.
Tonight I am off to another opening night. We open our second show of the season, and have much merriment afterwards. Probably no update tomorrow, as a I will not knit tonight. No drinky and Lace knitty! That should be my Lacevember motto...