It's easy to tell, really.
You start taking pictures like these:
gloves for if I has scissors for fingers.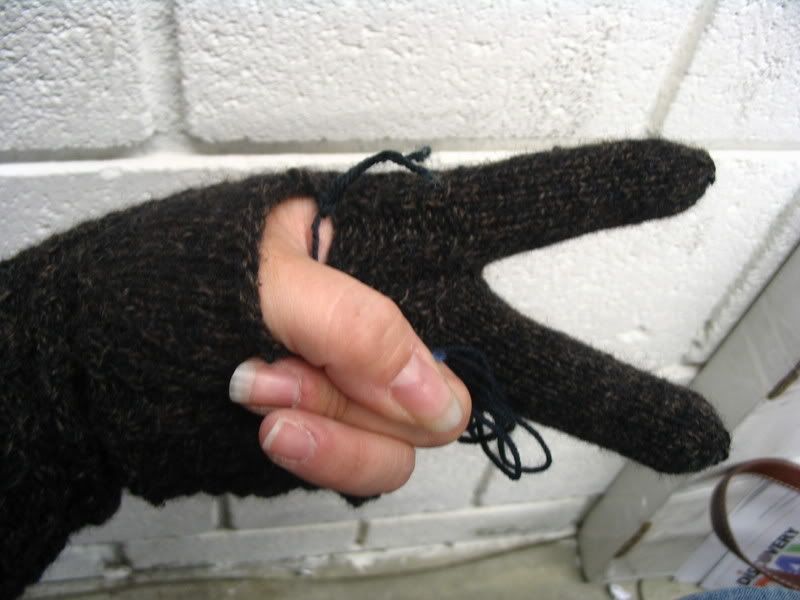 gloves for Nixon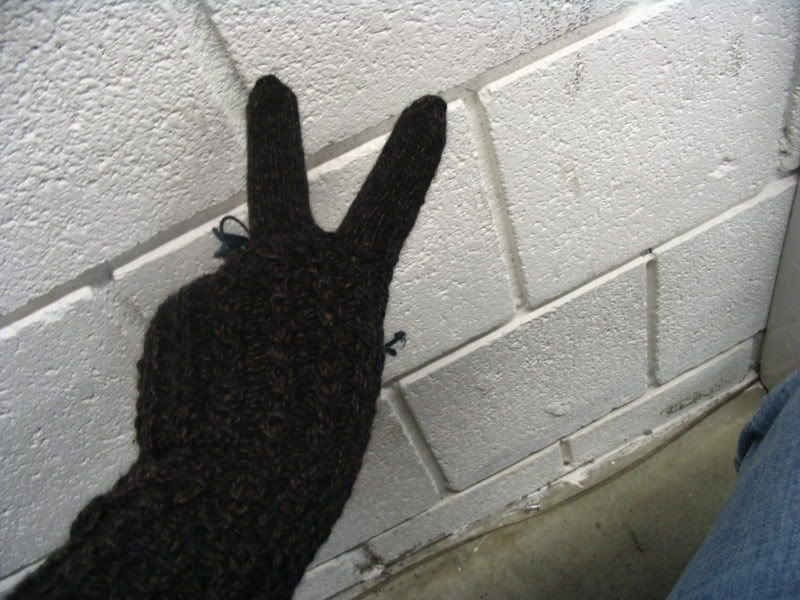 gloves to keep my angry finger warm...
and my happy finger.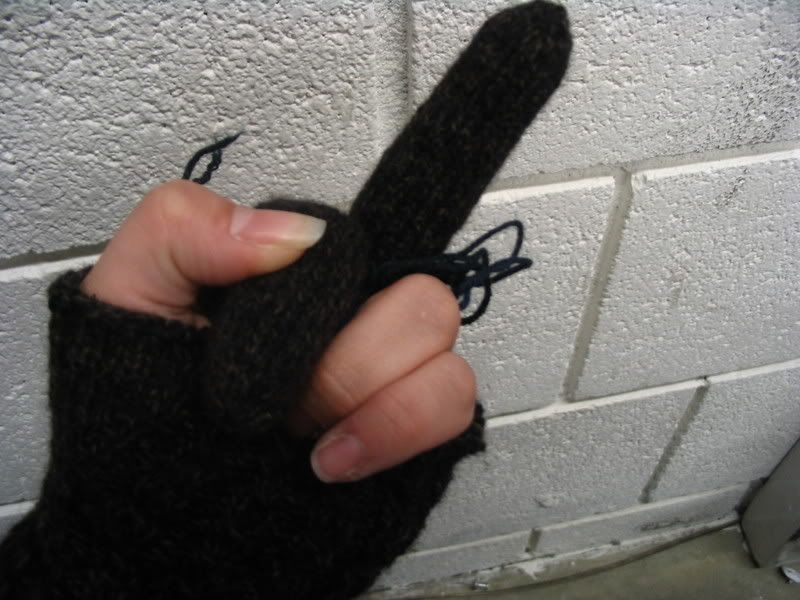 if I was a traffic cop.
you get the idea.
I need help.
The Secret of the Stole is coming along nicely. I should finish up my clue tonight. I hate when I can't start knitting a clue as soon as I get home the evening the clue comes out. It KILLED me that I had to wait until Monday to start this one. Along with getting home late Tuesday and today, this clue is taking extra long. Maybe I can power through it.
Mystery Waters starts today. I printed the clue, and I must say, I'm already in love. I can't wait to get this underway. I haven't even wound my yarn yet! At any rate, I won't get to start on it until Thursday anyway. I guess it is better that the yarn isn't wound. I'd feel all out of sorts because I hadn't started yet.
Hey SnB peeps! I'm throwing my winder and swift in the car tomorrow, in the hopes that Panera won't be too crazy busy. I want to wind my Mystery waters yarn. If you want to wind things, bring them along!!!
that is all.