I have been moving right along on the Holiday knitting, and have not one, but TWO more Finished Objects to share today!
First up: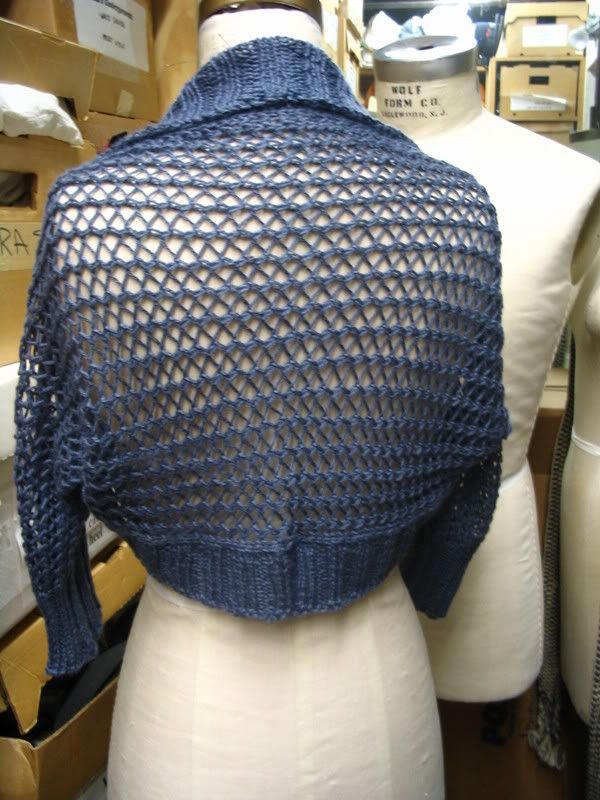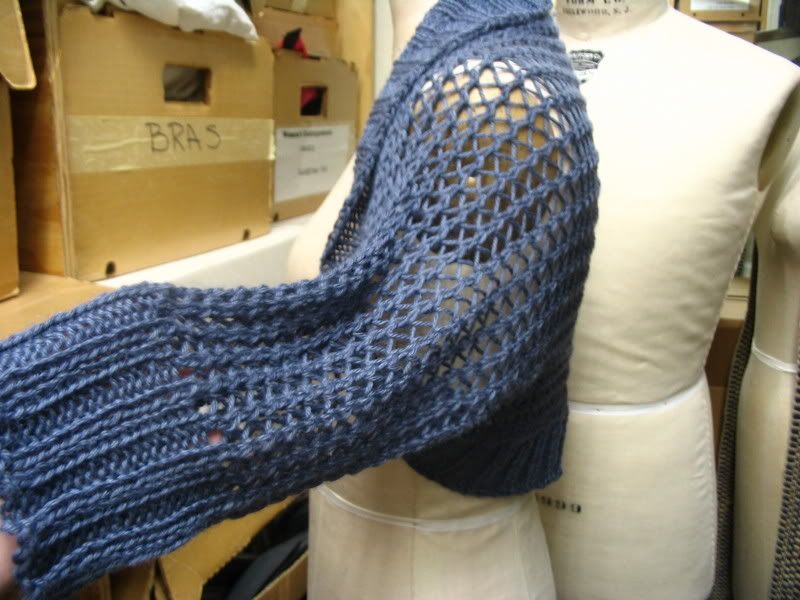 This thing is hard to get a picture of!
Name: Retro Redux Shrug, from Lace Style
Yarn: Catalina Yarns Baby Alpaca Worsted - less than 2 skeins
Needles: Knit Picks Options, size 8,9,10,and 10.5
Notes: I knit the small size, as my giftee is a small girl. The yarn has awesome drape, and just a soft halo that is to die for. I'm sure my giftee will love it. I cannot imagine wanting to do this project with out my Interchangables though. Seriously. You change needles 6 times. 8 if you need to change sizes to cast off looser. I took me only a few not very committed evenings to knit this shrug, so it is a nice fast project. Big smiles.
Second: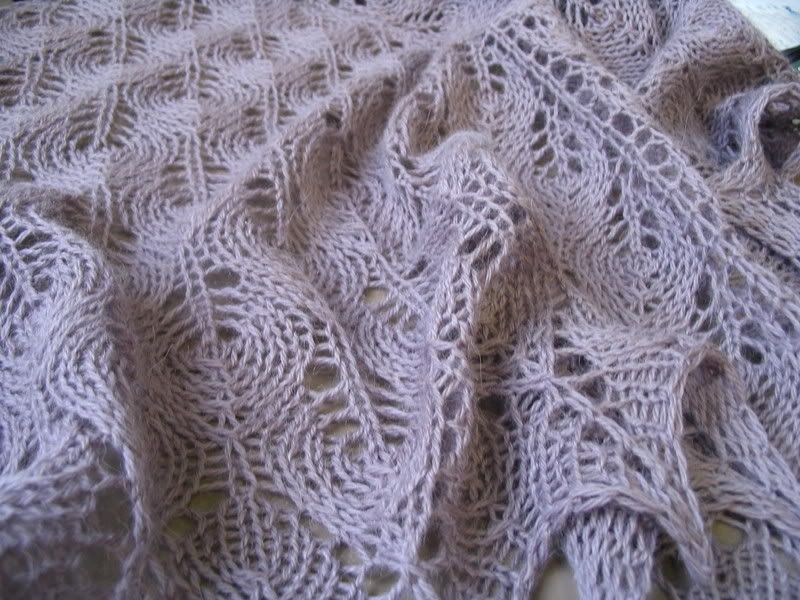 Name: Shetland Lace Triangle, from Wrap Style
Yarn: Jaeger Alpaca, in light grey
Needles: Knit Picks Options, size 6
Notes: This took less than 2 balls of yarn, and I could have easily knit one more repeat from my left overs in ball two. It is a small shawl, more of a neckerchief. If I was to make it a shawl, I'd go up a needle size, and do at least two more, if not three more repeats. As it is, my shawl measures around 50" wide. This project was also quite speedy, as it took me about 14 hours to complete. As always with top down constructed triangular shawls, the last repeat and edging felt like they went on forever. It always happens. I'd definitely make this again. Like Swallowtail, it is super fast, looks more intense than it is, and is intuitive to follow. If I knit it again, though, I'd like to add some beads...