I have a lot of Knitting content to throw your way today! I should save some, since I will have none tomorrow, but, what the heck. Let's have a GIANT post.
First up, some updates. SotS is going well, and I have completed clue #4. This was a fast clue, and an easy one. Easy to memorize, and fast to knit.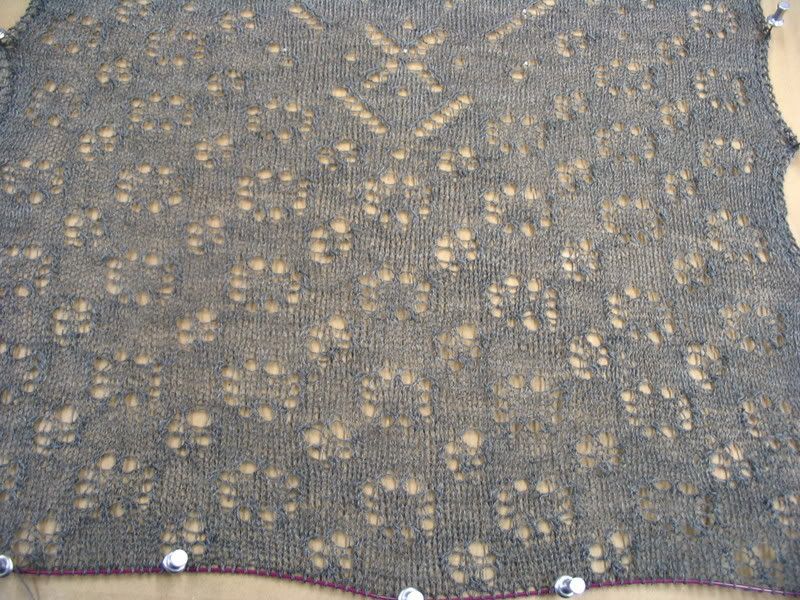 Mystic Waters Shawl is also completed for this week. Clue #1 was a lot of fun. I hope the trend continues!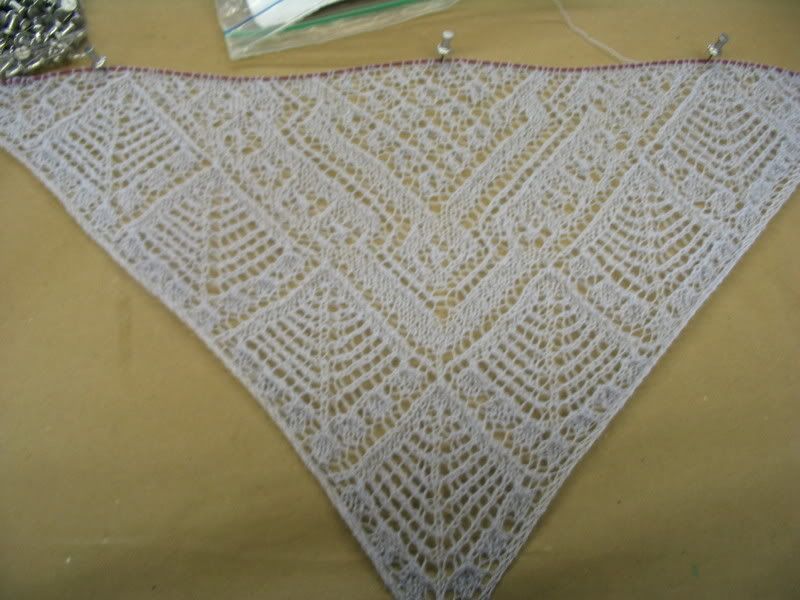 I cast on for the Snowdrift Mittens for My Grandma. So far so good. These are my current take a long project, so I'm sure they will be slow going.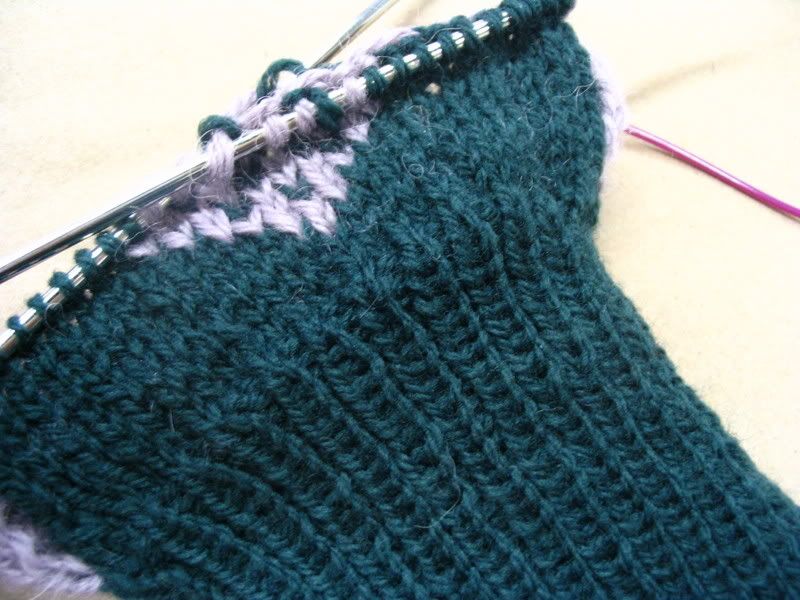 With the start of the new month in a few days, I have a few more things ready to go on the needles. My Colette Sweater for NaKniSweMo, and Corrine's socks for Socktopia. Corrine's Birthday is in November, so it is a good impetus to get them finished. I am all set to be a crazy busy chicky!
Finally, I have FO pictures for you! (I am appeasing the Yarn Overlords for my Cast-on-itis with my FO's!)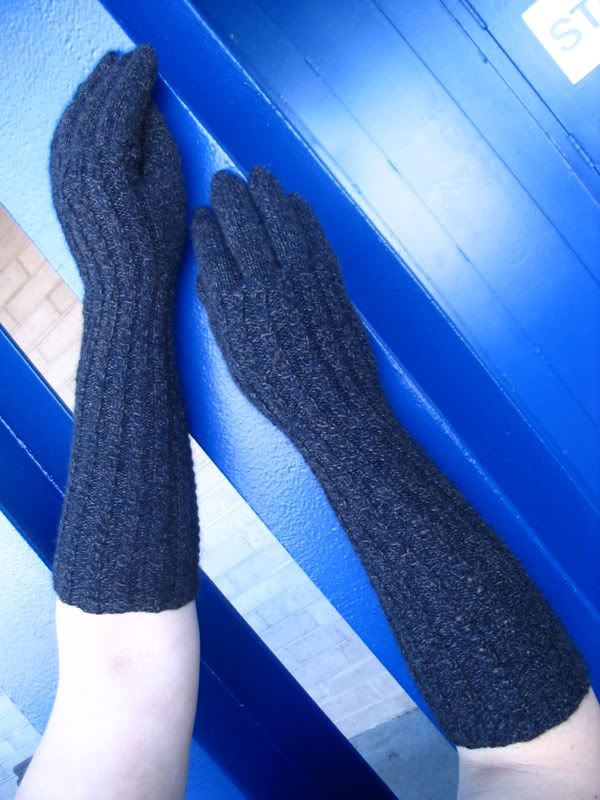 Pattern: Ladies Long Gloves from freevintageknitting.com
Yarn: Superyak from School Products, NYC
Needles: size 0 and 1 KP classic Circulars
Notes: The only changes I made to the pattern was to decrease needle sizes to fit my super tiny hands, and to kitchner the fingers closed. I have fingernails, and I hate when my gloves don't take that into account. Kitchnering seems to help the problem. I LOVE how long these gloves are. They are perfect for my 1960's winter coat. SO much so that I *almost* want it to get cold so I can wear them. Almost. (Not really. I like the moderate fall temperature.)
I like the faux cabling on this pattern. We all know how I dislike the cable monster, and avoid it when I can. At first I almost rejected this pattern out of hand because of the "cables", then I read it. No cables! Sweet! All cables should be faux. The yarn was great to work with - even with the machine oil in it. If you have never knitted with oiled yarn, you should know, it is a bit odd at first. Your hands stay nice and soft, but the yarn acts like it is made from linen. When you wash the oil out, the yarn is soft and fluffy. You should have seen the water - eww. It was grey from the oil.
umm. I think that's it! Later!