I blocked my beautiful MS3, "Swan Lake", last night. I love blocking. Sure, it may take forever, but it is so worth it. OMG. The lace opens up, the yarn looks so delicate. Drool.
I got my Assistant, Lesley, to model for me. I had big plans to get some shots of my handiwork, but it is, of course raining. I couldn't wait, so I took some pics anyway. I'm sure if you want to see better pictures than mine, you can surf the MS3 ring and find some. Blasted rain.
so, without further ado....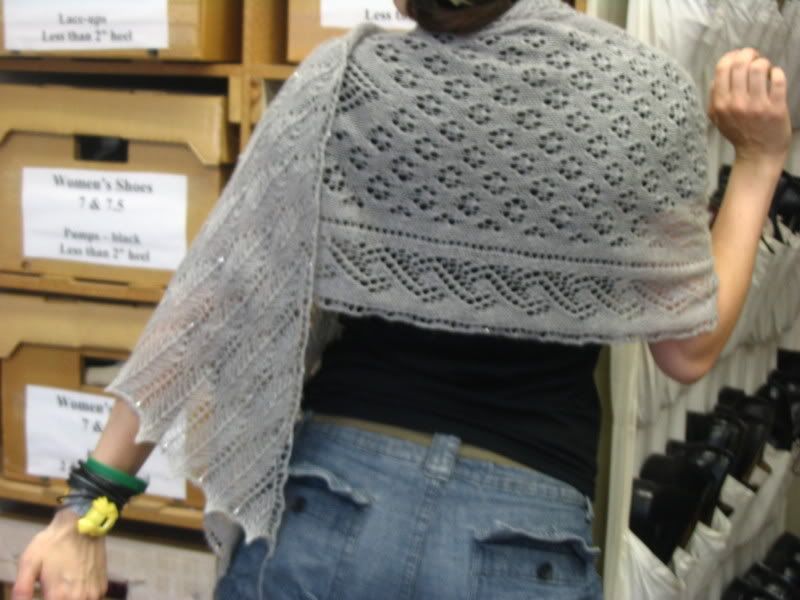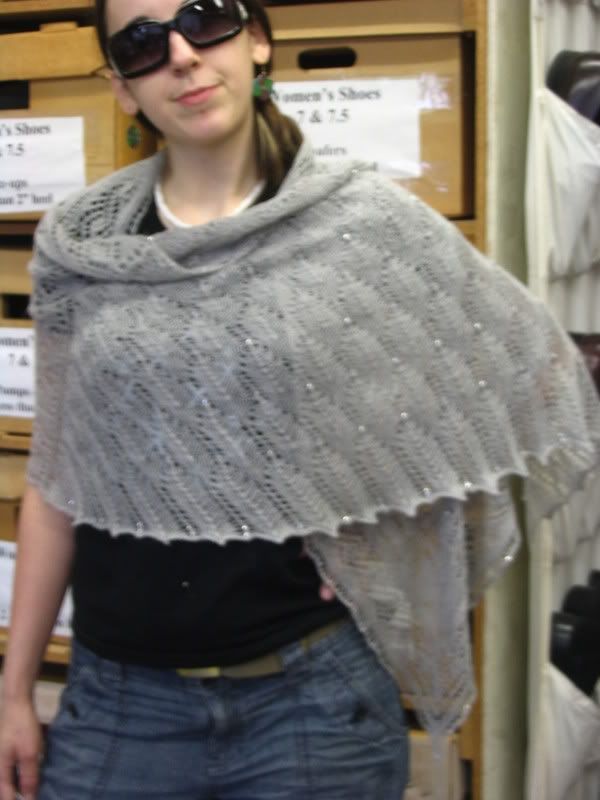 Lesley is a card, as you can tell. She was doing her best "America's Next Top Model" impression. I think you get the idea.
The stats:
Pattern: "Swan Lake", aka MS3 by Melanie of Pinklemontwist.blogspot
Yarn: WEBS, Valley Yarn Alpaca Silk Lace weight, about 1/3 skein
Needles: KP options, size 4
Started: Friday, June 29
Finished: Sunday, August 19
Dimensions: 76" x 20"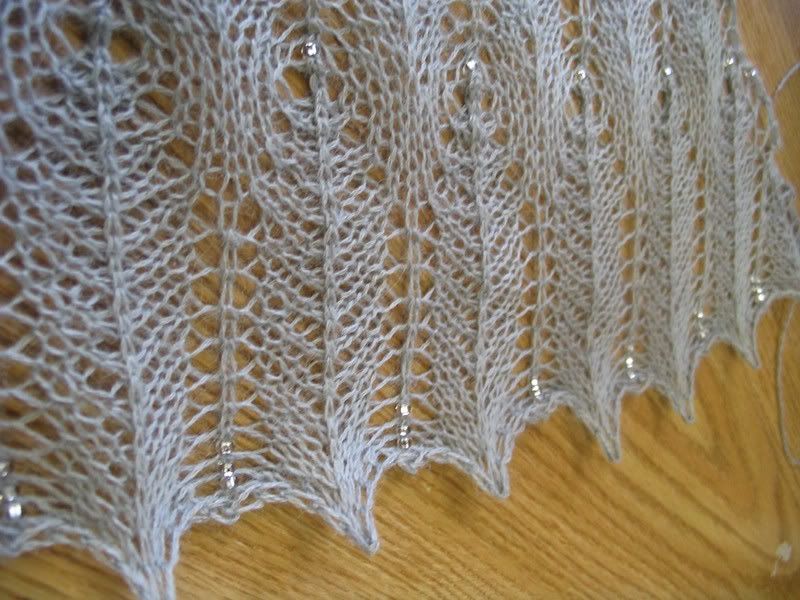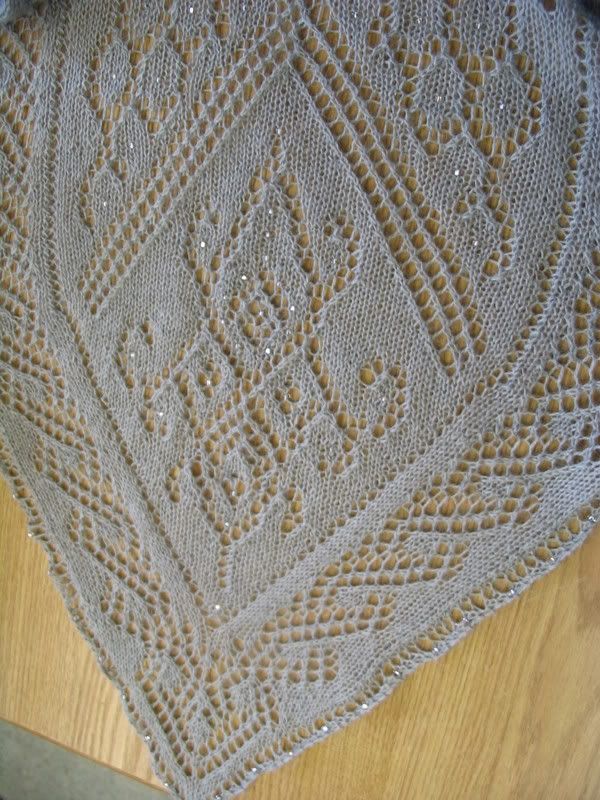 Notes: I LOVE the wing. You cannot believe how cool it looks in person. The wing just drapes around the shoulder like, well, I don't know what. Costumers love Bias, and this is why. The wing is just meant to flow over the shoulder. Also, It looks awesome hanging straight down, and not flung over. The "row of Yo's" that everyone is worried about is not even an issue when you see it on. Seriously, It's almost like a shoulder seam in sweater, you don't even notice it, and if you do, it's not unexpected. I know that sounds weird, but you have to trust me, once it is around a body, the "seam" is a non-issue. Let me say again how much I love the WEBS Alpaca Silk lace weight. and my KP. Nothing about this project put me off. Big happy faces all around.
Finally, the picture of Lesley doing her "school photo day" pose.
hee!
Next non-rainy day, I'm taking better pictures.