I am at that place in my sweater project where I can FEEL the end. I am so onto the next project, I can taste it! alas, I am still only half way done with my sleeves. I have a 4 hour train experience tomorrow. (CT to NY and back) I wish my sleeves weren't so... cumbersome. I haven't decided if I'l take them or not. It seems like a giant waste to spend 4 hrs on something else, when I am trying to finish this sweater before Thursday. I just don't know.
The next official project is the FPS, and a pair of socks (shock) for Socktopia. I don't know what those are yet, because the themes aren't released until Feb. 1. I am DYING to knit some socks right now. Anything with lace or pattern to it.
I got my KP order yesterday. No yarn, but I did get some more cables and a set of classic circs in size 3. I will reswatch this weekend for the FPS. I think I will try the seed stitch again. I don't mind doing it, I just am not particularly fond of the end product. We'll see. This time I might like it better, since I won't be fighting my needles.
Today I got a package in the mail from my Mom. She sent me two gorgeous vintage purses, both in need of repair, but very easy to fix.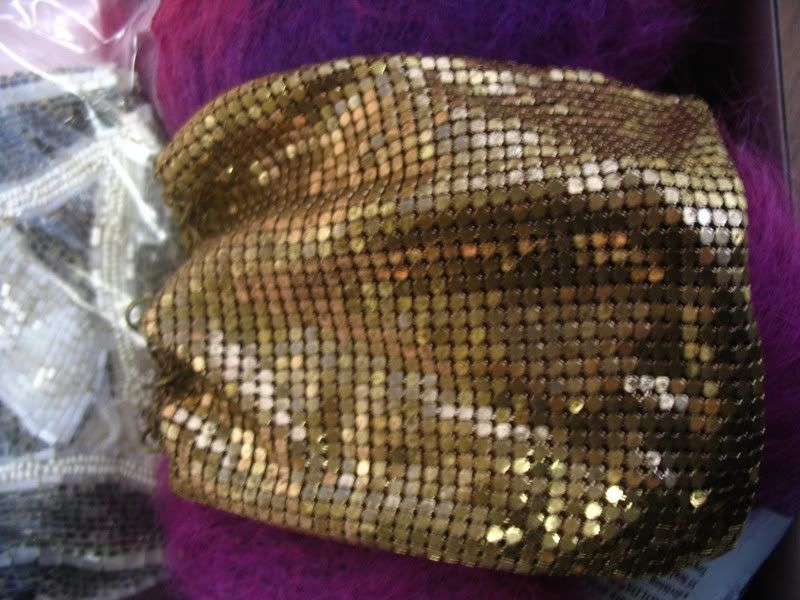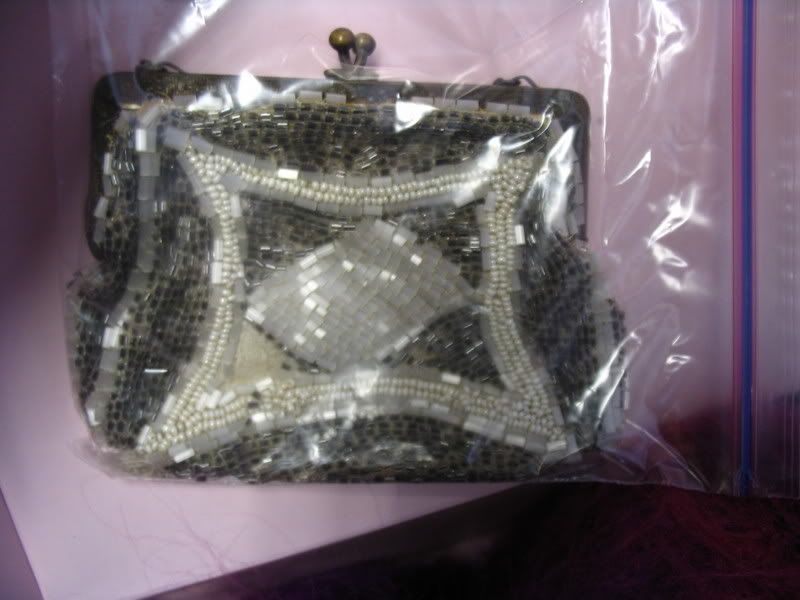 I love vintage things, and my Mom knows me best!
I also found.... YARN!
Vangie, who bought me yarn for Christmas, and who is a knitter herself, was on the recieving end of my Kiri Shawl. After she opened her gift, she declared that I couldn't possibly use only two balls of the Fusion yarn. She was going to go get me more. I didn't really expect her to, but she did! 4 more balls! I now have 6 balls of pink and purple fuzzy that needs to have a project! I think I might mave enough for a lacy sweater.........