I have finished my first pair of Socktopia socks! Yay go me! I am in absolute LOVE with this yarn! It is so soft and so pretty. I'm all gushy.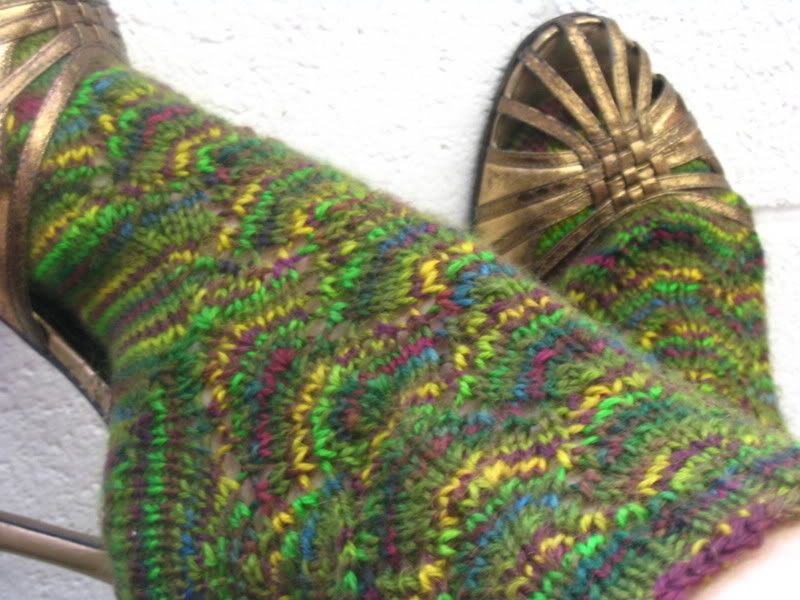 The details:
Name: Celebration Socks
Socktopia Theme: January; "Celebrate good times"
Yarn: Mountain Colors Bearfoot, in Mountain Tango Colorway
Needles: KP size 1's
Pattern: my own toe up, over 60 stitches using a "traveling vine" lace pattern
Started: 1/2
Finished: 1/6
The Inspiration: 5 years ago I went on a cruise with my family in JANUARY, on the cruise ship CELEBRATION. We toured many beautiful places in the Caribbean, including Puerto Rico. When we docked at San Juan we decided to go on a tour of the rain forest. I chose my yarn because the colors remind me of the lush greenery of that day, and my lace pattern brings to mind the gorgeous exotic plants. I have many souvenirs from that trip, but the memories, and the constant loop repeat of the song "CELEBRATE" by Kool and the Gang on the ship, will be forever present in my mind to serve as reminder of my awesome trip to the Caribbean!
On the blockers.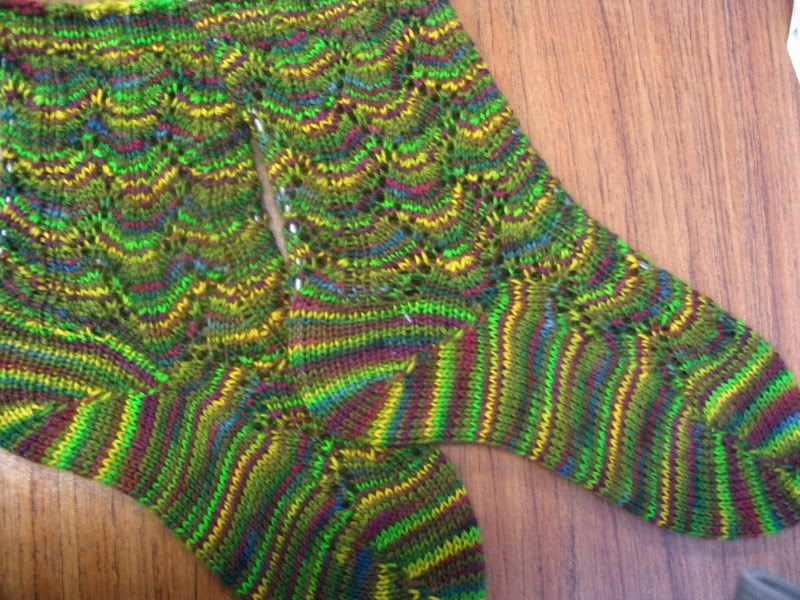 A close up of the halo.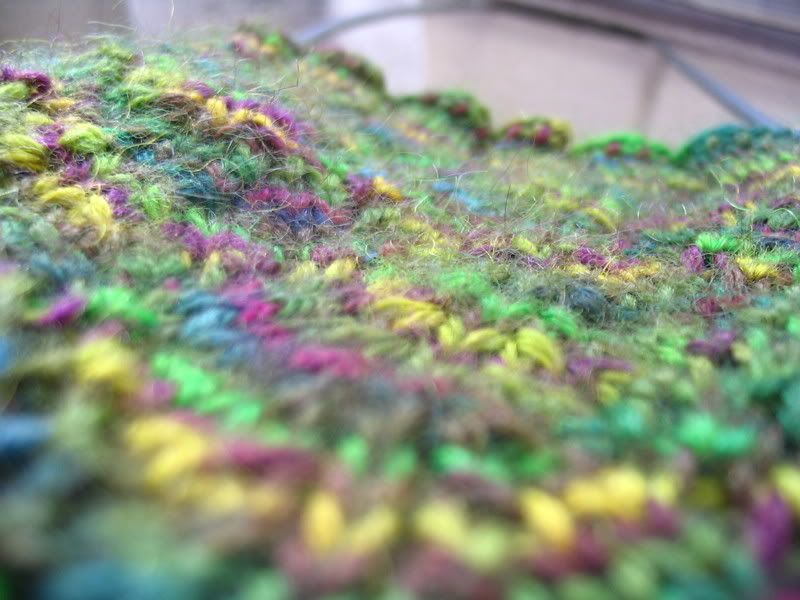 The vine Pattern.