I am moving along nicely with the Rust Sweater for DH. The body is done, and ready to block. Now I am in sleeve land. I am knitting them at the same time, circular - no seams for me! So I am Magic Looping two sleeves. It isn't hard, as I am a MLer all the way, but it is a bit fiddly with the two balls of yarn, and the counting. Why are arms shaped? Why can't they just be cylinders?
my progress thus far: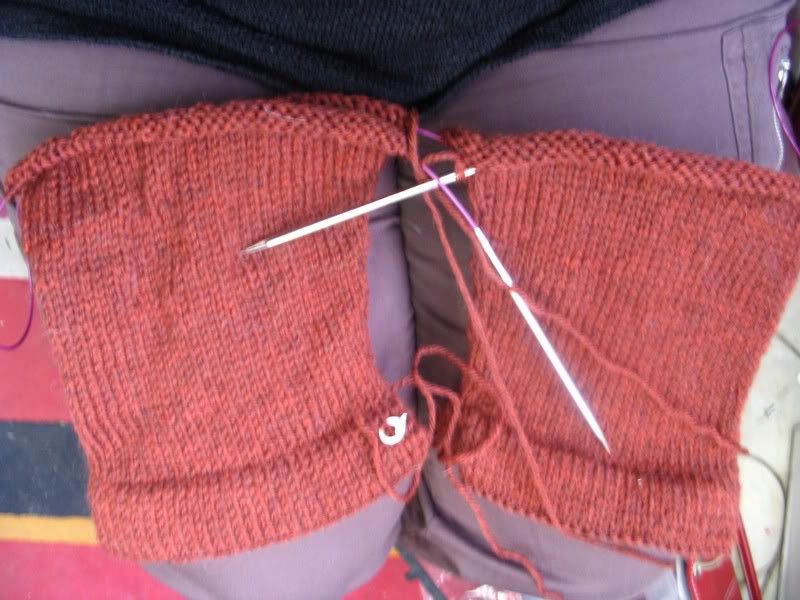 The little white marker is just to show me where the beginning of the round is. So there is none of that , "what sleeve am I on?" "where am I?" nonsense.
If I can keep knitting at the rate I am currently knitting, I should be able to break the Feb. 1st deadline! keep your fingers crossed for me!