Wanna see my pretty pretty yarn?
I knew you did!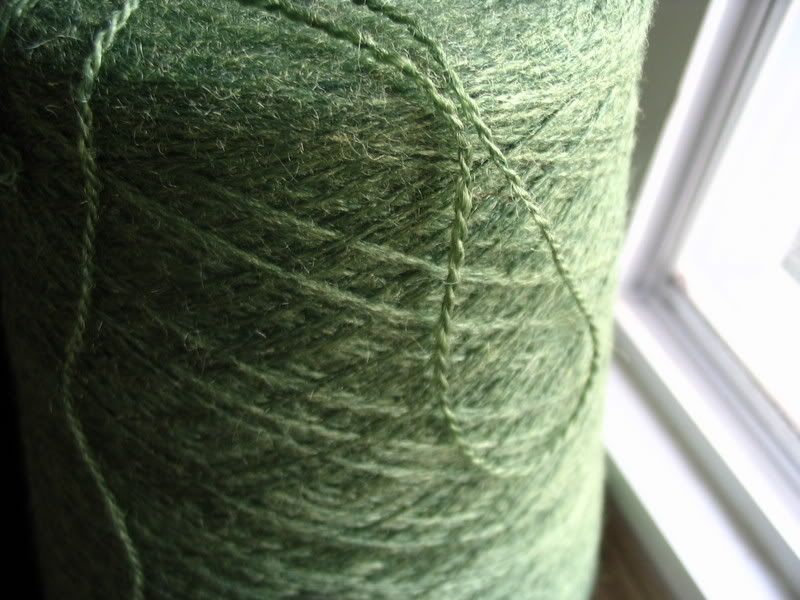 AHH oooo! Isn't it shiny?! and fuzzy!
It is the highly acclaimed Zephyr, in "Basil" colorway. Frankly, it is divine!
WOW! Look at all the exclamation points!
Seriously, I see what the hubbub is about this yarn. It is gorgeous even before it is washed and blocked. I did one swatch of it with my Susan Bates' that I used for my Mystery Stole this summer. The problem is - Knitpicks has ruined me! It was like wrestling a garden hose! Where is my flexibility? Where is my slippery? Where is the love?! I was becoming a cranky pants really quickly. Oh, and my size 3dpns are all bamboo. blech.
So I just ordered #3 classic circulars and #3 DPN's from KP. When they get here, I suppose I will be reswatching. I must say though, I hate seed stitch. I am considering changing the seed stitch bits to garter. Maybe not. I don't know. All I know is, I NEED my KP fix!