I am half way through my Ravelympics event, having completed the first Afghan in my two part Afghan Marathon. Whew. It was not easy either!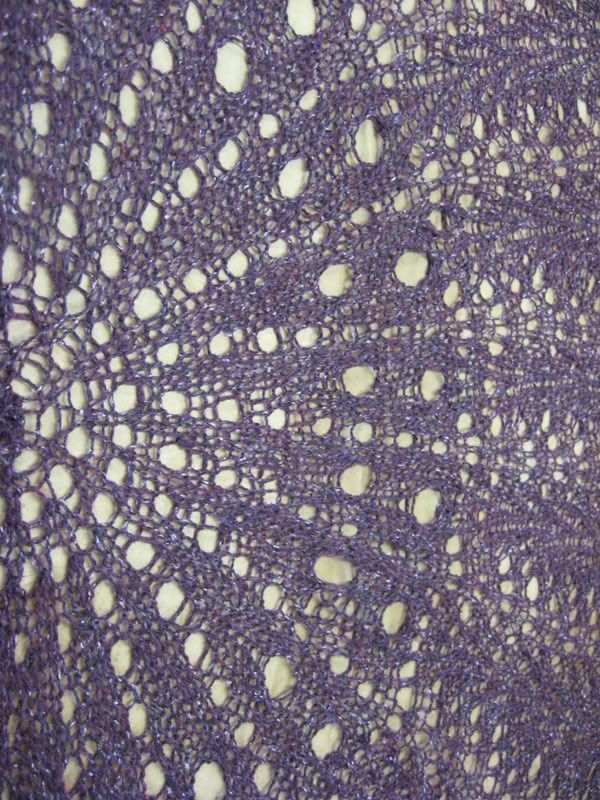 Name: Vangie's Blanket
Pattern: Oma'a Lace by Judy Gibson
Yarn: Farmhouse Yarns Autumn Spun in Burgundy, 2 skeins
Needles: Knit Picks Harmony, size 10
Notes: This blanket is based on a circular Shawl pattern that I found on Ravelry. It is really easy - mostly feather and fan- a trait highly desirable in Olympic knitting. Not because it is fast, but because it is tv watching knitting. As to my usual form, I had to keep tinking back. I always mess up the uber-easy patterns. The hard stuff is a piece of cake, but give me feather and fan, and I rip and rip and rip and rip.....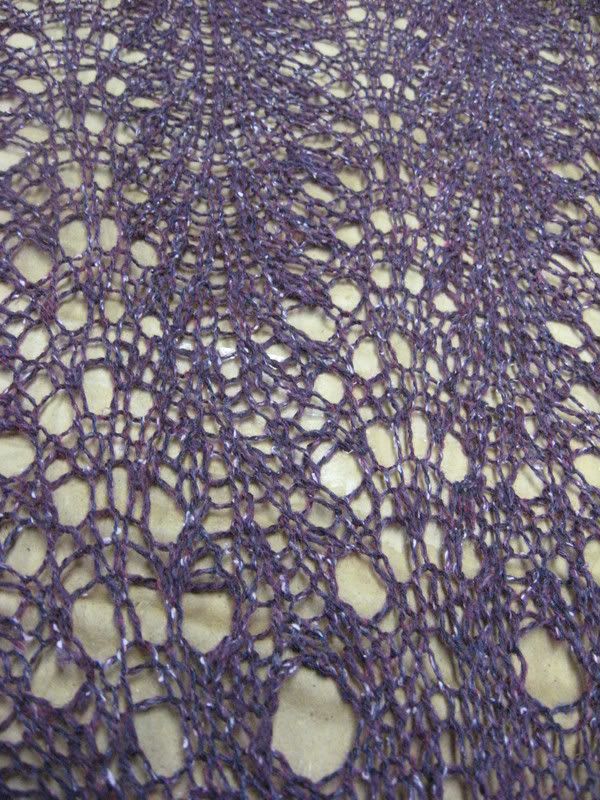 I like that this blanket isn't fussy. It's straight forward, but yet somehow a little elegant. I didn't do all the repeats of F & F called for in the pattern. I would have a carpet instead of a blanket. I stopped after section 4. (The pattern goes to section 9.) Since originally this pattern was a shawl, this makes sense, but was going to be way bigger than I wanted. I knew from all of my training in circular blankets, that I wanted to use about 2 skeins of Farmhouse Autumn spun to get a good size blanket. Usually, this comes out to around 100 rows. I ended with 92.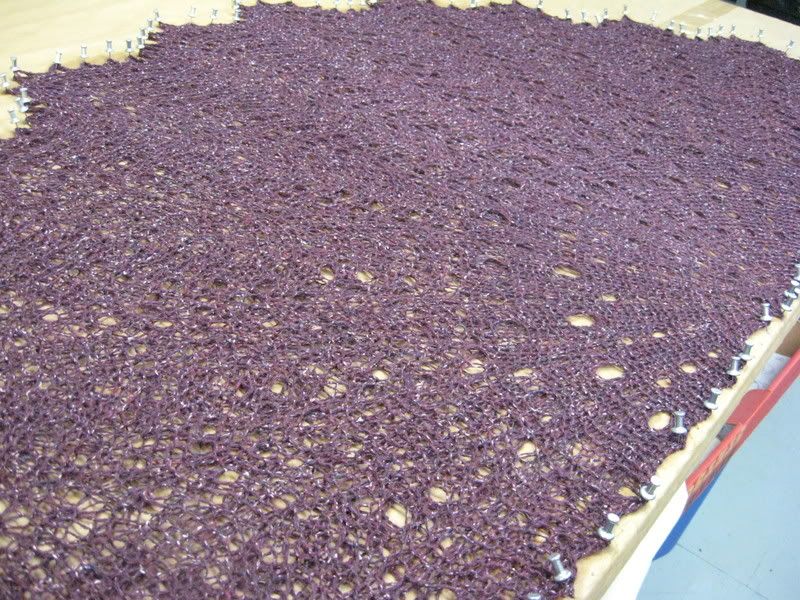 The blanket is about 5 feet in diameter, perfect for a lap blanket, and the Farmhouse Yarns Autumn Spun is super cozy, since it is wool, silk, and cotton. A little really goes a long way towards staying warm.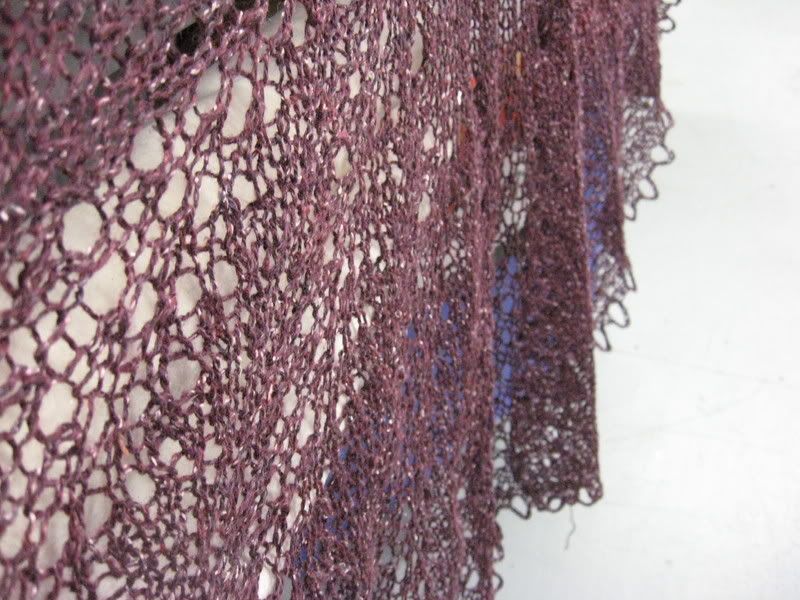 I really like this blanket, and while it is not the most intricate one I've done, I love the color, and I'm sure the recipient, Vangie, will too. With that, I get to cross off another Summer Knitting Goal, and half a Ravelympic goal. Now, I have to stretch and get ready for my second Ravelympics Marathon!!