I promised a real post when I got back, and I refuse to disappoint! So with out further ado, presenting the Ravelympics Gold Medal Winner, Mom's Mommes Lysedug!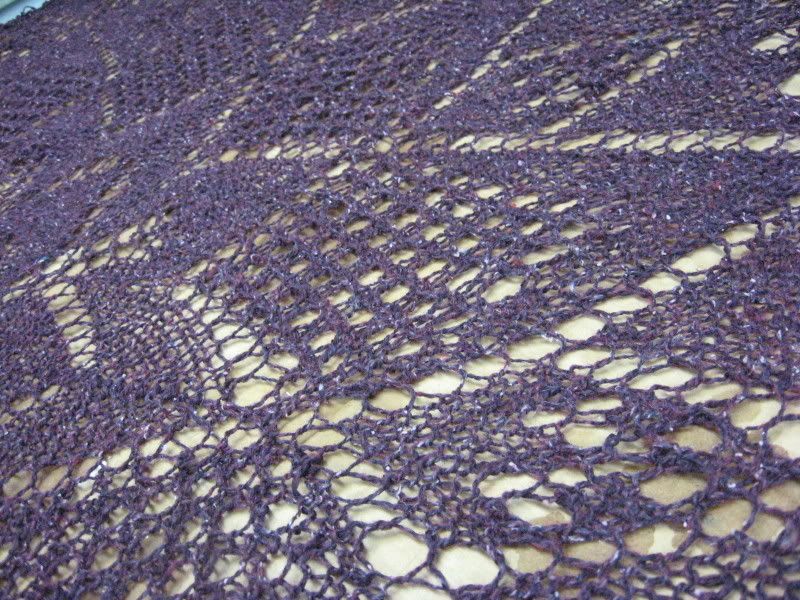 Pattern: Mommes Lysedug, a vintage pattern
Yarn: Farmhouse Yarns Autumn Spun in Burgundy, 2.5 skeins
Needles: Knit Picks Harmony Interchangeables, size US10
Notes: This was my second circular afghan for the Ravelympics Afghan Marathon Event, and it tested my limits - that's for sure. The knitting itself was not hard, but the lack of charts on the pattern was... well let's leave it at frustrating.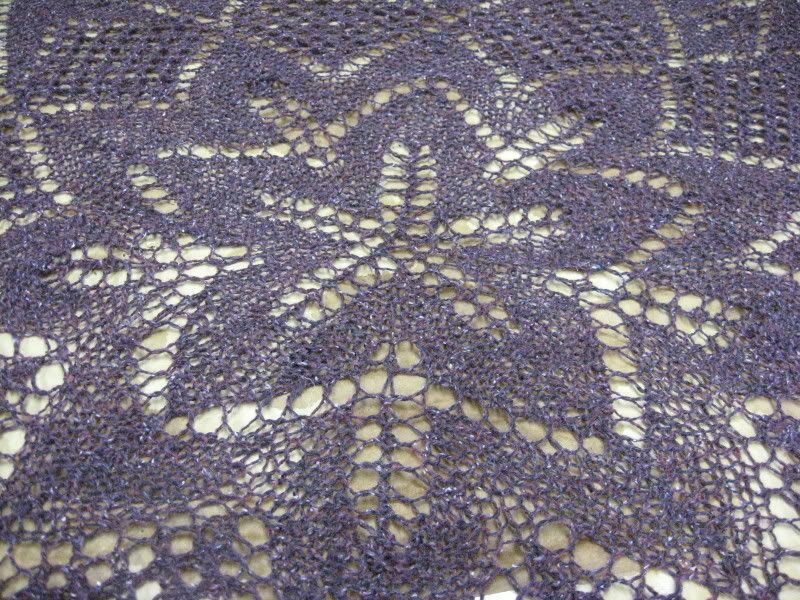 I ended up binding off early. The blanket measures 70" across, and I still had 12 rows to go. I decided to end it there. I like the finished look, so there you go. The pattern called for a "loose bind off". I chose to do the crochet bind off that has kind of become my "blanket bind off". I like the way it looks, what can I say?
I am slowly making my way though the stash of farmhouse yarns. I need to start making larger projects if I am actually going to make a dent in it. The really sad part is that most of it isn't even in Ravelry. (hides head in shame) I need to do another stash update. Maybe I will have a day off sometime that I can get that done. Maybe....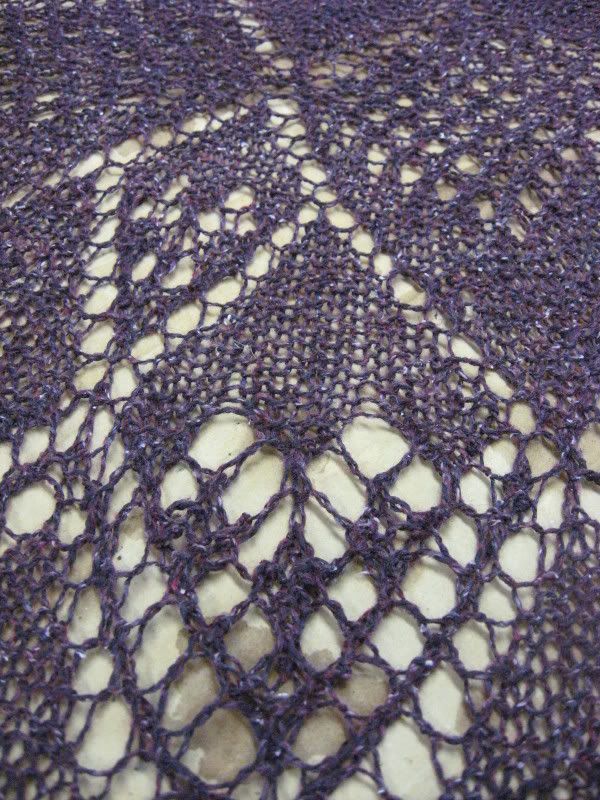 Overall, I am pleased with my Mom's Mommes Lysedug. It is a nice size, and a pleasing pattern, if I do say so myself. (grin) I think this will be a lovely Holiday present, and it crosses #13 off the Summer Knitting Goals List! (and for those counting, that leaves 4 pair of mittens and a sweater left on the list. Not too shabby!)