Nope. Not even a row of progress on the SotS. Dh and I went to the movies instead. We went to see "Bee Movie". It was worth falling behind on all of my crazy knitting, self imposed, deadlines. Very funny. I am not really a Seinfeld fan, and I was worried it would be very... well, "seinfeld-y". It really wasn't. I highly recommend it. You will not be disappointed.
So, I guess instead of the promised lace update, I'll show you the beginnings of the fronts of my Colette Sweater!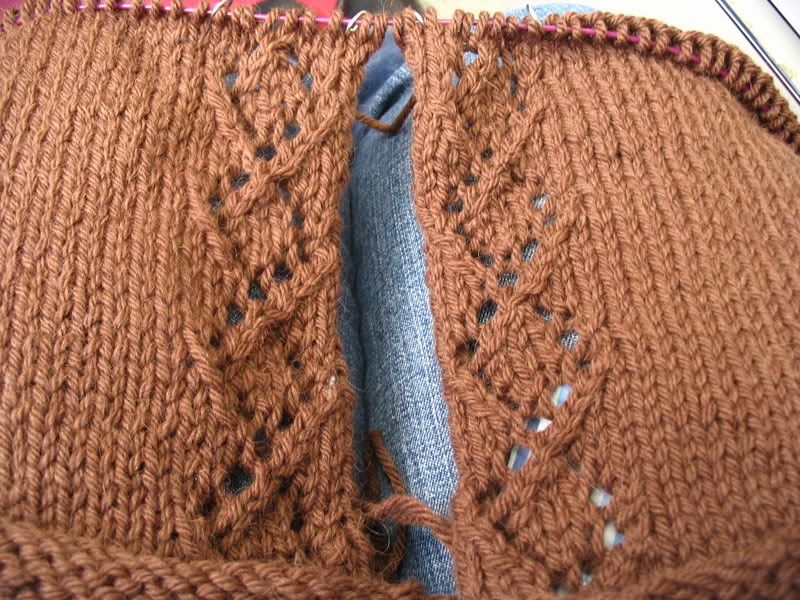 So far so good. I'm well into the waist shaping, and cannot wait for the Center front shaping to start. (Partly because it means I am almost finished with the fronts, but also because the pattern author does the shaping so elegantly.) Hopefully, I will have SotS pics tomorrow! I have to work late tonight, so I might not get it finished! Ack! I don't want to fall behind!