It keeps growing, despite my efforts to squash the swell. If fact, I have come into FOUR more colors of Zephyr. To be fair, the one was in trade for the leftovers from my Forest Path Stole, so not *technically* an addition to the stash. Listen to me justify!
Anyway, this is my Cinnibar, that I traded for the leftover basil:
and through SnB, I bought three more colors:
Lady slipper:
Sable: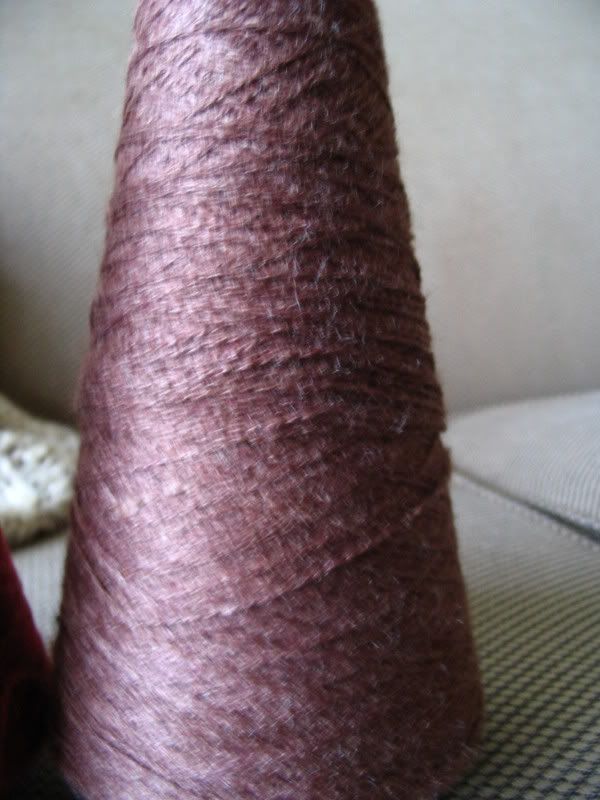 and Mulberry: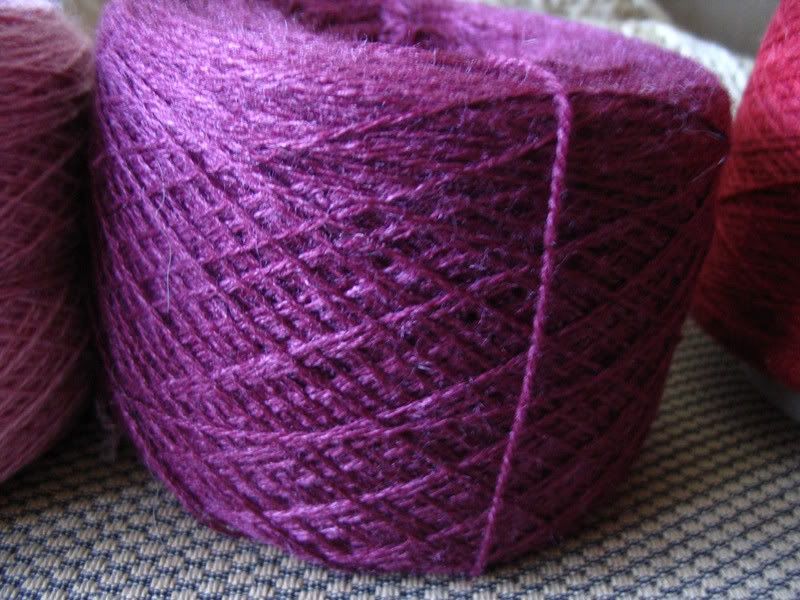 I need to get doing some real lace knitting! Not the little fakey stuff I've been doing. "What are you doing?", you ask. I'm glad you asked. Last night I finished up the Rainbow Brites, and hope to post a picture tomorrow of the awsomeness! Then I cast on for another Holiday Gift, the Retro Redux Stole from Lace Style. I am using Catalina Baby Alpaca Worsted. It was a gift from my Secret Pal last year, and I think the recipient will love it. Project pics tomorrow!