Absolutely must. Not food wise. No that's not true. I should do that too. But most definitely in a yarn way. I cannot control myself, as evidenced by my Monday binge.
It all started innocently enough, as I was "just going to Saybrook to pick up some contrast yarn for the cactus sweater." Already finished with the body, it would be a shame to not keep working on the sweater. But, my contrast yarn was too thick. "I'll see what they have on sale" (insert big laugh right there)
Well, of course Noro was the best choice, and I put three skeins in my arms.
This is when I should have walked away. Instead, I went back to the patterns to find DH. The patterns are beside the Sock yarn. Well, you can guess what happened next.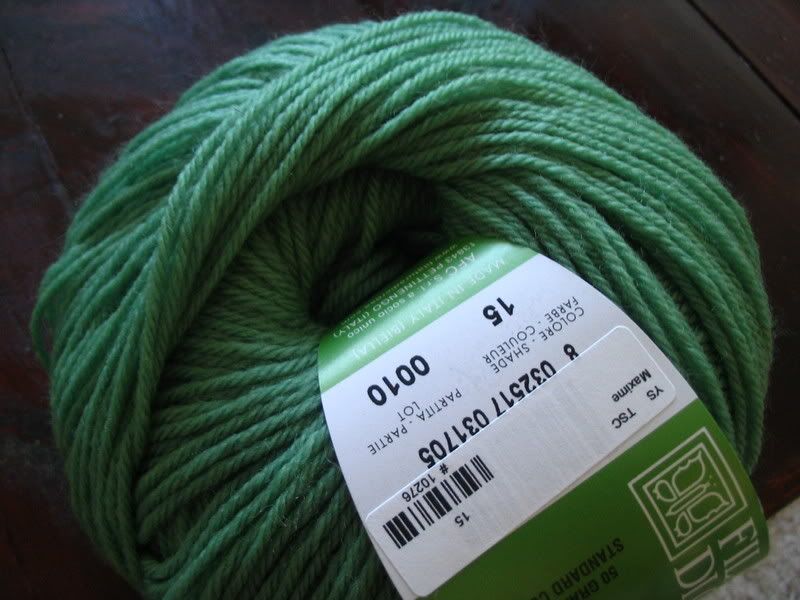 That, my friends is Filitura Di Crossa, Maxime. Pretty, squishy, and right in my arms. Then, just to round out my insanity, I bought a chibi. I am forever losing yarn needles, and it was time to buy some more.
Is this where it ends? Oh no my friend.
Next DH and I went to Sit n Knit. "I'll look around" "I'm not really looking for anything".
Somehow, two skeins of Lacey lamb ended up in a bag in my backseat! Seriously! 1600 yards of Lace weight just jumped into my car after it stole my Credit card and payed for itself.
Completely puzzled by this, I went online to see if others were experiencing "Yarn on Credit violence". No other reports were coming up. "I'm safe," I thought, it won't happen again.
Then, yesterday, a box arrived! What the heck?! From Knitpicks?! Oh yes indeedy. I got this: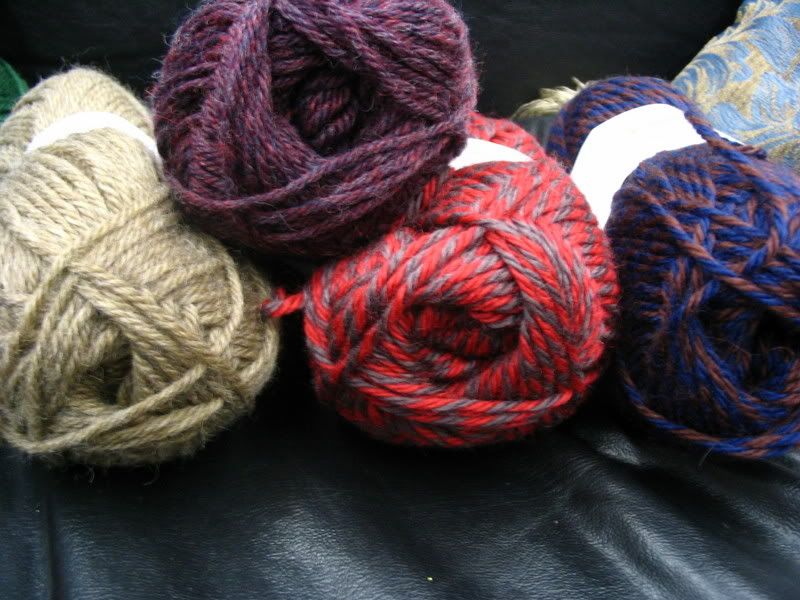 That my friends is the Yarn for Lesley's Christmas present, and yarn for swatching for sweaters that I am not going to start for at least 4 months!
Oh, and two skeins of sock yarn!
and some needles!
I've got to change my passwords. (the yarn knows it....)
In a fit of rage, I decided to scare the yarn into behaving by poking holes in my Booga Bag. Don't tell the yarn that the holes are supposed to be there.
It took me a day to knit, a day to felt, and a day to dry. Then it took two weeks to poke some damn holes and feed the strap through. Feel free to roll your eyes generously.
I also finished up sock #1 for my September Socktopia Socks. I hope to have the pair done over the weekend. We'll see. I might have a fighting chance if the yarn doesn't attack.