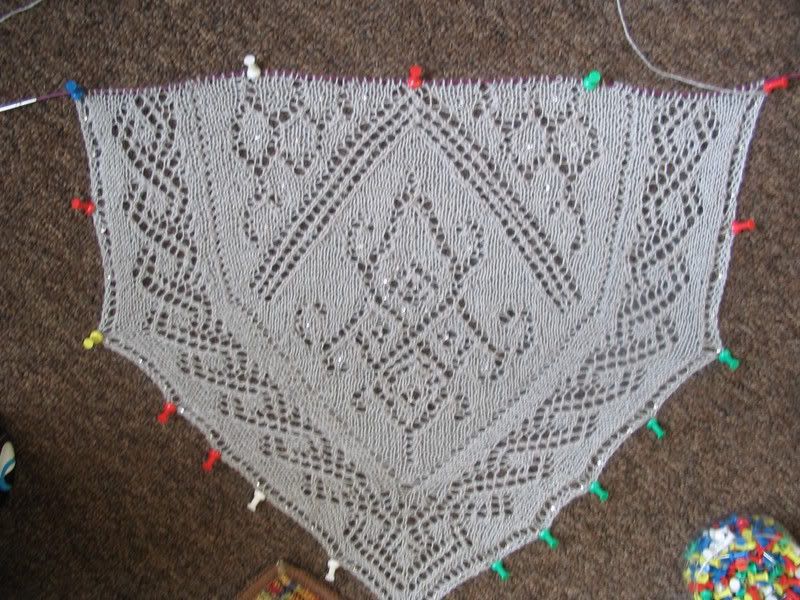 Not a very good blocking picture, but
ok
to get the basic idea. I had a good time knitting this chart. It felt really fast to me. I finished before bed on Saturday night, and had a question. I couldn't
figure
out why it was taking me 4 nights last year per clue, and only two this year. *smacks head* We were
knitting
from the center out last year. I was doing each chart twice. No wonder this year's appears to grow slower!
I finished my
Sockapalooza
Socks on Friday morning! Pictures to come tomorrow. I need to block them today....
Well, I can't have one less project going, so I cast on for my Lace Tee from Knitting Lingerie Style on Friday. I have to say, I love this yarn so far. It is super soft, and the drape is to dye for. I think I am going to be knitting with Cascade
Pima
Tencel
again!
The sweater is going quickly, and was a lovely beach companion on Saturday. I love knitting at the beach. The back of my sweater smells like the beach air.
mmmmm
.
The back:
The hem detail: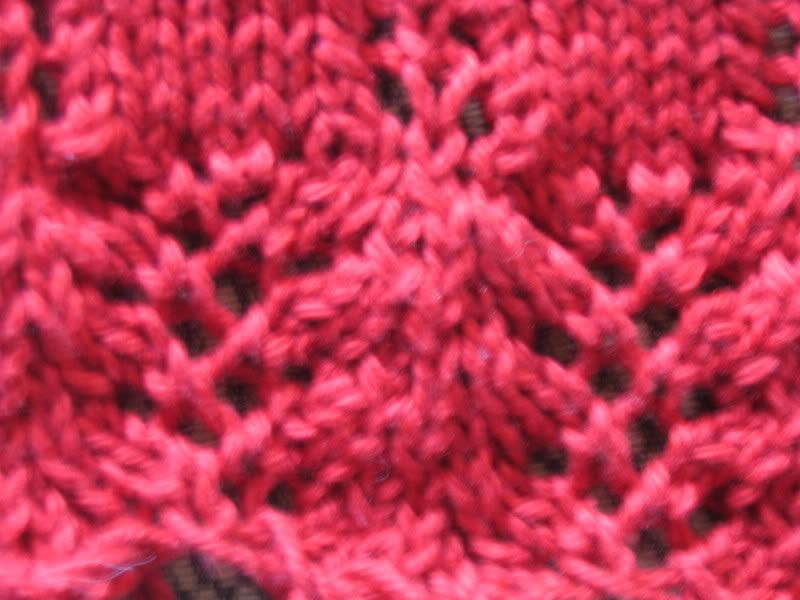 Last night I finished the back. I stayed up a tad bit later than I should have, but it was worth it!
Well, I must go. I have to drive my sewing machines to Springfield to the sewing machine doctor. Hey!
Springfield
is only a few short miles form Northampton, home of WEBS. I might just *have* to stop in!