I did take pictures of my Mystic Waters shawl. And.,... they suck. they are way too dark. So, the FO pictures are forthcoming, but after I get some new and better shots. Instead, you'll have to take a look at my new projects de' jour.
I started a pair of socks. Surprise, right? Of course, they are Socktopia inspired.
I'm calling them "Snug's Wall Socks". Any guesses as to the theme?
I also started a new summer sweater - 'Green Gable" from Zephyr Style. It is great mindless knitting. I like a mindless project every now and then.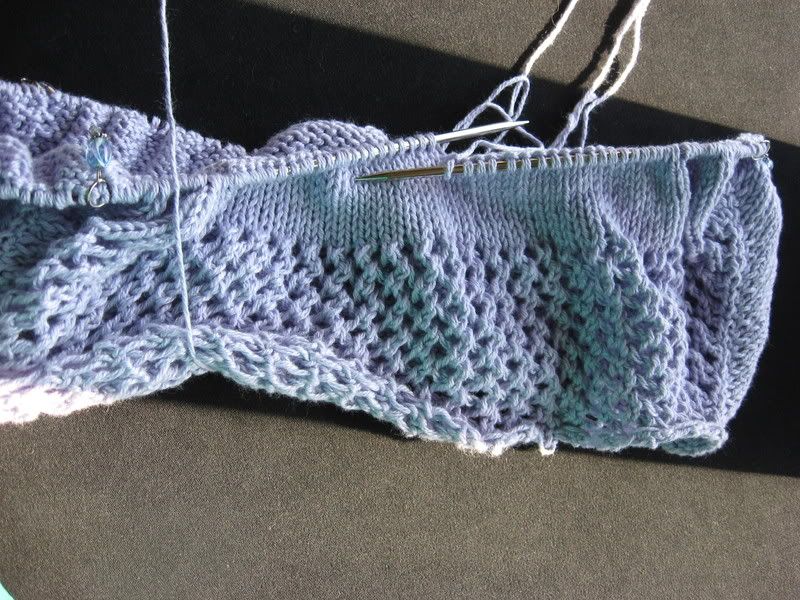 The yarn is Longmeadow from Valley Yarns. So far, i like it a lot. I hope I continue to like it...
That's it for now. I have a long day ahead with my Mom!