I do! I finished them, and blocked them! You gotta see this!
Pattern: Norwegian Stockings to Knit by Terri Shea
Yarn: Dalegarn Baby Ull
Needles: KP fixed circulars in size 2 and 1
Mods: I only knit the leg to 13.5" instead of 17", and changed to size 1 needles after the calf decreases for my itty bitty feet. I also made the foot short. (see note above about itty bitty feet).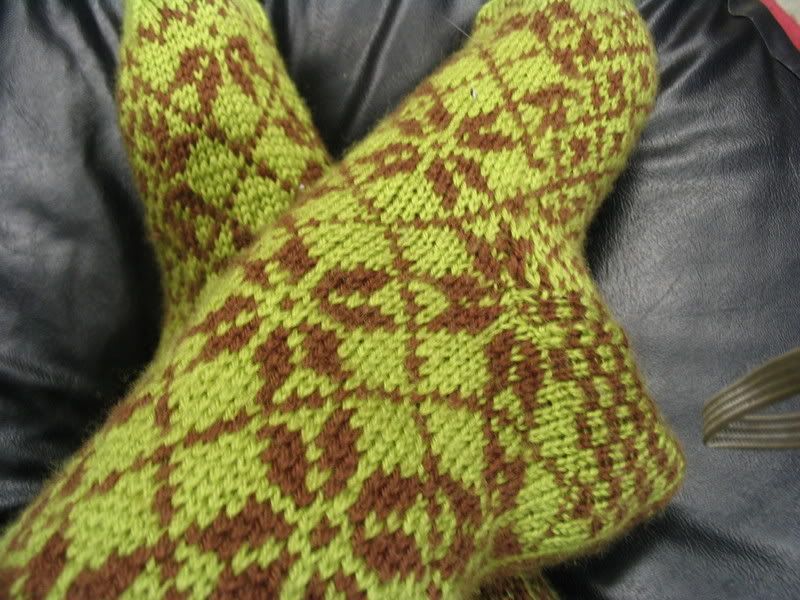 Overall, I am very pleased! They were a lot of fun to knit, but not a good take along project. I never did memorize the chart. And, as it always does, the color work totally evened out and looks gorgeous after blocking.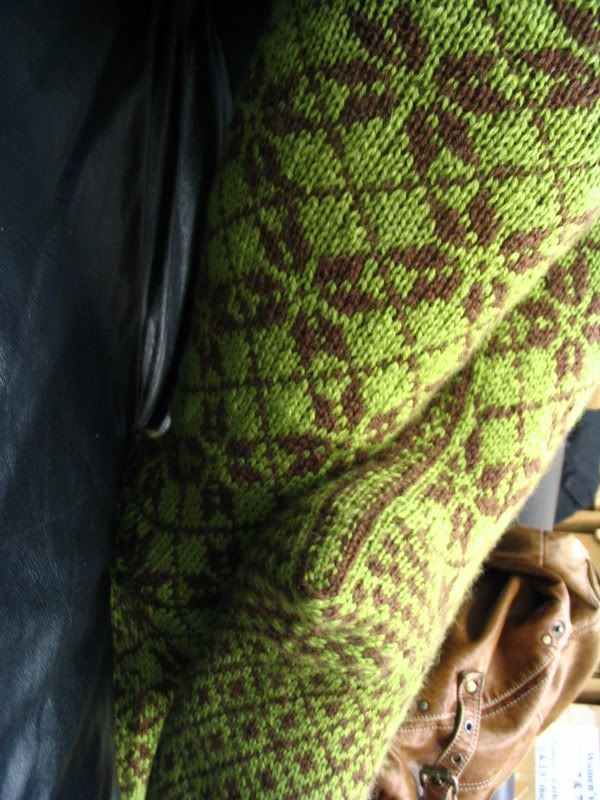 I plan to have their first day out on Sunday. The ST. Patty's parade should be a good test. Lots of standing, it will be cold, and I'll get irritated if they don't stay up. And they're green! Perfect!!