Dear readers, I finished up the knitting on Socrates in Saturday, and blocked him today. I really think the outcome of this blanket is wonderful, and will make a great gift. I am overwhelmingly pleased.
This is him before blocking:
And After: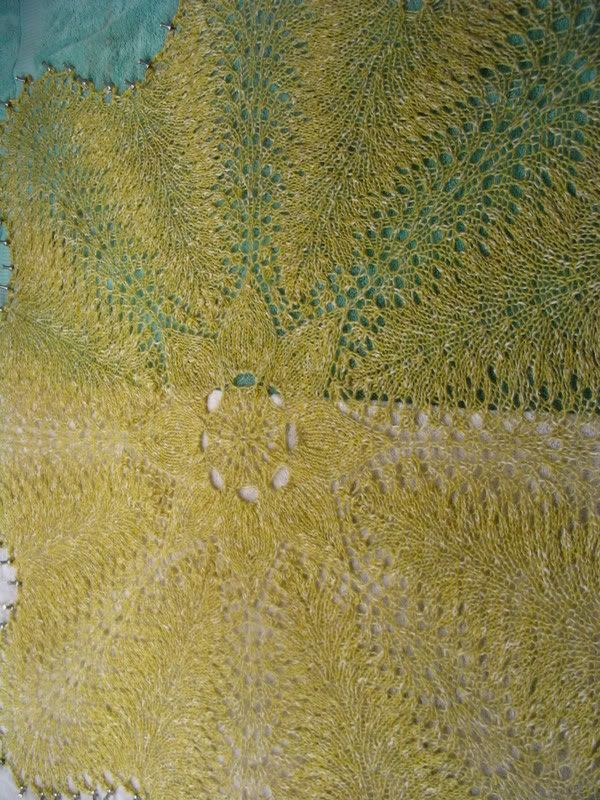 Name: Socrates
Pattern: Hemlock Ring Doily, with modifications into the 'Hemlock Ring Blanket" by Jarad Flood
Yarn: Farmhouse Summer Spun in Lemon, 2 skeins
Needles: Knit Picks Interchangeable size 8
Notes: I followed Mr. Flood's modifications to a T. Even stopped where he stopped. (I never just follow anything! I must have been sick!)I used about 1.75 skeins of yarn. I would have gone one more repeat, but I wasn't sure about how much yarn the edging would take. I'm glad I stopped where I did, as my blanket barely fit on the table to block it as it was, and the edging ate yarn like crazy. In total, the blanket came out to 4.25 feet across. I could have gotten another 1/4 foot out of it if I had blocked harder, but like I said, I was out of table.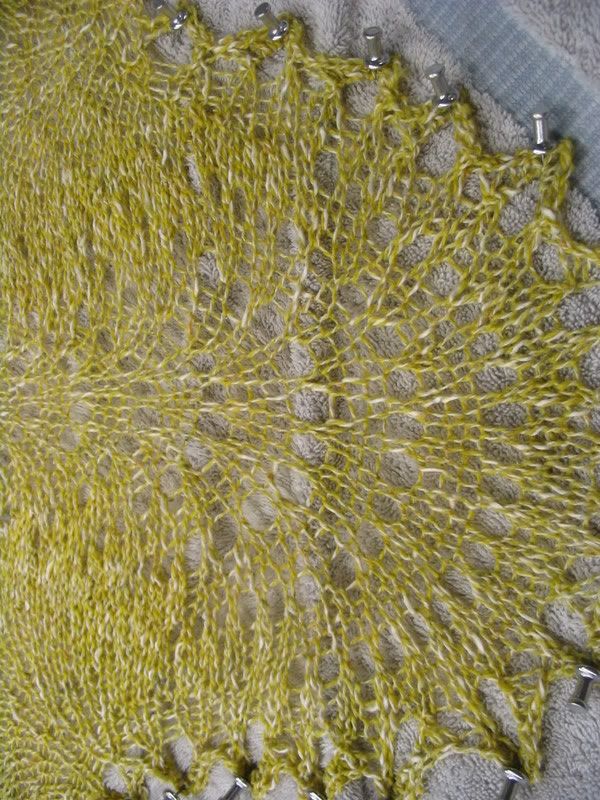 I named my blanket Socrates after the ancient philosopher because he was executed by hemlock poison for his writings and speeches on morality, education, and social issues. From him we get Socratic theory - which is basically how we debate. The intended recipient will need this blanket to keep warm, and hopefully the thinker this gift is named after will inspire her to great things in life.
Tomorrow, a peek at my next project. I'm calling it "Pate".