well, not really. I did finish the socks. I just forgot to bring them to work to block them. (ducks)
I know! How could I forget?! It's Monday, damn it. That's how.
SO instead, you'll have to wait *one* more day. I'll placate you with a picture of my current "take along" project, "Rainbow Twisted Tweeds".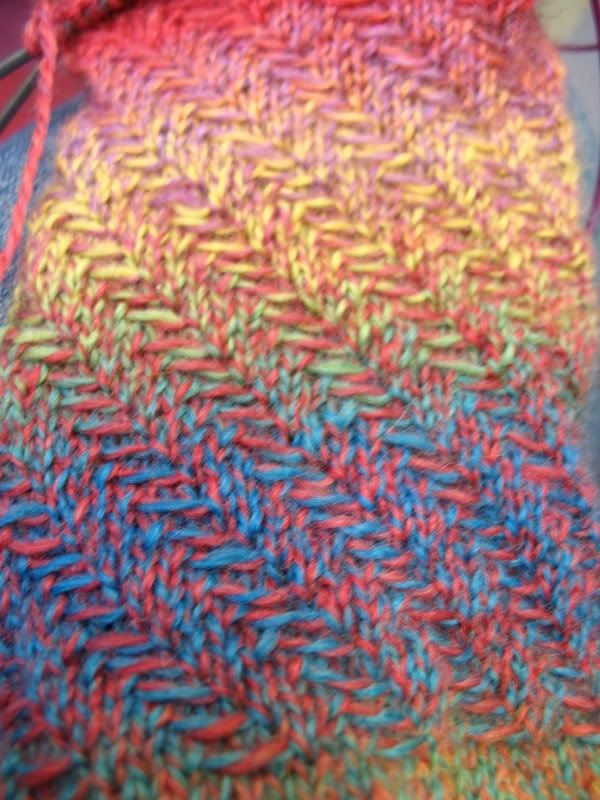 Fun! This is the yarn I got last week on Etsy from Julia's Yarn. It was uber cheap - as far as yarn goes - and I'm really enjoying working with it.
Also, I finally blocked the via diagonal bag! yes, this was a Christmas gift. Now it will be a surprise Easter gift. (assuming I sew the lining in sometime in the next few weeks) sigh.