We are back from our trip, as in one piece as we were when we left, so overall, pretty good. You have to find something positive in a trip that you really didn't want to take, and travelling mercies are at least one good thing.
On my brief outing to "upstate" I did a fair bit of knitting, as I did a lot of waiting.
First up, the Mitts I finished Sunday:
Vine Yet Again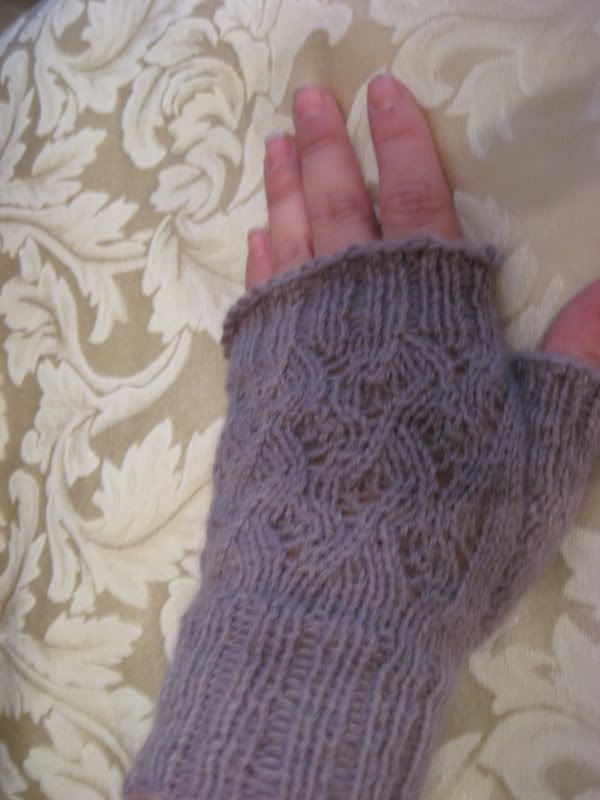 Pattern: Vine, from Magknits
Yarn: Jaeger Alpaca Pure
Needles: KP classic Circs, size 3
Notes: Well, I already did it twice, so what can I say about this pattern? I love it, that's obvious. I did do a bit of personal adjustments this time out, though. Basically, I extended the wrist ribbing to 21 rows, and the finger ribbing to 10 rows. I also knit the thumb ribbing in the same pattern as the wrist ribbing, and extended it to 4 rows. Overall, just making a longer mitt in general. These will get a ton of use in the freezer that is my office.
I also CO and knit a hat!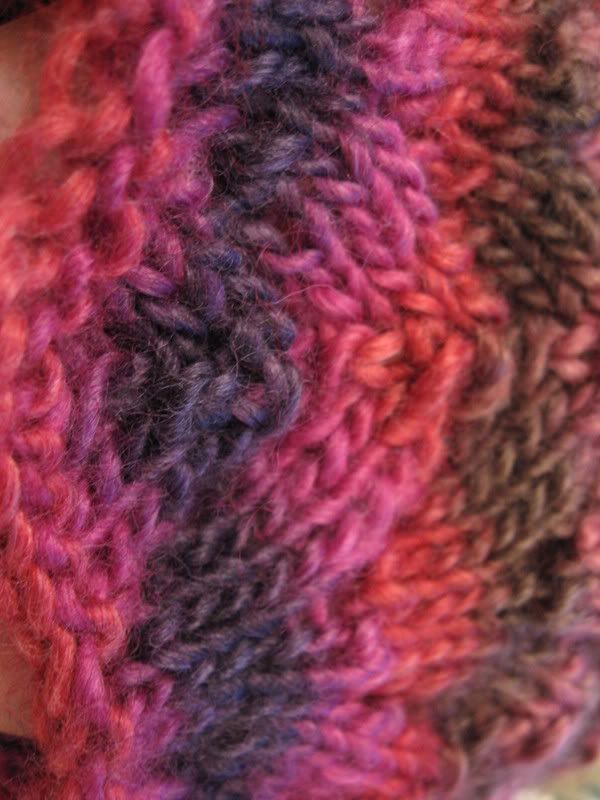 Pattern: Fishtail Hat from Knitting Pattern a Day 2008
Yarn: Patons SWS
Needles: Clover DPNs, size 8
Notes: I knit it as written, for a "women's" head. I, as usual, should have made the kid's size. Oh well, it's not TOO big. I could have omitted one pattern repeat though, as it is a bit long. It's warm. It's a hat. It was fun to knit, and it only took a couple hours, and used some stash yarn. Can't complain!
Lastly, I cast on for a new pattern I'm writing. I can show you a little bit, and tell you it will eventually be a two layer lace mitten...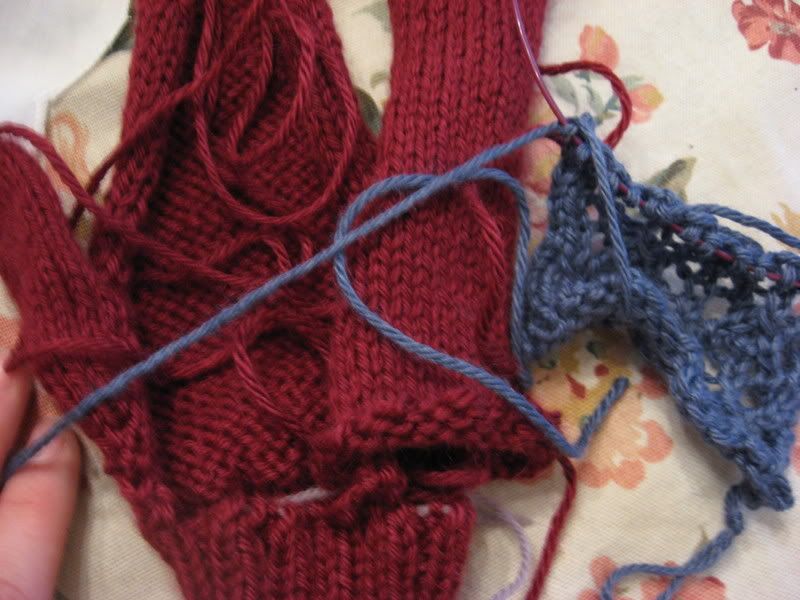 That's it for now! Tomorrow I'll tell you about the store I went to in Syracuse.