I mean Catch up. Ketchup is funnier.
I am writing again from Tech, but this time by the light of a Rwandan Genocide Memorial. Fun, right? Anyway, I have knitting progress to report - even if it isn't as much as I'd like. First up, the Citrus Lozenge socks: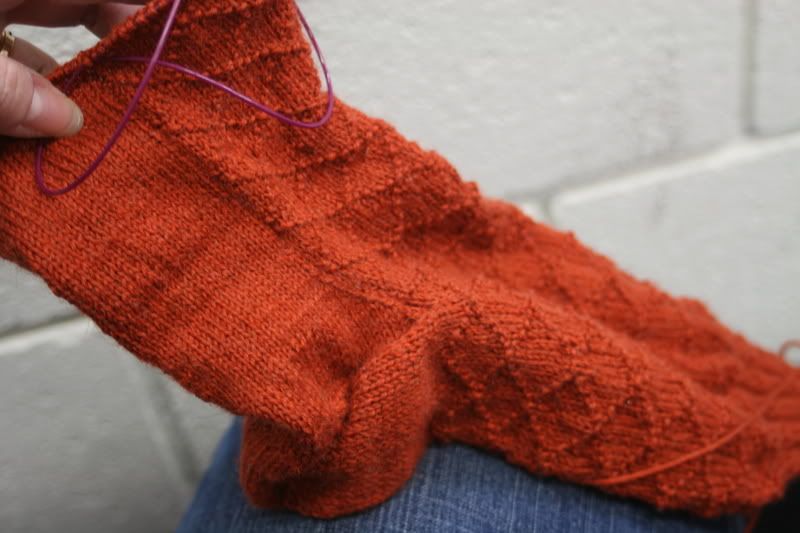 I am on the toe of sock #1. DH likes them very much. I said yesterday that I was on the toe. He said, "Of #2?!" He was so excited to get to wear them. I felt bad that I am only on #1. So sad.
another sad thing: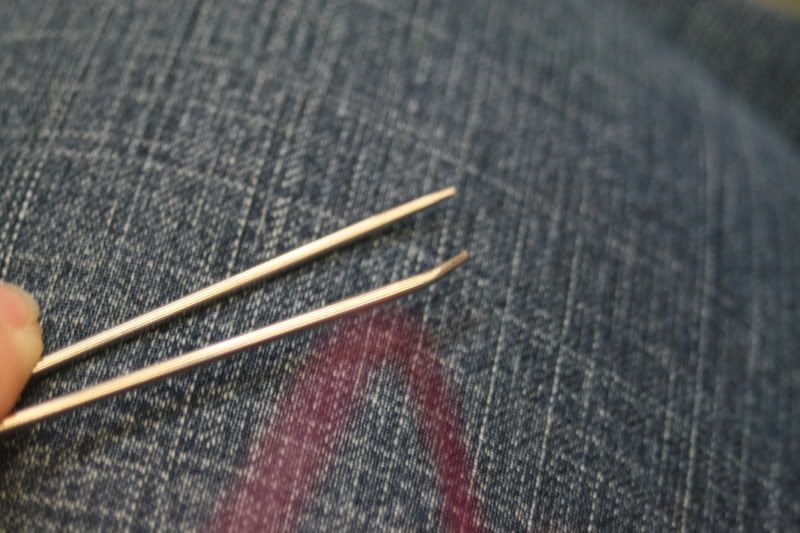 Yes that is the tip of my KP 0's. I caught it in a door. Don't even ask. It was a feat of skill and gracefulness. They still work fine. No problems on that account, so I'm gonna keep using them. It gives my needles character.
I finished up clue #3 on my Mystic Waters shawl. It is quite stunning, even in its misshaped, half finished, blob status. It is officially too wide to "pin out" while still on the needles. So I took some pictures in chunks.
The middle part:
The edging:
This is were I thought I screwed up:
I looks weird doesn't it? The nice thing about being behind in my knitting is that I get to see everyone Else's completed looks. No one noted a problem with this clue, and all the others looked likes mine, so I forged ahead. Now that the whole clue is complete, it looks just right. This is one place where "reading" my knitting did me a disservices. Usually, I can see the mistakes by looking back a the rows before and comparing to the chart. On this one row it gave me fits. the Ktogs were not lining up! I counted, and counted, and compared and counted. It just couldn't be what the designer intended! Umm.. It was. All that fretting for nothing. From here forth, I will trust this pattern, not second guess it.
That's it for now. I have to get back to work. (and by that I mean, update my Ravelry page)