ok, so I have thoroughly perused the new Knitty. I have found several things I NEED to make. Now, this is of course in addition to the bathrobe I keep going on an on about, and the 75 million other things I am in love with. keep that in mind.
http://www.knitty.com/ISSUEsummer07/PATTunmentionables.html
Dude! Knit Pettipants! I have been thinking about a pair of pants like this for at least a year! I never made a pattern for them as I hadn't *really* thought it out. now I am required to make them! They are great! I will also be making a top to wear with them, so they can be PJs. 5 years ago I would have worn them all the time, but I have recently developed some modesty in my dress. Odd, I know. I can't wait to wear my "bathrobe I won't shut up about", with my knit pettipants and matching knit top. eee!
http://www.knitty.com/ISSUEsummer07/PATTsweetpea.html
http://www.knitty.com/ISSUEsummer07/PATTcoupling.html
Of the 4 (!) sock patterns, these are my favorite ones. I can never have enough sock patterns. You know, I figure that if I am ever caught with out heat, or my wall falls in, I have enough printed out sock patterns to heat the house for 3 weeks. Or build a new wall. one way or the other.
http://www.knitty.com/ISSUEsummer07/PATTcoachella.html
I should not like this as much as I do. seriously. I don't think I could actually wear this. But I am compelled to knit it...... at least I don't have yarn for it. I'll maybe come to my senses before I knit it if I have to buy the yarn.
http://www.knitty.com/ISSUEsummer07/PATTtangerinetwist.html
this is the pattern the board is going crazy over. well, it and the pettipants. I am not feeling this one. It might be the collar I don't like. I just don't know. It feels too.... teachery? I'm going to reserve judgement until I see a few knitted up in the blogosphere. I might be inspires when I see someone Else's. Obviously others are seeing something I'm not.
Did I tell you I found more yarn last night? umm yeah. Moving is very, let's say -surprising-when it comes to really seeing all the stuff you have. really.
Ok. I refuse to think about the amount of crap I have, and how close my move date is anymore. back to knitting.
that makes my list:
1. sockapooza socks - WIP
2. tomato sweater - WIP
3. DH sweater of Doom - UFO yeah. I'll get back to it
4. MS3! (sign up's still open on Yahoo groups!) Start date June 29
5. Bathrobe I won't shut up about
6. knit petti pants!
7. shirt for with knit pettipants
8. elbow length gloves in cashmere for me
9. rayon table cloth - OMG! This yarn might work for Coachella! bad bad bad
10. log cabin bathroom rug
let's stop at 10. I don't keep a written list anywhere. I just put down the first 10 patterns that pop in my head. Obviously, they are the 10 I most want to make. or at least the 10 my wanderlust brain is centered on today.
Editing my post to add:
It CAME!! My yarn for the "Bathrobe I won't stop talking about"!!
Be prepared to "oo and ahh"
Check it out!!!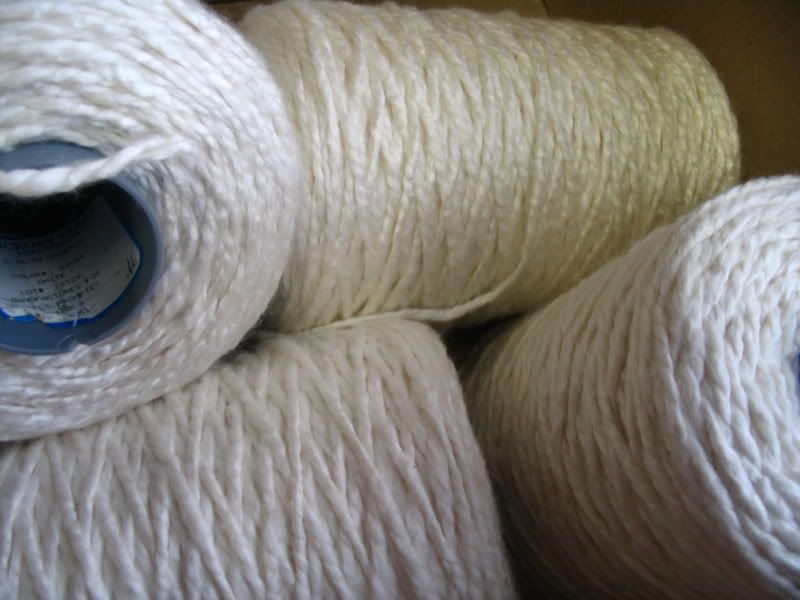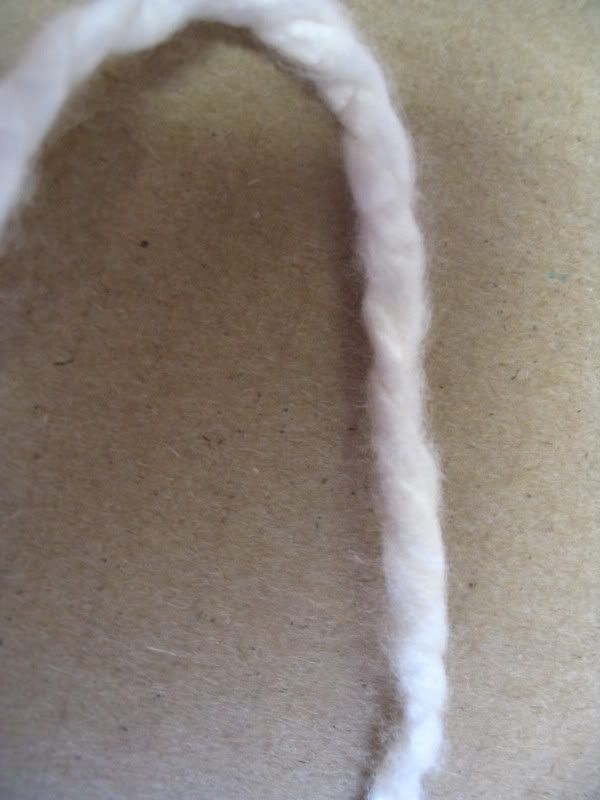 oo and ahh damn it! Ok. I understand that not everyone is excited as me, but you should be! It is super nice, soft yarn, and has a great shine to it. I cannot wait to work on it. Maybe it should be my "good job getting your tomato sweater and moving done" reward.