No FO's, yet, but I do have some updaterly things to show you! A little this and a little that, all for you, my blog reader's. I just want you to feel special, and involved in my life. (You see, if I get you involved enough, I might be able to convince you that you like me enough to help me move. My whole life revolves around building up enough Friends to make moving easy. Even when I don't have plans to move anytime soon. I'm tricksy.)
The aforementioned Pangea Shawl: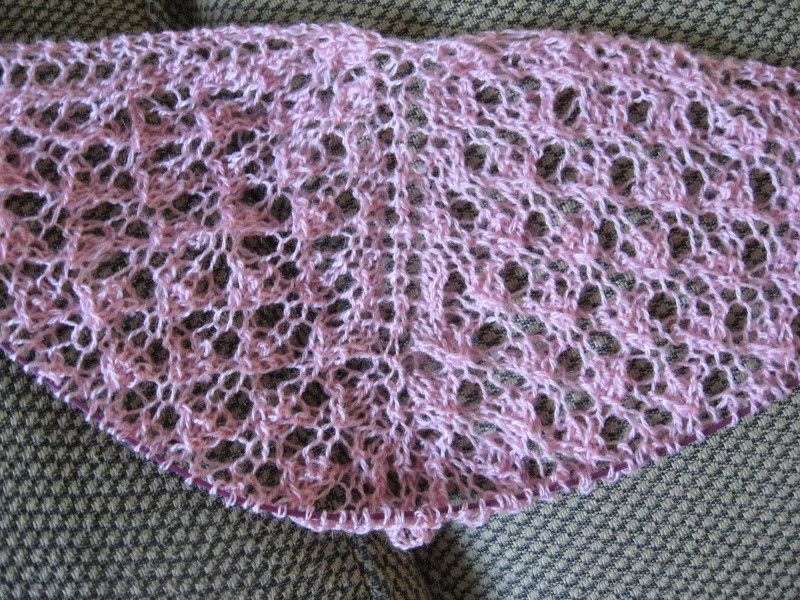 See! It's cute! I'm peer pressuring you some more. Sign up... it's only one little clue....
OH! I am totally punk as fuck! I did what I said I was going to do, which is completely crazy and weird, therefore punk. I finished my sleeves...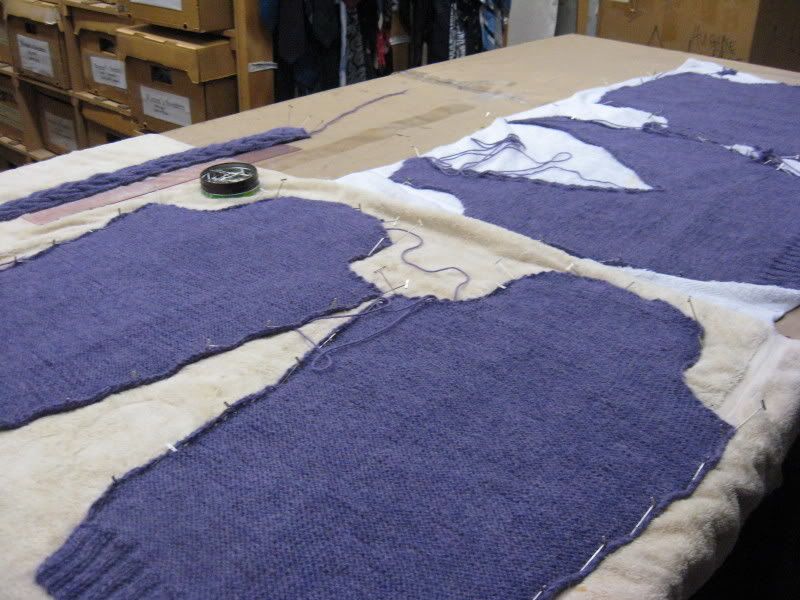 AND blocked them. Be afraid. This WILL be done in time for RHINEBECK!
That's it, from the land of Costumechick, for today. Tomorrow you might get to see something brown! woo! Brown!
ps. please note the lack of McCain commentary. I'm saving it for the Bitches. You are forewarned.