There seems to be an exploding baby vortex swirling around me lately. I know of at least 5 people having kidlettes in the next 6 months. It's craziness! But, it gives me an excuse to knit wee adorable things, so it's all good.
On Tuesday, I ran out of balled yarn to knit my sweater sleeves. My winder was at work, and I wasn't. I should have worked on my Mittens of Brownness, but eh, I wasn't feeling it. I also knew that I had a baby deadline looming, so a little bitty kiddy thingy popped on the needles.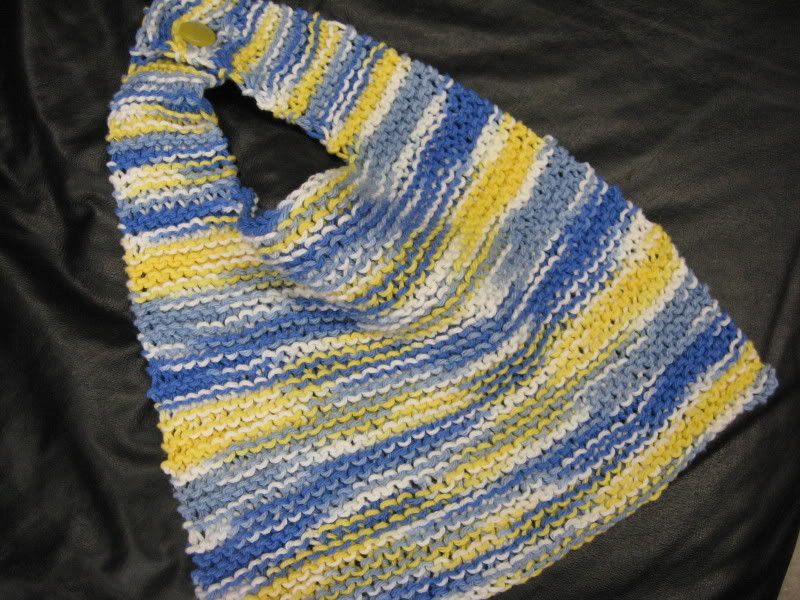 Name: bibsy
Pattern: Baby Bib O' Love, from Mason Dixon Knitting
Yarn: Sugar and Cream Ombre (stashbusting!)
Needles: Susan Bates US6
Notes: Quick little things these bibs are. Literally, it only took about 2 hrs to knit this. Picking a button was harder than the knitting.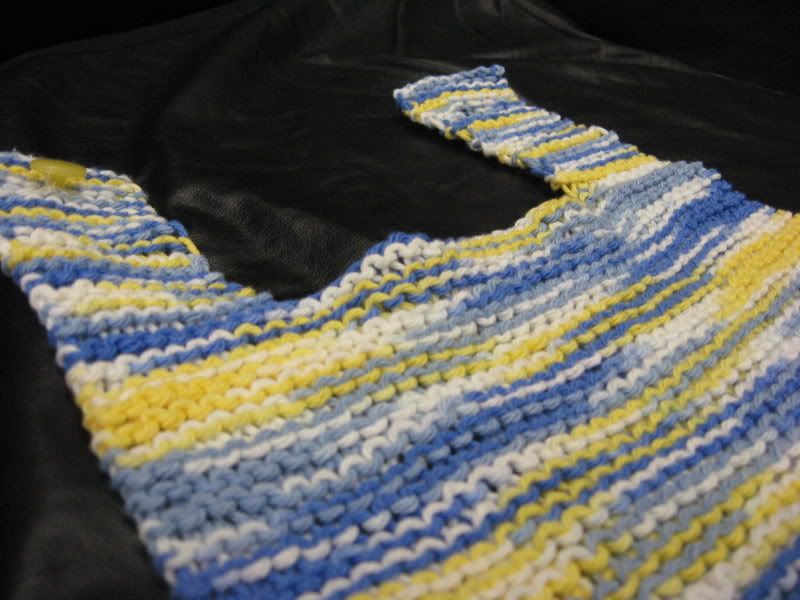 If I were to make another one, which I most likely will, I would not knit it in garter stitch. I would do a pattern of some sort. The garter is fine, but tres' boring.
I made this little piece of cuteness for WifeMomknitter's Sister's new baby. (whew. that's a lot of explanation.) I hope she likes it as much as I do. I kind of want to make one for me. I'm a slop most of the time.