#8 on the summer knitting goals list was a pair of Thrummed mittens for my First Hand. I say "was" because they are finished!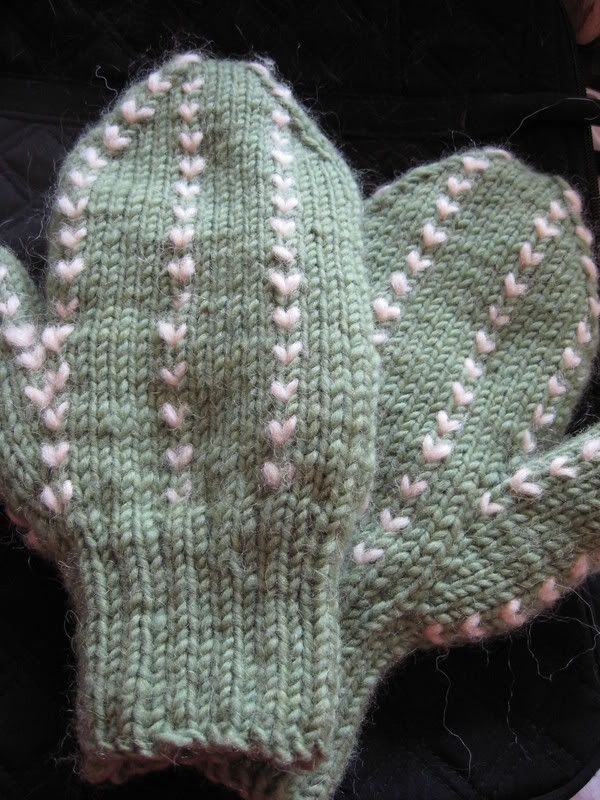 Name: Hairy Cucumber Mittens
Pattern: Fleece-Stuffed Mittens, from Favorite Mittens, by Robin Hansen
Yarn: Valley Yarns Berkshire, in color #37 mistletoe - 1 skein
Needles: Vintage DPNs, size 4 and 5
Notes: These are fun! and fast! I have nothing bad to say about them. The pattern is well written, but I wouldn't recommend it for a first time mitten maker. It does assume you know how to make mittens and can keep a pattern going when decreasing, with out detailed instructions. But, it has lots of sizes to pick from, and the author has made the pattern simple enough that you can customize it really easily.
This was my first time using the valley Yarns Berkshire, and i must say, I am in love. it is very similar to my coveted Brown Sheep Lamb's Pride Worsted. It is soft, and cushy, and has just a little halo. The yarn is spun in a single strand, and it does have a little thickness variation - nothing compared to Noro, but enough to note. Knit up, I couldn't tell at all. I also like the color selection WEBS provides. There are a lot of choices. I chose this light cucumber green for Sara because, well, she loves green, and this is a good one to go with her winter coat.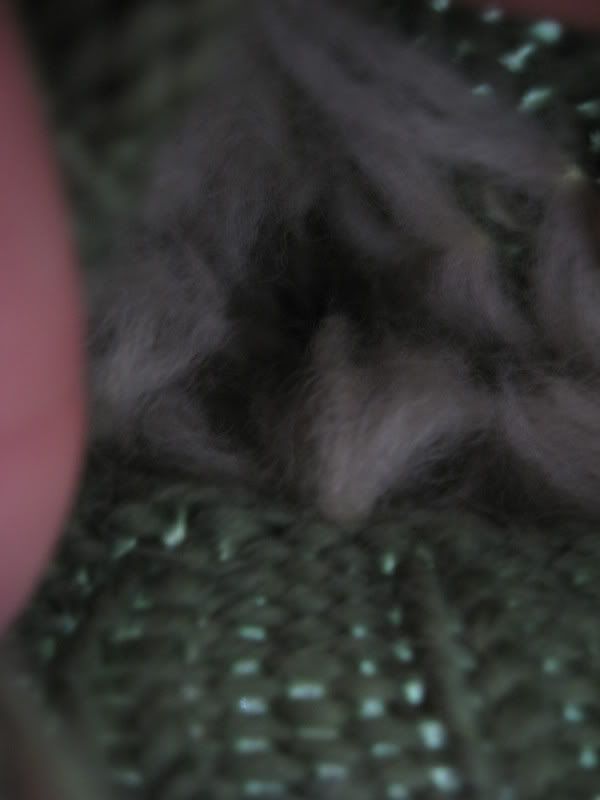 My favorite part of these mittens is the super fuzzy insides. It feels so neat on your hands - and hopefully warm this winter! I can't wait to see the staff open all of these!