I finished up the Criss Cross Wrap for Schaefer Yarns last night!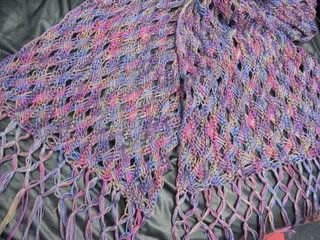 Pattern: #299 Laurel Criss Cross Wrap
Yarn: Laurel from Schaefer Yarn Company
Needles: US 9
Notes: I knit this for Schaefer Yarn Company as a model. Overall, a very simple pattern that shows of the variegation in the yarn really nicely.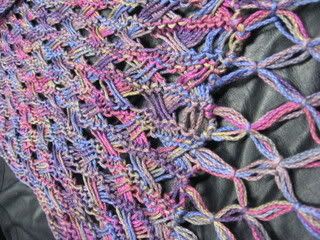 The criss crosses are made by dropping yo's and criss crossing them. It is garter stitch based- so no purling! A little fiddly, but definitely not a hard project to accomplish.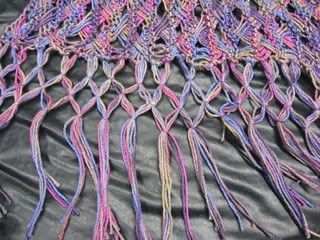 The fringe was the hardest part. Honestly. It was only hard to do because it required a little finesse.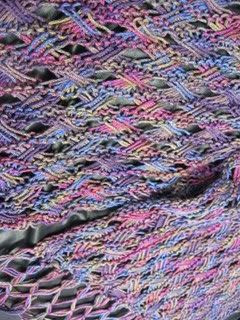 Overall though, a very satisfying project, quickly knit up, and easy to finish!