I have been happily engaged in knitting a new short sleeve tee shirt. I love it.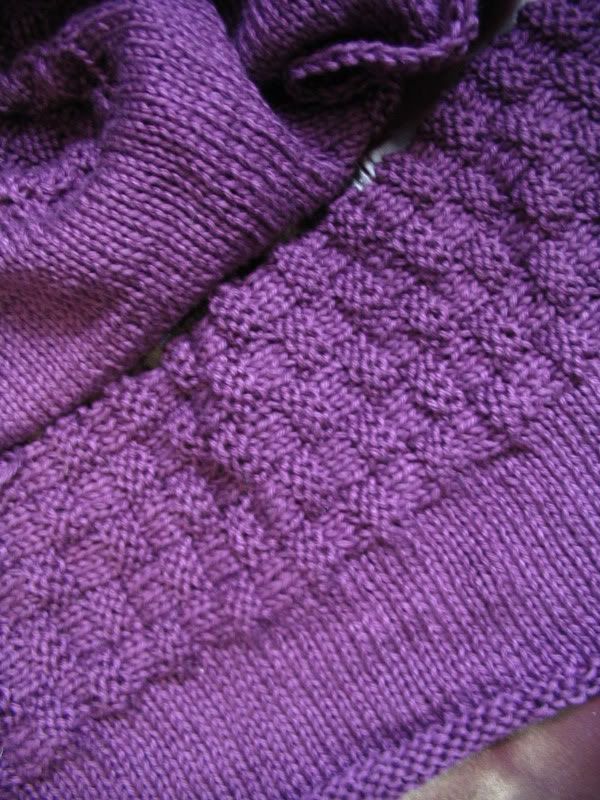 It's "Camisa" from Knitscene Fall, 06. Needless to say, it's been in the queue for a while. Now, while I love knitting this sweater, and I hope I'm going to love wearing it, I can't help but feel like I want to knit other things. I want to knit all the other summer sweaters in my list! I want to finish a new shawl before June 4th! I want to make socks!
I don't know when I'll really do any of this!
Ah well, at least I have time to knit.
Today starts the official Annibervisday celebration. (That is, DH's b-day today, mine tomorrow, and our (11th!) Anniversary the next day.) We are headed to Vermont. We have no official plans. We will just pick a hotel, and take a look around. It should be nice and relaxing. Maybe I'll even get to do some knitting.
To tide you over until next Tuesday, I'll give you some clues to the movie quotes, still unguessed...
#2 - Starred Dan Akroyd and John Belushi
#7 - Steve Martin recently made a remake of a film from this series. It is set in France.
#8 - Sally Fields and Burt Reynolds are an odd pair
#10 -Pussy Galore is the best name EVER.
Be back next week!