Carousel just keeps going around and around, as carousel's are want to do. Tech for this show seems never ending. Le sigh. Anyway. I did manage to find a few minutes to finish sock #1 of the new ones.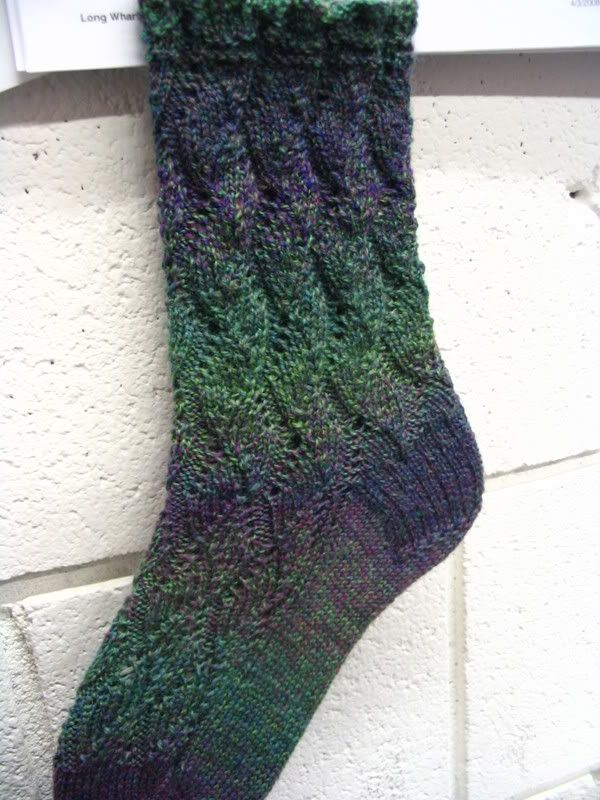 So far, I like them a lot.
I also like margaritas a lot. After we worked like crazy people today, we left work early, and went Cinco de Mayo - ing. It might make tech tomorrow less pain inducing. Or it might make it worse, due to hangover. we'll just have to see!