I have officially finished my March Socks. It only took me FOREVER! I do like them though. (grin)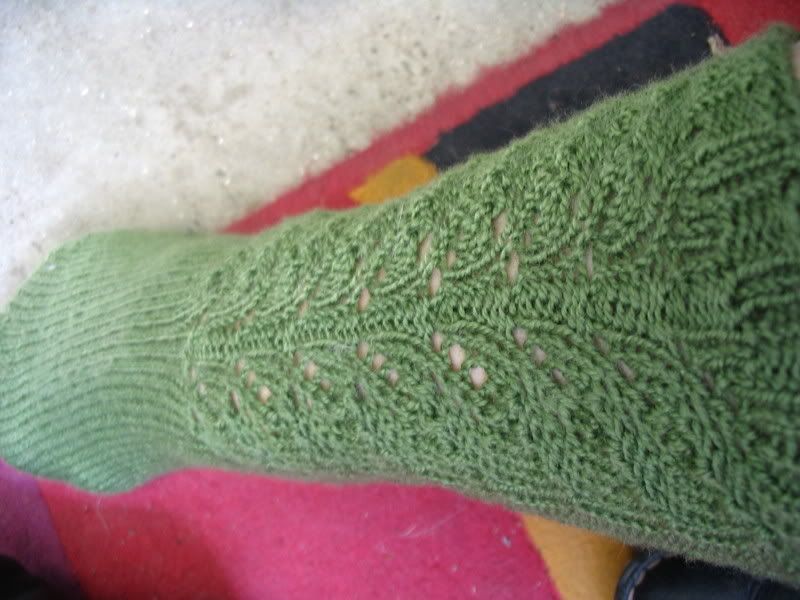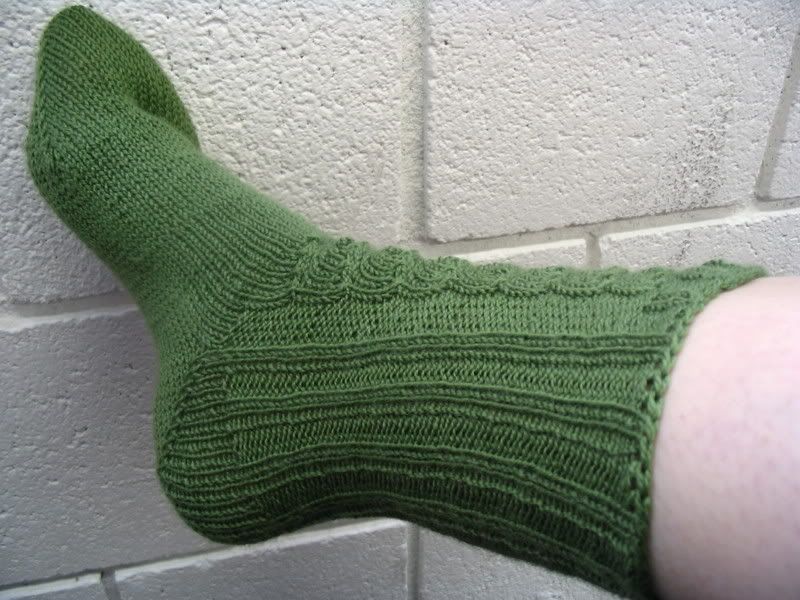 These green cuties are my official entry for March over at the Socktopia KAL. I used the theme"It isn't easy being green".
Specs:
Pattern: My adaptation of the "Leaves of Grass" sock from the Knitlist sock pattern selection. I adapted it to a toe up pattern so the leaves grew "up" instead of "down".
Yarn: One of my all time favorites, "Cherry Tree Hill" in Loden
Needles: Knit Picks Classic Circs size 1
The Story: I chose the theme, "It isn't easy being green" for a couple of reasons. It is March. The color green is synonymous with this month. First off - St. Patrick's Day!! I found out this year, I am 1/64th Irish. My Maternal Grandmother has Irish ancestors. I must say, I am thrilled. I've always loved the culture, and am proud to have some of it in me. Green is also the color of rebirth. In March, the grass starts to come back. The trees get new leaves, and the snow finally melts away.
The theme also brings to mind the need to protect our planet. It isn't always easy to be "green", but we need to try. My Grandma comes from a "wast not, want not" upbringing, and passed it along to me. I grew up composting, naturally ridding the plants of bugs, and recycling - before there was such a thing. I learned about farming from my Dad's family, but I learned about gardening from my Mom's.
SO, in honor of my Grandma, her Irish Heritage, her love of organic gardening, and her smile in the spring breeze, I knit these "Leaves of Grass Socks.".