LSG, a group on Ravelry, recently decided to work up a swap. LSG stands for "Lazy, Stupid, and Godless", so, well, you can only imagine the types of things that might show up in the mail for you when participating in a swap from this group of twatweasels. I mailed out my package yesterday, and lo and behold what showed up for me!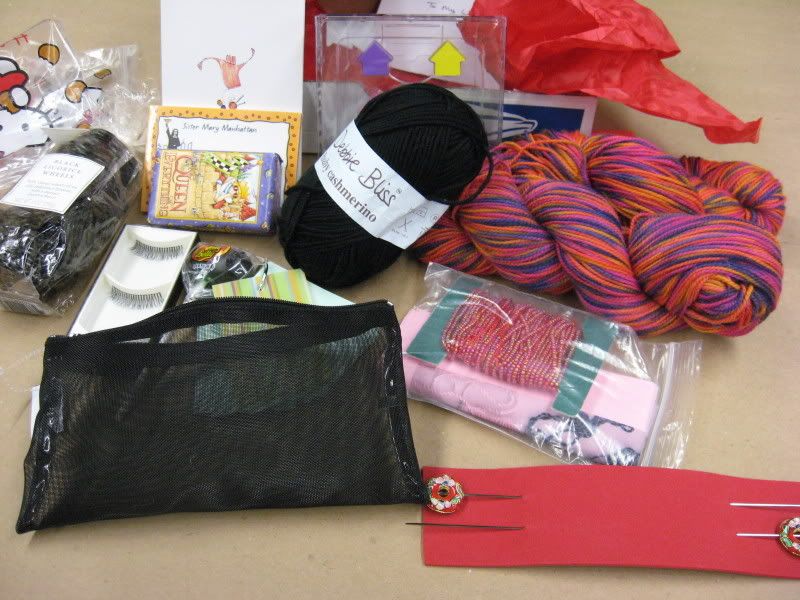 Aww yeah. LSG yarny things!! two skeins of Plymouth Happy Feet, a sekin of Debbie BLiss Baby Cashmerino (which I have never tried, and has been on my list for a long time), a kit to make a little beaded purse, awsome rainbow house magnets, Sister Mary Manhattan Post-Its, a lucious smelling bar of soap, black licorice wheels, fake eyelashes, a notepad, a watermellon lolly piop, and a black zipper bag for all my little junk I always leave behind when I grab my knitting to go! The last thing is these cool.. needles?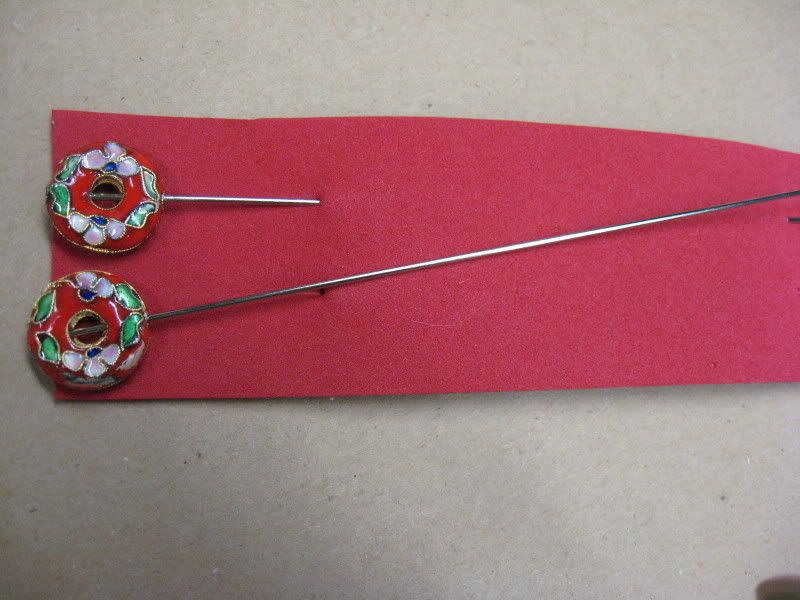 I think they are straight needles. They could be hat pins. I went to hat pins first, but then I thought, "why would someone get me hat pins? Who would know I collect vintage hats?" But, they are really pretty!
Later that night, I hung with the bitches at SnB, but then we went for Drinks for Jannsquared Bachlorette Party!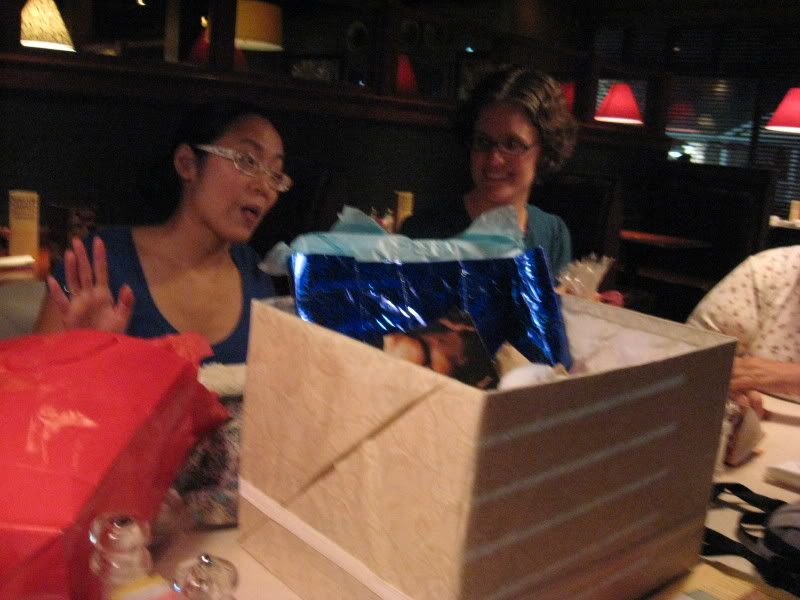 Booze. mmmm booze.
And just to top it all off, I got my hair cut yesterday.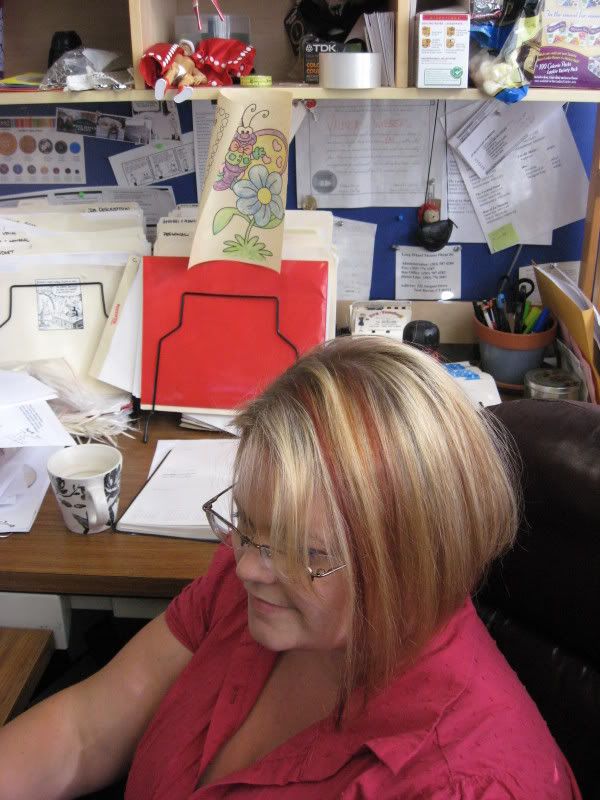 Cute, no?
and look at it today.
Aww yeah. Multi style-able rock star hair. \m/ >.< \m/