I don't know if you have noticed, but it has been a while since I updated my blog. Things have been a little busy around Casa Costumechick. What, pray tell, have I been up to that has taken so much time away that I cannot manage a wee-tiny blog update every once in a while?
The answer is.... well, ok. I don't have an answer. I've been doing a lot of stuff.
My evenings have been largely spent working on the burlap project, and then "Big River". Therefore, the knitting progress has been slow, at best. I did manage to finish the front of the purple sweater on Friday!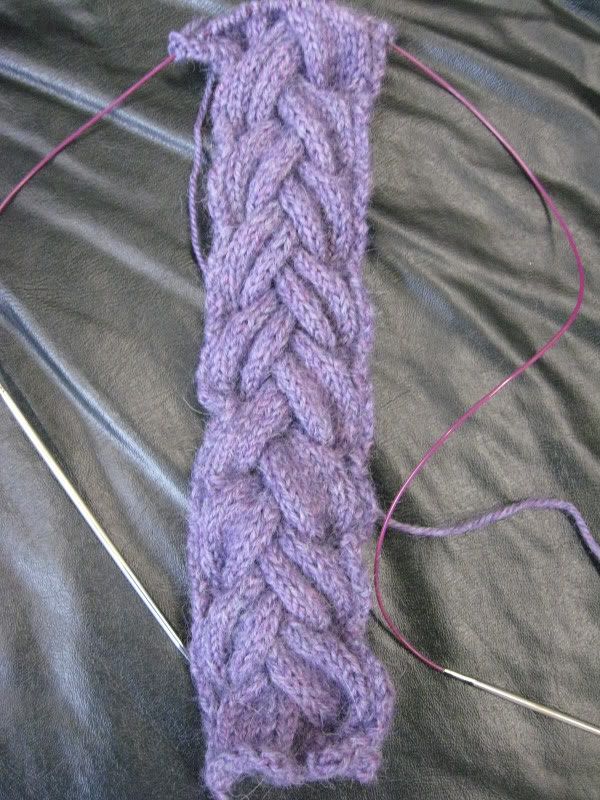 Then I cast on for the cabled neck trim! I did this while suck in the car, in traffic (yay! CT!) on Friday. Why was I in traffic? well, the shop took a trip to Osgood Fabrics for supplies, and for a birthday lunch for our stitcher. We just happened to be in MA... so we went to WEBS too. What?! It wasn't my idea?! But I did buy a skein of Noro Silk Garden Sock Yarn.
Anyway, I skipped the sleeves, as I wanted a small project that is easy to transport, for my bag. I plan to do the sleeves at the same time, and, frankly, that makes the project less portable.
I needed a portable project on purpose too, since I went into NYC to hang with my Mom and Dad on Saturday. "Hang" may not be the right phrase.... "forced March around the city" seems more apropos. We walked through Chinatown, to Little Italy - St. Genaro festival, to the Lower east side, then to Pier 17. Then through the 6th ave street fair up to Lindy's for Cheesecake. All in all a very exhaustive day. It was nice to visit, and we saw lots of interesting things and people. Still, I would have liked to just sit and knit for the day, but oh well.
Sunday was just as hectic, but because of my own doing. I baked a peach-raspberry pie for the Annual Canadian Pie Contest at work.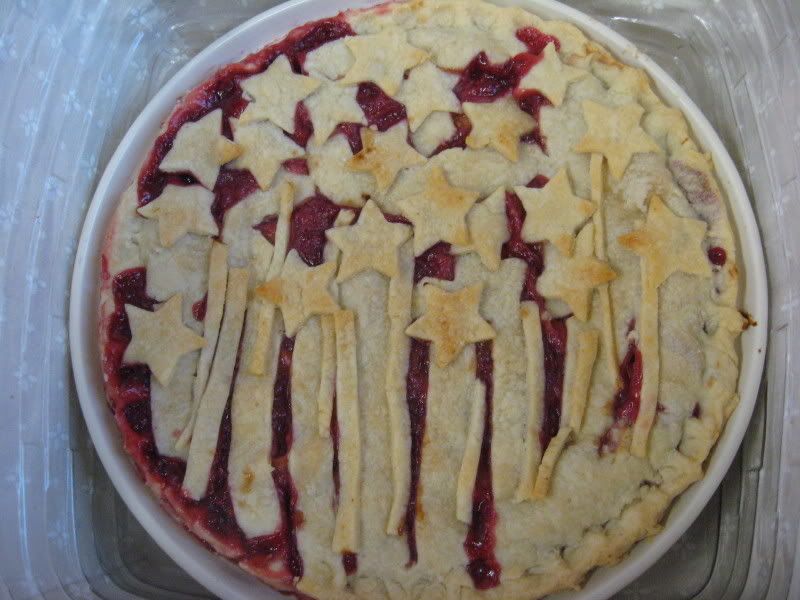 Yum.. I didn't do a test pie this year. I just made it up and baked it. We'll see how I do at the contest tonight....
I also had to get a pedicure.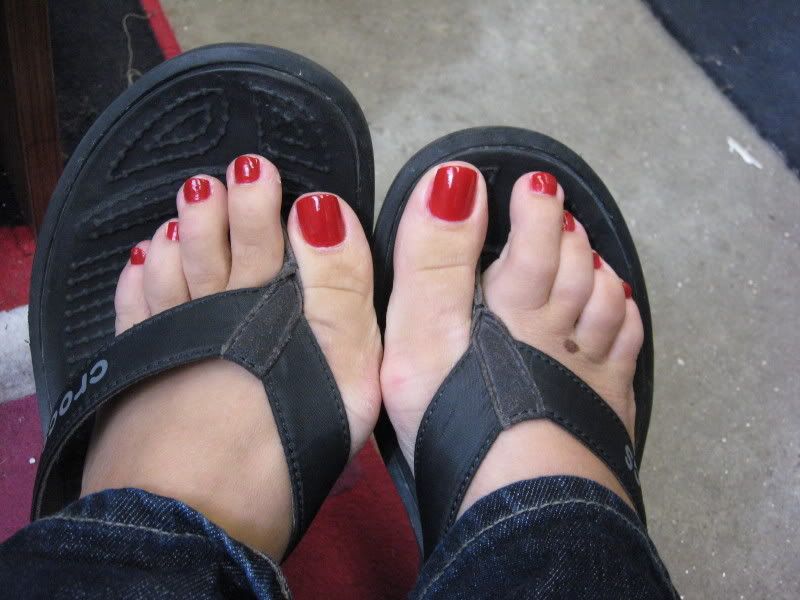 Red, or course. I went grocery shopping, did some alterations on a few costumes for a friend, and went to dinner and a movie. Oh! And I did a load of dishes and laundry,and made chip dip. I need a weekend to recover from my weekend.
DH and I went to see "Burn after Reading". I took the two hours to work on my Shawl for the Milford Jaycees.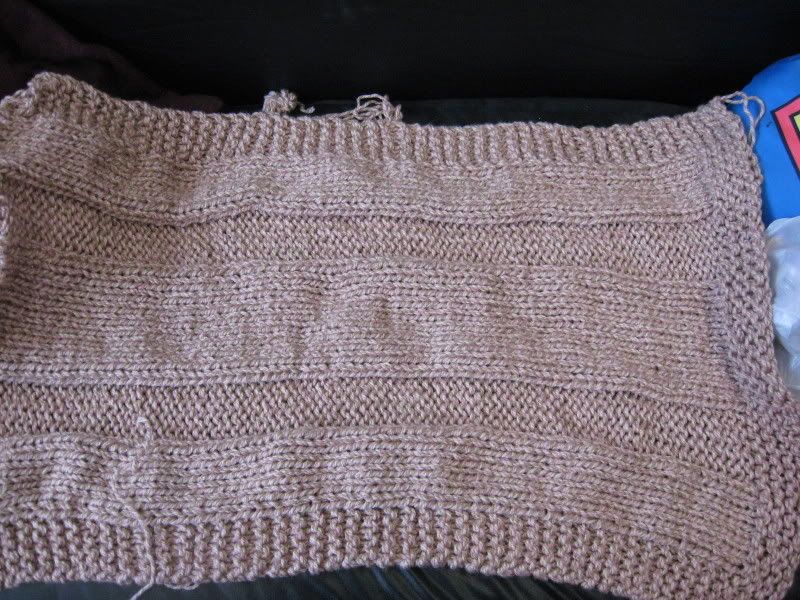 The Movie was great! Love Love love the Cohen brothers. It was a very "Cohen brothers" movie, and it was fantastic. I need to go see it again. (And I got a lot of shawl finished!)
So now I am back to the grind of the work week. Meetings, fittings, sewing on burlap in the evenings. But, only till Wednesday! I am off to Florida on Wednesday night. I'm going to attempt to blog while I am there. But, then again, I am Costumechick. I rarely do what I say I'm going to do, anyway. (grin)