MOM
.
WHat?!!?
Look what I can do.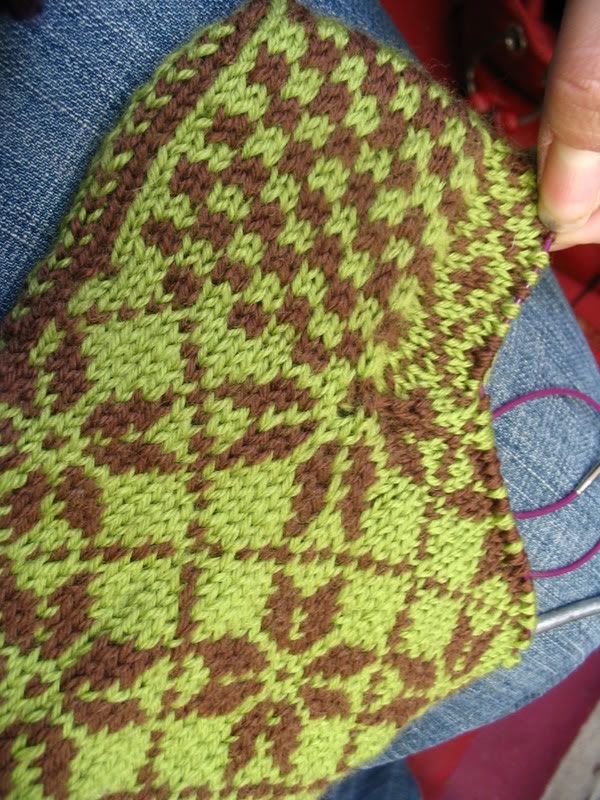 ooo. heels.
Now I'm rockin' the two different patterns on the foot, and I'm still in love with this pattern and the yarn. Check out the cool little point the heel makes:
The pattern tells me this will smooth out with wear. I choose to believe this. But, it does remind me of those folded newspaper hats we used to make as kids.
Also, while I am bragging, check out my kitchner awesomeness.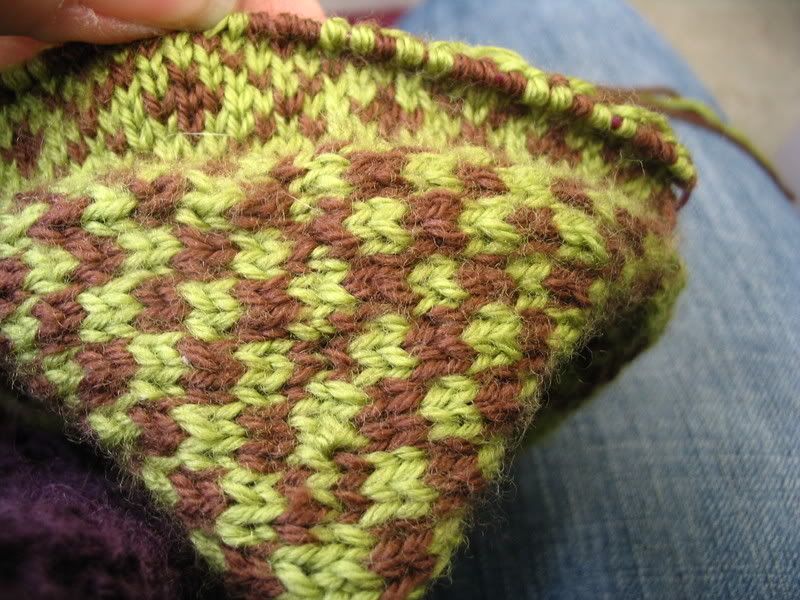 I might as well brag while I can, as I have to do a set design this weekend that, most likely will eat up most of my time. Oh well. Maybe by Monday one leg will be warm.